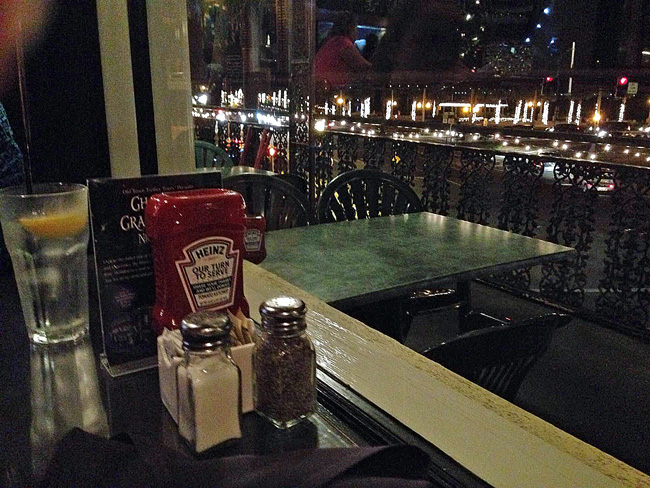 Our daughter was in for Christmas (or the holidays, as gender-neutral chic goes) and my son and I had just gotten over an unholy-like cold that can only be blamed on germs immunized by global warming. So we decided a couple of nights ago to head for St. Augustine's A1A Ale Works for a beer and fries cure. We'd never been there before. It's known for its fantastic brews. The town's reputed 2 million Christmas lights were nearby. Sunday night's lighter traffic might be in our favor. What could go wrong?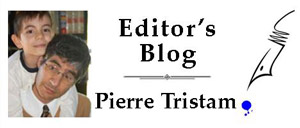 Just the small matter of customer service, which proved more French for its conceit and more Levantine for its disarray than either Southern or Vulcan, if it's logic you're expecting.
So we get there at the admittedly peak dinner hour. We're told we'd have to wait 60 to 75 minutes. Not a problem. A1A Ale Works brews its own beers, and what it doesn't brew is just as enticing. The suggestions sounded as good as tripel froth from a Belgian monastery. Going strictly by heightened alcohol content, Cheryl and I took an Abaddon and a Winter's Nip—and some sort of bubbly diabetes-inducing water for the children—and slid down by the bar to welcome the buzz, chat and wait.
A1A Ale Works opened in May 1995 in a centenarian building, what used to be St. Augustine's Plaza Hotel and—before its move a few doors down then to Orange Street last year—Potter's Wax Museum. Despite a few waxy and none-too spotless remnants its selling point was roominess with a view: many of its innumerable tables look onto Matanzas Bay, whether from inside or from the balcony above King Street.
We were by one of those big bay windows with a great view. Between us and the window was a table for four. Empty. One of several empty table tops. My daughter now waits table in her college town, as I did in mine. An empty table top in a restaurant is like a plane sitting on the tarmac. It's not making money. It's keeping famished patrons on their feet, waiting. It's not permissible. But there's such a thing as permissible turn-over time.
Apparently, not at A1A Ale Works. The table (and a few we could see nearby) kept going unfilled, with us standing there, waiting for the text telling us our table was ready. We surmised that maybe, just maybe, these were bar tables, not actual dinner tables. We were wrong. They were dinner tables. The parallel balcony also had its share of empty tables. We thought of sitting at the empty four-top two steps from where we stood, then thought better of it. The beers downed, we hopped out to walk under the white-lit oaks and along the makeshift craft bazaar. We weren't there long when the text came in. Our table was ready. Not bad: 40 minutes' wait time.
But this was bad: we were seated at the very same table we'd stood by for the better part of our wait. Larry David would have had a fit. I explained the absurdity to our waitress and suggested that as an amend, perhaps we could be seated on the balcony at a table that had been similarly empty all this while. The waitress disappeared, reappeared, and said I could speak the hostess (never a good sign in a restaurant when waiters are granted less authority than amoebas). The hostess was more like a version of last year's healthcare.gov website. Anything I'd say wouldn't register against her pre-programmed scuttling algorithm as she explained in inexplicable terms why we couldn't be seated outside and couldn't explain why we'd stood by the very table we'd been seated at, or how we'd have to go back to the bottom of the line if we wanted to be outside, even though by then several tables were unoccupied on the balcony and a four-top near us would remain open halfway through our meal.
So it went. After that the food was fair to good (putting aside that they were out of their signature burger not yet halfway through the evening), the service a bit slow but competent and the bill unsurprisingly overpriced. We knew that going in. But for that price we expect a bit more conciliation on the customer-friendly front. Instead A1A Ale Works projects the attitude of the unaccountably entrenched: with its clientele considerably tourist-based, it needn't depend so much on return customers from down the road. That's too bad. It lost us, as I'm sure it loses other relative locals. Which may explain its paradoxically long wait times and chronically empty table tops.