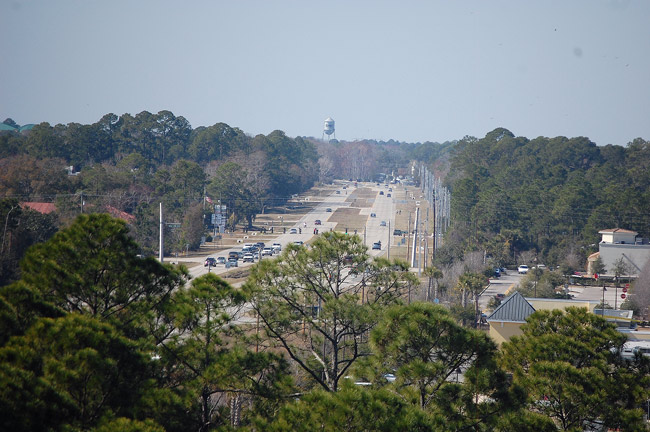 The Flagler County Commission voted 4-1 this evening to ask the Palm Coast City Council to reconsider its decision to spread installations of automated spy-and-snap red-light traffic cameras to State Road 100—a state road that, by falling within Palm Coast's boundaries, gives the city the right to regulate within its code enforcement department. The city categorizes its spy cameras as code enforcement devices rather than policing devices.
In a polite if terse letter that recognized the county's very limited say in the matter, Commission Chairman told the council that the cameras may force county residents to avoid S.R. 100, hurting commerce along that road, and send bad vibes to visitors and tourists who would then, by word of mouth, spread negative sentiments about Flagler County and Palm Coast.
"Advertised as the closest beach to I-95, it could impact tourist[s] unfamiliar with the red light cameras," Revels wrote. "Getting a ticket of $140 may become an unpleasant reminder of their visit and a reason why they will not come back to visit our community." The fine is actually $158. "Moreover, people tend to share their negative experiences with more people than they discuss good ones. A negative experience with the red light cameras is counterproductive to the word we are trying to convey about our community." (See the full text of the letter below.)
The Palm Coast council, which meets at 9 a.m. Tuesday, is likely to politely acknowledge the letter and ignore it, though taking that stand would further irritate rtelations between the two governments. Those relations have been growing more brittle since last year, after long period of calm.
The camera sites were selected by American Traffic Solutions, the private company running the system for Palm Coast and cashing in on most of the profits (once the state takes its 52 percent cut), and by the city, based on the more lucratively trafficked intersections in the city. Palm Coast makes at least $700 per camera per month, which, based on the 52 cameras ATS plans to install ultimately, works out to $36,400 a month, or $437,000 a year, not counting potential additional revenue once ATS has maxed out its cut. But while Palm Coast will make money on the cameras regardless of where they're installed, ATS cannot make money unless the cameras are installed in places where people will run them—and where there is enough traffic to make the projection profitable.
In essence, Palm Coast has run out of such lucrative intersections on its own municipal roads. So it's going after the county's and the state's. County fire officials have not helped ATS along.
Revels spoke more forcefully during the meeting, just before the vote approving the letter. "I just want to restate that this is just a request that I hope the city will take seriously, and consider it, and think about the ramifications for the rest of the people in the rest of the county, particularly their business community,"  Revels said.
She had spoken of receiving a stream of communications from people raising issues with the cameras, including one "right before we started this meeting from a family who says that when the red light cameras were installed in the core area of Palm Coast, they quit going there to shop, at Bells and Walmart and instead they were going to Target," Revels said. "They just feel trapped in their home is their statement. They just really don't like going out and they worry about our major income of our tourism, and how that would affect tourism if people get a bad taste from that. They're thankful that we might make this request to the city of Palm Coast.
The commission's decision drew opposition from Alan Peterson, the commissioner who's down to his last few meetings (he lost a reelection bid in August).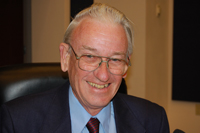 "We talk all the time about trying to protect home rule and invasions of federal and state government on a county's activities or a city's activities," Peterson said. I personally think that this matter is a mistake. I think that it's involving the county, however politely it is stated, in matters that are solely the responsibility of the city of Palm Coast. Nobody likes red-light cameras. I didn't like it when I got a ticket for not paying attention and the yellow light turned red just as I entered the intersection, but it was my own fault. People get a citation because they have violated Florida traffic regulations."
He said the biggest complaint is turning right on red, an issue he learned about when he was on the Palm Coast City Council—when, he said, the council made sure that only reckless drivers who didn't so much as slow down considerably got cited, not those who carefully made their way to a turn.
But that comment clarified why Peterson was in a difficult position as a county commissioner supporting a letter of protest to Palm Coast: he could not in good conscience have been—as he was—fully supportive of the spy cameras when he was on the council, only to switch off that support as a commissioner.
Peterson went on to criticize the commission for suggesting "that individuals coming into a jurisdiction of Palm Coast don't have to obey the traffic regulations that the residents of Palm Coast have to obey, that they don't have to obey traffic safety rules and regulations," though no one on the commission would have agreed with that characterization of the issue: red-light cameras are controversial for many reasons, not least of which their legally tenuous grounds. Cities with red-light cameras are in litigation in Florida in state and federal courts, with the issue not likely to be settled until it reaches at least the state Supreme Court (where it appears headed, as appellate courts have reached contradictory conclusions).
"It's my understanding," Peterson said, "that the sites that were selected for these cameras were ones that were recommended by the public safety people in Flagler County, the fire department, the sheriff's department, these are where accidents occur—"
"Not Flagler County, Mr. Peterson," Commissioner Nate McLaughlin corrected, "not Flagler County."
"I was told that, if that's not true then I stand corrected on that particular issue," Peterson said.  "But it doesn't change my objection that this is a city of Palm Coast issue, not one that the county should be involved in, so I oppose the sending of a letter even though I think it is written in as friendly a way as possible."
Commissioner Milissa Holland said she supports home rule, but that local governments have issues that impact each other regardless of their jurisdictional boundaries. "There are times where we have our municipalities come to us to talk about an impact that we're going to have on our community with some of the decisions that are made. It's no different than, in my opinion, us reaching out to different government entities by just a suggestion of relaying some of the input that we've received throughout the community." The letter, Holland said, is not insisting on anything, or "mandating that they do it, other than just a suggestion and the relaying of information that's caused some concerns for others."
McLaughlin had pressed the issue earlier this month. He called it a "reasonable request" for one stretch of road in the county. Commissioner George Hanns recalled an instance at a previous Potato Festival in Bunnell when the Bunnell Police Department was at both ends of U.S. 1, "writing tickets as fast as they could, and it really interfered with the people coming to that event, and we heard it all day long, about some people just turned around and went home." He added: "The letter, he added, is very tastefully done. Obviously I didn't write it."

Barbara Revels's and the Flagler County Commission's Letter to the Palm Coast City Council:
Dear Mayor and Councilmen:
I have been contacted by residents of Bunnell, Flagler Beach, Palm Coast and unincorporated Flagler County regarding the planned installation of Red Light Cameras along the State Road 100 corridor.
While we fully recognize the City's right to install cameras anywhere within your City boundaries, even over State Highways, we ask that you consider a request to not place these cameras along the State Road 100 corridor. Up to this point you have primarily placed the cameras in the City's core on roadways entirely controlled and almost entirely used by the citizens of Palm Coast. With the cameras proposed on State Road 100 you will now be affecting other communities and tourism in a major way.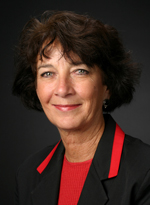 Citizens have asked that they have the ability to travel and do their shopping from Flagler Beach to Bunnell without having to encounter such cameras, They have stated that they currently avoid shopping in Palm Coast's core area due to the traffic and Red Light Cameras. These citizens are also concerned about the greater possibility of being rear-ended in a traffic accident because of the necessity to slam on brakes, fearing a costly ticket should they not stop quick enough [sic.]. With our large elderly population this new technology will affect them as well.
This same mindset may carry over to our visitors causing tourists to avoid our community.  Advertised as the closest beach to I-95, it could impact tourist[s] unfamiliar with the red light cameras. Getting a ticket of $140 [the fine is actually $158] may become an unpleasant reminder of their visit and a reason why they will not come back to visit our community. Moreover, people tend to share their negative experiences with more people than they discuss good ones. A negative experience with the red light cameras is counterproductive to the word we are trying to convey about our community.
Additional congestion may be another reason to avoid placing camera on State Road 100. The highway 100 corridor is a busy connector road that moves many people to places of work and shopping. People fearing the possible incidence of a red light camera shot may tend to drive considerably slower, thus exacerbating traffic congestion when the speed limits allow for much faster traffic movement.
I, therefore, respectfully, ask that this issue be brought to the City Council for reconsideration.
Sincerely,
Barbara S. Revels, Chair
Flagler County Board of County Commissioners