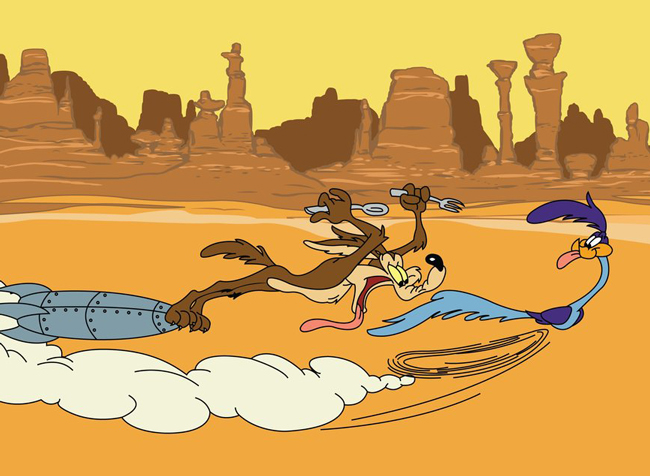 Safety and consumer advocates want state lawmakers to put the brakes on a bipartisan measure that could allow 75 mph speed limits on some highways and also boost speeds on other roads.
Representatives from the National Safety Council and the Consumer Federation of the Southeast, along with Wakulla County Sheriff Charlie Creel, said Thursday the proposal (SB 392) by Sens. Jeff Brandes, R-St. Petersburg, and Jeff Clemens, D-Lake Worth, will make roads less safe as motorists further surpass speed limits that exceed their ability to safely operate vehicles.
"Raising the speed limit is essentially going to encourage people to drive faster," John Ulczycki, vice president-of strategic initiatives with the National Safety Council, said during a news conference at the Florida Press Center. "They're not just driving the speed limit, they will continue to drive 5 to 7 miles above the speed limit."
Ulczycki projected that a 5 mph increase in the speed limit could result in an increase of 100 traffic fatalities a year on Florida roads.
Creel said a vehicle travels at least 220 feet in the two seconds it typically takes a motorist traveling 75 mph to respond to a problem and start to apply the brakes to take evasive action.
"Do you want to get on a rural stretch of road where the speed limit is now 70 mph and have somebody 25, 30 feet behind you wanting to go 75 or 80?" Creel asked.
The proposal by Brandes and Clemens would direct the state Department of Transportation to determine the safe minimum and maximum speed limits on all divided highways that have least four lanes.
The DOT would then be able to increase travel on the state's "limited access highways" to 75 mph and raise the maximum posted limits on divided four-lane highways in sparsely populated rural areas from 65 mph to 70 mph. The DOT could also hike speeds by 5 mph, to 65 mph, on other roads they deem safe.
Florida's highways have had a 70 mph maximum since 1996, the last time the speed limit was reviewed.
Just prior to the start of the news conference, Brandes and Clemens issued a joint statement with the National Motorists Association that said the legislative proposal is only to allow the DOT to determine if limits should be raised 5 miles per hour on certain roads.
"The data indicates that many drivers are already traveling at these speeds on highways and traffic research shows that traveling with the free flow of traffic is safer for the motoring public," Brandes said in the release.
Clemens added that data he's seen disputes assertions that increasing speeds will increase traffic fatalities.
"I understand that speeding tickets provide an important source of revenue for public safety, but supposed safety experts made the same claims when we repealed the national speed limit," Clemens said in the release. "The data proves that raising the speed limit has not resulted in more fatalities."
Ulczycki, who says that politics already won out over safety when highway limits were raised from 55 mph, said the push for even greater limits is from lawmakers nationwide for fewer laws and more convenience for people.
"I had one legislator tell me once that in his opinion, 'safety is too much government,' " Ulczycki said.
The Waunakee, Wis.-based National Motorists Association, founded in 1982 to advocate against the a national maximum 55 mph speed limit, is a motorist group dedicated to the protection of motorists' rights and freedoms.
In the release with Brandes and Clemens, the group claimed that research indicated there is a greater risk of traffic accidents from vehicles driving slower than the average free-flowing speed of traffic.
"Since 1995 speed limits have steadily increased on highways to 70, 75, or more. During that period of time the national highway fatality rate has fallen 36 percent. This is because free flowing traffic is safer," John Bowman, the association's communications director, said in the release. "Motorists generally drive at speeds they feel comfortable and safe at regardless of the posted speed limit. Adjusting speed limits to be more in line with actual driver behavior promotes safety."
Ulczycki said fatalities have dropped in part because of better roads, heightened safety in the automotive industry and a reduction in miles traveled by motorists as the economy went into recession.
Walter Dartland, executive director of the Consumer Federation of the Southeast, added that it's inevitable that higher speeds will result in more crashes, higher insurance rates and a reduction in fuel efficiency.
"The bill is simply a bad, bad idea," Dartland said.
Raising speed limits above 70 mph, as 16 states have done for select roads since the national speed limit was lifted in 1995, has led to more deaths from speeding accidents as reaction times are reduced and the severity of injuries is made greater, according to the Insurance Institute for Highway Safety in Arlington, Va.
A 2009 study by the American Journal of Public Health found a 3 percent increase in road fatalities attributed to higher speeds after the 1995 repeal of the national speed limit, with the increase growing to 9 percent on rural interstates with higher limits.
Also, in the decade after the speed limit was raised in Nevada and New Mexico from 65 mph to 75 mph on rural interstates, the proportion of passenger vehicles exceeding 80 mph tripled in Nevada and nearly tripled in New Mexico, according to the Insurance Institute.
The proposal by Brandes and Clemens will be considered during the 2014 legislative session. Currently, there is no House sponsor for the proposal.
–News Service of Florida