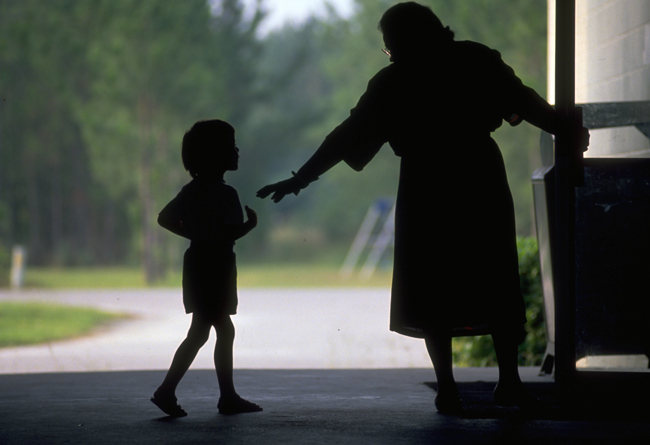 Florida had a budget surplus this year for the first time since the recession began, and that's good news for the state's social services programs.
Most lost funding during the downturn, and some didn't survive it, but the new 2013-14 budget provides new money to many programs for the first time in five years. Other projects fell to Gov. Rick Scott's veto pen.
The Agency for Persons with Disabilities saw the first new dollars in eight years — more than $36 million — to reduce a notoriously long waiting list for services.
The Florida Guardian ad Litem program was a big winner, with $3.8 million to increase volunteers to represent dependent children in the court system and $323,000 to provide attorneys ad litem for disabled dependent children in nursing homes.
"I anticipate that soon more than 75 percent of the children who need a (Guardian ad Litem) will finally have that voice advocating for them," wrote GAL director Alan Abramowitz to staff and volunteers.
School readiness programs for low-income working families saw their first new funding in more than 10 years, which will allow them to serve an additional 1,500 children.
For many, it was a relief just not to lose money.
"We did very well, actually," said Linda Osmundson, longtime executive director of Community Action Stops Abuse (CASA), a program that serves domestic-violence victims in St. Petersburg. CASA had stood to lose $40,000 under a reconfigured funding formula, but instead will come out $500 ahead. "Not a big number, but for us it at least neutralized the loss."
One of the year's top priorities for Ted Granger, president of the United Way of Florida, was funding for homeless programs. The Legislature included $4 million for those services in its budget, of which Scott vetoed $1 million.
"The need (for homeless services) is definitely greater," Granger said. But he remained sanguine, saying the $2 million that will go to local homeless coalitions will be used to draw down $80 million from the federal government.
On the other hand, Rep. Mike Fasano, R-New Port Richey, was upset by Scott's veto of $1.3 million for a public-private Metropolitan Ministries' transition housing for homeless families in Pasco County.
Fasano doesn't buy Scott's veto message saying he rejected the project because it hadn't provided a "clear mechanism for objectively measuring and evaluating the return on the state's investment."
"For the governor to say that is a bunch of hogwash," Fasano said. "I was the lead person in Tallahassee on the project, and I did not get a call from the governor's office asking for a better explanation or understanding as to how this was going to help the families."
Scott also vetoed $500,000 each for the Salvation Army's transitional housing program in Polk County and the Okaloosa Walton Homeless Continuum of Care program. He vetoed $300,000 for the Children's Home Society community schools pilot project.
"It's just very disappointing that the governor would leave in the budget a rowing regatta in Sarasota that's $5 million when we had a good program that would help families," Fasano said.
Among the allocations Scott kept in the budget:
PEOPLE WITH DISABILITIES
— $36.3 million to remove about 750 disabled Floridians from the Agency for Persons with Disabilities waiting list.
— $3 million for Early Steps to serve very young children who need early intervention for developmental delays.
SEXUAL VIOLENCE
— $3 million for shelter and services for child trafficking victims.
— $2.5 million for the state's 30 rape crisis shelters.
— $316,000 for the Domestic Violence Offender Monitoring Program.
— $200,000 for the Florida Coalition Against Domestic Violence.
MENTAL HEALTH/SUBSTANCE ABUSE
— $2.6 million to expand community-based substance abuse treatment beds for drug offenders.
JUVENILE JUSTICE
— $1.5 million to expand counseling services to at-risk youth and their families in rural counties.
— $2 million to expand slots in the PACE centers statewide and open a new one in Miami-Dade.
— $5 million for the Boys and Girls Clubs to expand crime prevention programs.
— $1.5 million for the Big Brothers Big Sisters mentoring program for the children of incarcerated parents.
CHILDREN'S SERVICES
— $3 million for Healthy Families Florida to prevent child abuse and neglect
— $2.9 million to enhance child abuse investigative teams led by county sheriffs
— A scheduled 2.4 percent increase for Florida Kidcare, extending health care coverage to 6,899 more children
–Margie Menzel, News Service of Florida