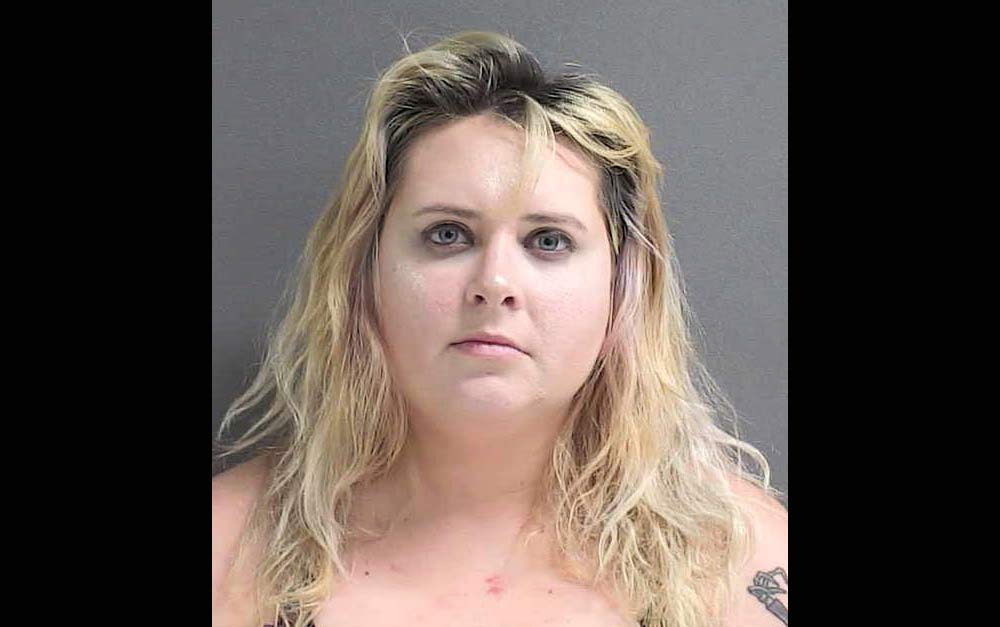 An investigation by the State Attorney's Office and Ormond Beach police led to the arrest last week of Samantha Rae Link, a 31-year-old Daytona Beach resident and former accountant at Security First Insurance, on two first-degree felony counts of fraud and grand theft.
The investigation revealed that Link allegedly stole $1.5 million from the Ormond Beach insurance company. Link is being held at the Volusia Branch Jail and faces up to 60 years in prison if convicted.




Link allegedly stole the money through 34 wire transfers of between $6,500 and $91,000 each, between Jan. 7, 2022 and last July 2. She started relatively small, wiring amounts of $6,500 or $12,000, then made much larger transfers as time went on, using the company's business Truist Bank account, into her personal Wells Fargo account. She used at least two other additional accounts to conduct transactions–at Evolve Bank & Trust and Sutton Bank–but mostly used the Wells Fargo account. The exact amount she transferred was $1,474,564.91, or an average transaction of $43,370.
Link "held a position of trust, in the role of accountant," the investigation stated, granting her "full capability to alter the beneficiary account number."
Security First Insurance was established in 2006. Company President Melissa DeVriese and Chief Financial Officer Scot Moore went to the Ormond Beach
Police Department after discovering questionable and unauthorized transfers from the company's account, according to the investigation. The account number was soon connected to Link: she had provided her Wells Fargo account number to her employer as part of her employee records, so making the connection was not difficult. In fact, Link had used her own registered user ID number assigned her by her employer, along with her own handle: Slink (for S. Link).
She did attempt to hide her role by listing beneficiaries of the transfers as being the company's usual vendors, among them Amazon, Lenderdock Inc. and Maprisk, companies normally paid by the insurer on a monthly basis. Link's own salary had never exceeded $70,000 in her years of work at the company, according to the investigation.
Once company officials discovered the thefts, they obtained court orders to stop the loss, freezing the money in the Wells Fargo account. It isn't clear how much of the money was frozen and how much was spent. "By July 25th, 2023, the remaining funds of $106,162.13 were frozen for investigation," the arrest report states. "Once discovering the repetitive massive loss," the report states, "Link was relieved of her trusted duties as accountant and terminated from having any other means of handling funds on behalf of Security First Insurance."




Link had been a resident of Apartment 3202 at 2351 North Williamson Boulevard at the time of her arrest by Daytona Beach police. Circuit Judge Matthew Foxman had signed the warrant and placed Link's bond at $650,000.
"The Seventh Circuit State Attorney's Office has a dedicated and very effective White-Collar Crime unit," State Attorney R.J. Larizza said. "We are fortunate to have an excellent partnership with the Ormond Beach Police Department, and together we solved an economic crime of massive proportions."