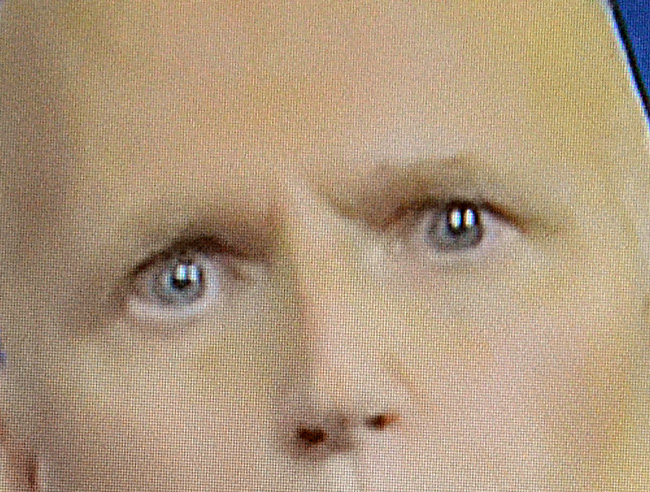 By Peter Schorsch
If the election for Florida governor were held today, less than 24 hours after Fangate or Fanghazi, it's likely Democrat Charlie Crist would win his old job back. Not by much, but by the few points afforded to him by Republican Rick Scott's for-the-history-books petulance.
Or maybe not. Maybe there just aren't enough undecided voters left in this election to overcome the GOP's historical dominance of midterm elections.
But if Scott does end up being the third Republican governor in 20 years to not serve a second term, there are two days that can be pinpointed as the worst of his campaign.
Obviously, Wednesday night was one of those days, and not just because of the disagreement over the use of a fan. Scott was completely off his game, something for which I've been told he prepared extensively. He spoke as if he had marbles in his mouth. He ran over names, numbers, and whole sentences. He implicitly admitted that global warming is real — but made a point not to admit humans' role in it, as The New Republic points out.
Wednesday night, Rick Scott looked like the Republican equivalent of Bill McBride. And that's without Crist being thrown softball questions about the environment, the environment, and, oh, the environment. I'm surprised the moderators didn't ask Crist why he was so handsome.
Scott was not only blown out in the first quarter, but he lost the second, third, and fourth quarters as well.
It was a horrible day.
So horrible that, as the Miami Herald's Marc Caputo first reported, "Republicans/Rick Scott loyalists are telling me the moment he didn't go onstage over fangate was the moment he lost the election."
The Republicans who were in attendance at the debate streamed out of Broward College's Bailey Hall like they were leaving a funeral. I saw one state representative who traveled to the debate to provide post-game spin for the governor slink off into the night rather than answer reporters' questions. Only House Speaker Will Weatherford, channeling his inner Baghdad Bob, said Scott was "winning."

Back in Tallahassee, among the lobbying corps that has been backing Scott to the hilt, panic is beginning to set in. The Romans can see Attila the Hun at the gates. Even with super majorities in the Florida House and Senate, the Republican establishment, which has dominated the capital since 1995, knows that. It. Will. Never. Be. The. Same. If Crist comes back to town. Privately, more than one Top 20 lobbyist has joked to me how they go about back-dooring a contribution to Crist's political committee. "Just to hedge my bets," they say nervously.
Which brings me to the other worst day of Scott's re-election campaign. It was both eerily similar and entirely different than Wednesday. In my estimation, the other worst day for Scott was the day before the 2014 legislative session and rumor was spreading through Tallahassee like — well, it is bad form to use an Ebola metaphor, isn't it? Let's just say rumors were spreading of horrible poll numbers for Scott coming from a statewide business association known to be sympathetic to the governor.
These "awful" poll numbers would make their way to a Caputo column on March 9.
"… many of Scott's fellow Republicans were paying attention to a different set of numbers: a raft of poll data-points that make the GOP queasy because it shows Democrat Charlie Crist has broad support across Florida right now. … 'There's no way to sugarcoat this: It's awful,' said a top Florida Republican, one of a dozen who provided or confirmed with the Miami Herald the crosstabs, presentations or individual slices of the … polls."
Caputo in March now sounds like Caputo in October.
In March, Scott's campaign made the smart decision to spend millions of dollars to take a chunk out of Crist's ass. That decision buoyed Scott's campaign through the spring and summer. It's not clear if there is enough time or bandwidth in the advertising spectrum for Scott to again buy his way out of losing.
Make no mistake, just as Charlie Crist's best political friend is The Fan, Scott's closest ally is his The Checkbook.
Only in Florida can an election come down to a choice between a fan and a bank account.

Peter Schorsch is a political consultant in St. Petersburg and the publisher of Saintpetersblog and ContextFlorida.