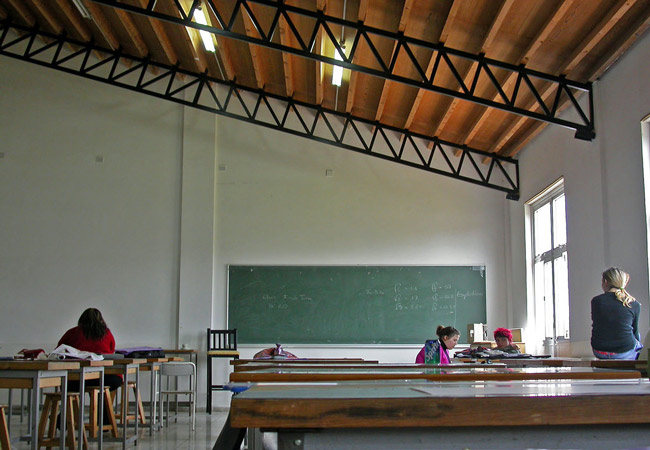 A Leon County judge dealt a blow Wednesday to the Florida Education Association's efforts to challenge an expansion of the state's de facto school-voucher program.
Leon County Chief Circuit Judge Charles Francis ruled that the plaintiff in the challenge, teacher Tom Faasse, doesn't have the legal right to file suit against a law containing the expansion of the voucher program along with several other education provisions.
However, the judge gave opponents of the law 15 days to try to amend their complaint and come up with another way to challenge the legislation.
Faasse, a social studies teacher at East Lee County High School, had argued that he could sue despite a general rule that a plaintiff has to specifically be harmed by a law. An exception to that rule allows taxpayers to challenge measures that violate limits on the Legislature's spending powers.
In court Wednesday, Faasse's lawyers argued that because the legislation at the center of the suit (SB 850) dealt with spending decisions, it could be challenged under the Florida Constitution's requirement that each bill deals with a single subject.
SB 850 included a slew of proposals, including provisions expanding eligibility for the voucher program and creating "personal learning accounts" to help parents of students with disabilities pay for educational services.
The voucher program is formally known as the Tax Credit Scholarship program. In it, corporations can receive tax credits for money they donate to organizations that then help pay for students to attend private schools.
"The statute that's under challenge in this case includes multiple expenditures as well as a tax-credit provision, so it is an exercise of the Legislature's taxing and spending power," said Ramya Ravindran, an attorney representing Faasse.
But Francis sided with the state, which argued that, to fall under the exception, a lawsuit had to challenge a bill based on a constitutional limit on how the Legislature spends money. Francis said Faasse couldn't sue just because the law he was challenging had an impact on the budget.
"I think under what you're proposing, that exception would be the general rule, because almost every bill has some kind of spending effect to it," Francis said.
The Florida Education Association, which backed Faasse's lawsuit, is considering what to do next, said Joanne McCall, vice president of the teachers union.
"We wish the judge had taken up the merits of the case, because it's clear that the Legislature overstepped its authority in passing this legislation," McCall said in a statement.
Incoming Senate President Andy Gardiner, an Orlando Republican who pushed for the personal learning accounts, issued a statement calling on the union to drop the challenge.
"We are hopeful the Florida Education Association will take this opportunity to re-evaluate their case and recognize the harm continuing this lawsuit will cause students with unique abilities who have been awarded Personal Learning Scholarship Accounts and the more than 60,000 recipients of Tax Credit Scholarships who are thriving in classrooms and other education programs across our state," he said.
Under the new law, a family of four earning up to $62,010 a year will be eligible for at least a partial tax-credit scholarship, a nearly $20,000 boost from the current $43,568 annual income limit. The value of each individual scholarship also will rise.
Francis' ruling doesn't affect a separate, broader challenge to the voucher program as a whole. That lawsuit, filed last month, draws on a 2006 ruling from the Florida Supreme Court that held the state's Opportunity Scholarship Program unconstitutional. That program was a purer version of a voucher system, using public money directly to fund private education for some students.
–Brandon Larrabee, News Service of Florida