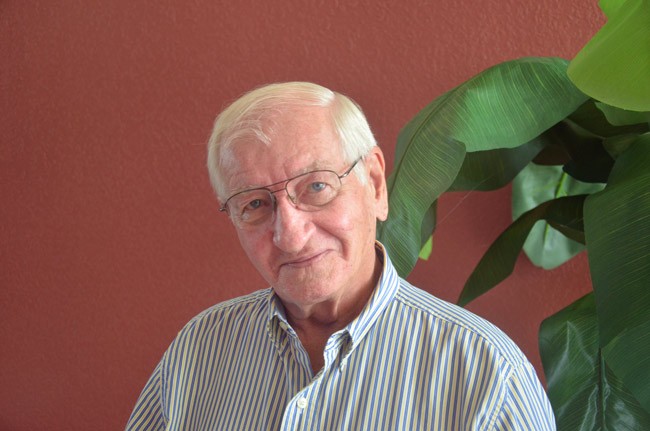 Until Monday evening, Russ Reinke was a member of the Flagler County Planning Board for seven and a half years and its chairman for the past six. He was twice reappointed by the commission unanimously.
But since December, Reinke, always outspoken and a strict constructionist when it came to reading the county's land development code, opposed three controversial developments at various stages of the planning board process: the Salamander company's planned 198-room hotel at Hammock Beach, Sea Ray Boats's planned development of a large parking lot south of its property off Colbert lane, and mammoth communication or cell towers that would exceed the county's limits by double the allowable heights.
Monday evening, commissioners voted Reinke off the planning board without a single vote in his favor. He was replaced by Art Barr—a developer.
The county received Barr's application for Reinke's post so late that it had to issue a revised agenda ahead of Monday's meeting. Barr was one of three applicants vying for Reinke's seat. Reinke was the fourth applicant. He had expected to be reappointed as easily as he'd been the two previous times. Barr's appointment was surprising for another reason, too: he is a Palm Coast resident, as opposed to a resident of unincorporated Flagler County, as Reinke is. The county had indicated that it wanted to keep planning board positions filled by residents of unincorporated Flagler County, since Palm Coast has its own planning board and the county's planning board is to be kept free of city bias. Nevertheless, Barr got the nod.
Bob Dickinson and Michael Boyd, who generally vote with developers' interests, were reappointed without opposition: neither drew challenging applications. (In local government as in state and federal politics, when local officials are interested in a change in certain panels, they are more likely to encourage the applicants they want to appoint to apply.)
"Something went on with this meeting, I just don't know what," Reinke said Wednesday
Several commissioners say there was no orchestration behind the vote, but merely an attempt to rotate new blood into the position.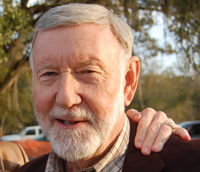 "I think longevity on the board after lots and lots of years that sometimes it's nice to have a turnover," Commissioner Barbara Revels said. "But I was also surprised by the three votes that Art Barr got because I thought the intent of the commission was to start to get the board clearly representative on Flagler County land use decisions to be people who live in unincorporated areas, and Mr. Barr lives in Palm Coast. So I was surprised by that, but apparently the county regulations do not memorialize that requirement." They may soon, Revels said. Revels's was one of two votes for Kathleen Pounds of Plantation Bay, where she's been involved in planning and development issues. (She had once served with Reinke on the planning board.)
Advisory board appointments are generally far from the public's view or interest, and rarely controversial. Monday's turnaround, however, was a stark example of how the politics of development are trickling down from the more prominent government boards. Whatever the county commission's motive, Reinke's removal and Barr's appointment send two strong signals: the first is to developers, who now have a friendlier majority on the planning board. The second is to the board's more environmentally inclined voices—Michael Duggins and Loreen Kornell, whose votes in opposition to development may draw more scrutiny.
"In a lot of cases his was the only dissenting vote of the committee or the only approving vote when that particular board voted," Commissioner Charlie Ericksen said of Reinke, exaggerating Reinke's lone votes somewhat. "It just looked that there was a pattern there of not going along with the group."
Barr, a general contractor, real estate broker and civil engineer, has himself had long and distinguished service in local government: he's served on planning boards and a committee to rewrite the county's comprehensive plan in the 1990s.
Commission Chairman Frank Meeker, who also voted for Barr (as did Commissioner Nate McLaughlin), said he was looking for an engineer. "Russ has done a great job but I was looking for a different type of individual this time," he said. "We looked for those with planning experience or engineering experience or environmental science."
But Meeker acknowledged that he had a different interpretation than Reinke's strict reading of land codes. "We recognize the code is a very strict code," Meeker said, but with certain projects the code gives no room for flexibility, which is why, he said, so many applicants file Planned Unit Developments, which enable some of that flexibility. The county has been looking to rewrite the code, Meeker said, but has yet to finish the job. "It's been under review for how long now, and it isn't done yet, so people keep coming in and do PUDs," he said.
Reinke said Salamander and other issues were likely behind the commissioners' decision, as is his method of applying the land code. "I could probably think back on a number of things, standing up for our land development code and our ordinances maybe was not a popular decision," Reinke said. "I believe our variance standards need to be met and that we should not be bending over to give up things on a variance basis. If they're legitimate, definitely. I would vote for them." He described his role as a voice for the code and the environment.
Reinke had served the county seven and a half years in all: a year and a half on the Flagler County Planning Board, and, when the board was reconstituted as its Planning and Development Review Board, for six years, all as chairman: his colleagues reappointed him at every occasion. He added: "I do not know, particularly what would have caused the people to not have faith in me or whatever you'd like to call it. It just was a little bit of a shock."
McLaughlin asked the county administration to prepare a recognition for Reinke for his years of service.

Download the background material for the planning board appointments.