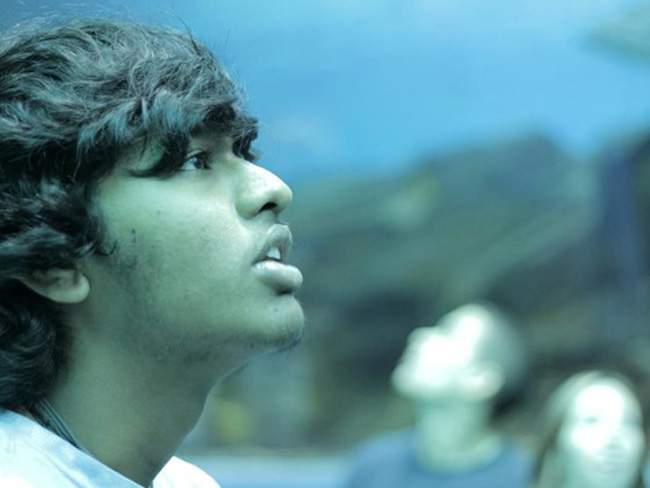 Farhan "Ronny" Ahmed, the Orlando student who was critically injured in Thursday's shooting at Florida State University, is paralyzed from the waist down but still determined to realize his dream of becoming a biomedical engineer, his sister told reporters Monday.
Farhana Ahmed, Ronnie's older sister, said her brother's condition has been upgraded from critical to serious at Tallahassee Memorial Hospital, where he was taken after the shooting and where she met with reporters.
"Despite his injuries, he's alive and we're so grateful he is here with us," she said.
Ronny Ahmed, 21, was shot three times. He was the most seriously injured of the three people attacked at FSU's Strozier Library early Thursday morning, when a gunman, Myron May, opened fire in the lobby. The library's security measures kept at least 450 students who were studying for exams out of harm's way, while May was shot and killed by FSU and Tallahassee police who were on the scene in less than five minutes.
Farhana Ahmed credited law enforcement for sparing other students from May's bullets. "Ronny himself was probably saved by the quickness of their actions," she said.
University employee Nathan Scott, 30, was shot in the leg and was released from the hospital Friday. The third victim, Elijah Velez, 18, suffered what police called a "grazing" wound.
Farhana Ahmed said she spoke to reporters on behalf of her family to respond to messages from across the country.
"We've gotten so many teddy bears and letters and calls and messages of support saying they are with Ronny and they hope he recovers soon and that he is part of the Tallahassee community," she said.
At her side was FSU President John Thrasher, who pledged his full support to the Ahmed family.
"Florida State University is 100 percent committed to ensuring that we do everything we can to fulfill Ronny's dream, as Farhana said, of achieving his goal of graduating from Florida State University," Thrasher said. "We are going to work with her and her family to do that and continue to support them in every way we can."
Friends of the Ahmed family put up a fundraising website to help with Ronny's medical expenses, and donations are pouring in, reaching almost $110,000 as of Tuesday evening (Nov. 25).
Farhana Ahmed said her brother grew up in Orlando and graduated from Lake Highland Preparatory School. He has a year and a half to go to complete his bachelor's degree at FSU.
Elijah Velez, a freshman from Miramar, was treated on campus after being grazed by a bullet during the shooting. Nathan Scott, a library employee, was released from the hospital last week.
Read more here: http://www.miamiherald.com/news/state/florida/article4086895.html#storylink=cpy
–Margie Menzel, News Service of Florida, and FlaglerLive