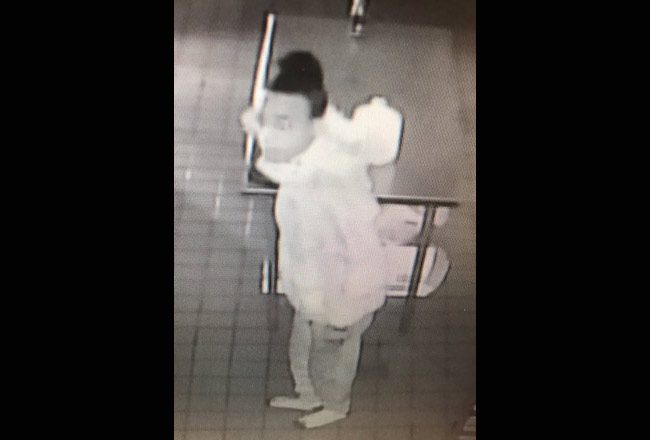 Sometime between Christmas and the next day, Roma Court Academy, the child care and pre-k center in the mall of the same name off Palm Coast Parkway, was burglarized and apparently used by the burglar as a shelter either for the night or for a nap, according to an account of the incident to sheriff's deputies by Mark Aitchison, Roma Court's director.
Aitchison told deputies that the intruder entered the school sometime between midnight on Christmas and midnight on the 26th, a black man in his late teens entered the school and went through the facility "looking in cabinets, containers and appliances." Food and juice that had been kept in a classroom was also allegedly stolen or consumed.
The intruder stayed mostly in Classroom 37, according to an incident report.
Aitchison said the man "may have slept in a laundry rooms located in the rear of one of the classrooms," where the director noted "he saw what appeared to be a small sleeping area with a pillow and small mattress in the laundry room. Other personal belongings were also found in the laundry room that [Aitchison] stated were out of place." The director also noted "a strong odor of body odor coming from the laundry room."
There, a deputy also observed "a large amount of trash," and two rubber gloves covering the cameras in the classroom, seemingly to block surveillance.
Christmas cards that contained various but unknown amounts of money, addressed to employees, were stolen. One employee's personal tablet and speaker was removed from a classroom, apparently stolen, along with a charging cable, though the tablet, valued at $350 and kept in a gray and orange case, was deactivated and so could not be tracked.
Several DNA swabs were collected, including from the gloves and hair found at the scene, though the specific location of the hair was censored from the incident report. The incident was reported to the sheriff's office on Monday.
Roma Court has had a bit of a rough few months: in late September one of its students, a 3-year-old boy, somehow wandered off the property and got all the way out to Palm Coast Parkway, where passers-by stopped and secured the child. The sheriff's office investigated and found no criminal negligence.
Update: On Thursday, the sheriff's office issued the following statement and the photographs below: These two persons of interest have been linked to a surveillance camera at VyStar Bank by a receipt that was left behind in the Roma Court Academy burglary. They are considered persons of interest and the sheriff's office is trying to identify them.