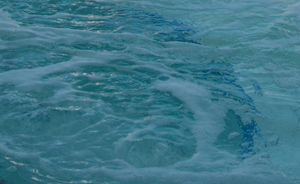 Robert Brewer, a 44-year-old resident of Forrester Place in Palm Coast, was found dead in a hot tub at his home the morning of Feb. 27, the Flagler County Sheriff's Office reported. Nothing suspicious was found in the immediate area of the pool, and no foul play is suspected.
Deputies were called to the house at 4:30 that Thursday morning and helped the victim's wife, Raphaela Brewer, pull Robert out of the hot tub and administer CPR. A paramedic pronounced Robert dead at 4:44 a.m.
The night before, Raphaela told deputies, the couple had gone to dinner at European Village around 6:00 p.m. and had some wine. Raphaela told deputies she last saw her husband alive around 9 p.m. "when he came into the bedroom and kissed her goodnight as she was lying down to go to sleep," the sheriff's report states. "Raphaela stated that she woke up around 4:30 a.m. and noticed Robert was not in bed, so she went to look for him finding him face down in the hot tub not moving."
Deputies investigating the scene did not observe any alcohol anywhere in the area near Robert's body. Kent Halloway from the Medical Examiner's Office was contacted
because Robert did not have a local doctor. The body was transported to the Medical Examiner's office for an autopsy.
The Brewers listed their permanent address as Sterling Heights, Mich.