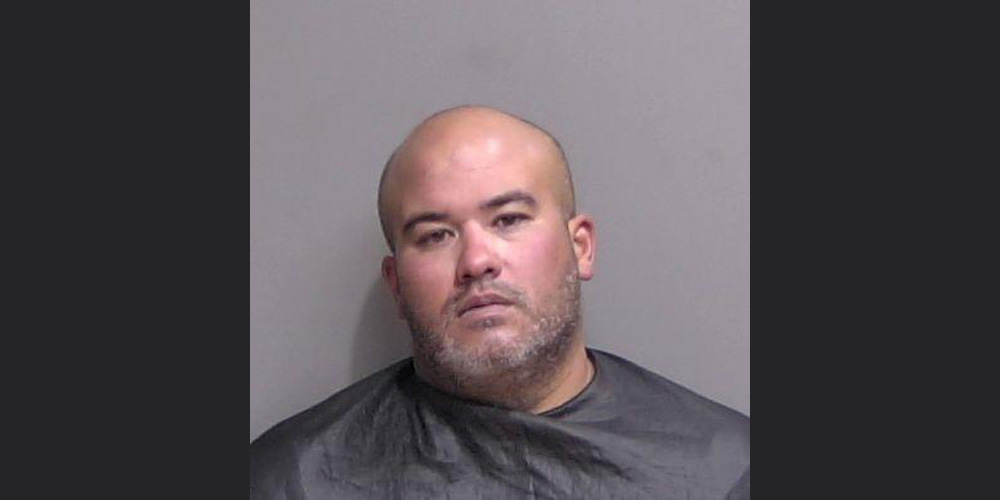 The argument started at Chick-fil-A in late morning Saturday. It escalated on Boulder Rock Drive, where the occupant of a pick-up truck threw a coffee cup at 37-year-old Donavan Matthews in his SUV. Matthews then allegedly rammed the other car from behind on Palm Coast Parkway.
Occupants of the two cars pulled up behind Walgreens and got into a physical fight, drawing public attention and numerous calls to 911, before one of the occupants of the pick-up truck took out a rifle. When it was all over, Matthews was at the Flagler County jail, facing three felonies and two misdemeanors. The two occupants of the other vehicle were not arrested.




It isn't clear what triggered the incident at Chick-fil-A. A man and a woman were in the white pick-up truck. Matthews was in a black SUV. According to the couple in the truck, Matthews was yelling and cursing at them all the way from Chick-fil-A to Boulder Rock Drive, where one of the SUV's occupants threw the coffee cup toward Matthews and drove away. The coffee was cold, but it spilled inside Matthews's vehicle, upsetting him.
Matthews "aggressively followed them and then slammed into the back of their truck causing them to jolt forward," Matthews's arrest report states. The drivers pulled into the side street near Walgreens and got out. The woman in the white truck said she and the driver got out to check if there was any damage to their vehicle.
Matthews allegedly approached them and started arguing verbally before he attempted to strike the man with a closed fist. The two men scuffled, tumbling to the ground, where Matthews allegedly got on top of the other man and repeatedly struck him with a closed first.




The woman retrieved an unloaded rifle from the white truck. She told authorities she did not point the weapon at Matthews but was holding it in her hand while kicking and punching him, to get him off of the other man. The fight, witnessed by several people, soon broke up.
One of the witnesses saw the two vehicles going west on Palm Coast Parkway when the black SUV rammed the white truck. That witness saw both vehicles take the side street by Walgreen and the two drivers jumping out and getting into a fight, before the woman grabbed the rifle. Another witnessed described the scene similarly. Authorities also secured surveillance video from Walgreens.
Matthews was charged with three counts of battery, two of them third-degree felonies, a count of felony criminal mischief causing more than $1,000 in damage, and a count of assault. He was booked at the county jail on $33,000 bond. He remained at the jail this morning.