The Flagler County Commission this morning agreed in principle to raise the property tax 12 percent and use a combination of reserves and other one-time dollars to close what, going into the budget season, had been a gaping deficit of around $7 million. A continuing drop in property values (over 6 percent this year), some accounting issues and the normal demands on government services, such as the need for new firefighting equipment, had resulted in the gap.
Budget crunchers assumed that the property tax would be raised from its current rate of $6.22 per $1,000 in taxable value to $6.68 just to stay even with the amount of property tax revenue generated last year. That still left a gap, in part because operating expenses are increasing, the county is planning on a $500,000 design for an expanded jail, and the county wants to award a one-time, $500 bonus-type cost-of-living increase to employees making $60,000 or less (in combined salary and benefits; more than 500 employees are in that category).
The tax increase will be equal to last year's, but will be felt more steeply by property tax payers because last year's increase was erased by a larger drop in property values, and by even steeper drops in school taxes. So the overall tax bill in Flagler County saw a cut. This year will very likely be different, as half the county's tax increase is in addition to the adjustment for falling property values.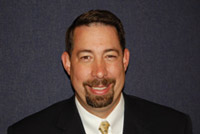 Take a $200,000 house with a homestead exemption. County Administrator Craig Coffey's house on Trail Run in Flagler Beach fits the bill. Its general fund county tax bill last year was $927, based on a taxable value of $148,989. Based on today's proposal, the tax rate would increase by almost 79 cents per $1,000, resulting in a tax increase of $117, for a total county bill of $1,044. Fortunately for Coffey (or unfortunately, depending on one's perspective), the house's value has fallen to $187,455, so he'll only be taxed on $137,455, once the $50,000 homestead exemption is accounted for. The actual bill would then be $962–a net increase of only $35–nothing that will break the bank of a homeowner in Coffey's tax bracket.
The increases at the lower end of the spectrum will be more modest. Take, for example, Commissioner Nate McLaughlin's homesteaded home on Princess Rose Drive in Palm Coast. It was valued at $99,000 last year, more along the lines of the typical home in Palm Coast these days. Its taxable value was just $49,000. Its general fund county tax bill was $305. Based on McLaughlin's decision today, that tax bill would rise to $343, an increase of $38–based on last year's assessments. Again, luckily for McLaughlin, the house has been devalued, so its taxable value this year will be $44,766, and the net county tax bill will be $313, a very modest increase of $8.
Still, county commissioners, especially in an election year, will have to contend with claims based more on emotion and distortion than math. And they'll have to explain the one-time raise they're giving most employees, a raise Commissioner Milissa Holland questioned unsuccessfully. "I guess I'm struggling with this because when you're talking about affecting the level of service by letting some employees go, and then at the same time, adding that into the equation, I just—" Holland didn't finish her thought.
"What I'm struggling with is that under all these options we're going to have a significant millage increase," Commissioner Alan Peterson said, after hearing Coffey outline four options to close the budget gap. "As much as I'd like to do it for the county employees, I haven't heard anyone except the city of Bunnell talking about any kind of an increase for their employees, either the other cities or the school. I'm not sure this is the time to do any kind of an adjustment, as much as I'd like to. The timing is terrible."
Coffey conceded that the timing is terrible. "It's critical to try to keep the people that you have because it's very expensive to replace them," he said of the 600-some employees on county payrolls. The one-time raise would have cost the county $360,000. As a compromise, commissioners agreed to cut out the 87 county employees (including those in the sheriff's office and other constitutional offices) making more than $60,000. They would have otherwise been in line for a $250 bonus. That reduced the cost to $281,000. Commissioners looked to reduce the number further by including only those employees making $60,000 when retirement and health benefits are factored into that figure, too (as opposed to those making a base salary of $60,000).
In other gap-closing measures, the sheriff's office had agreed to cut costs by $1 million. But one of the most visible effects of the budget cuts will be a reduction, twice a week, of evening hours at the Flagler County Library. Two hours on two evenings will be cut. The retirement of an executive assistant and the elimination of a planner's position also enabled a saving of $150,000.
Aside from the property tax increase, which would generate $2.3 million, commissioners agreed to use $800,000 in reserves, significantly reducing the county's reserve pot to between $3 and $4 million. An additional $1.8 million in carry-forward cash (which would have normally gone into reserves) will also be used to close the budget gap, as will one-time funding sources of $1.38 million.
Peterson wanted to reduce the hit on the property tax by eliminating the purchase of a fire truck. Other commissioners disagreed./ The $225,000 expense remains in the budget. So will a $500,000 expense to design a jail expansion, even though it's still not clear what sort of jail commissioners are looking for.
None of those numbers will be written into tax bills until commissioners meet again to refine them later this month. The property tax may yet fall, based on further discussions and revenue projections.