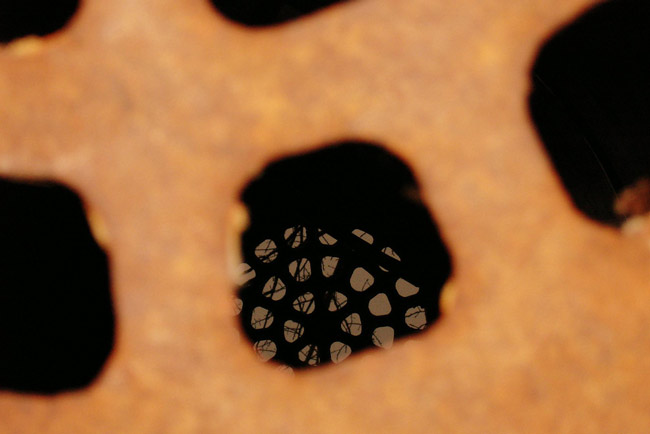 Flagler County government—and Flagler County taxpayers—are now in the utility business. Bunnell city government and its taxpayers have also just taken on a utility that dwarfs their own: the two governments late Wednesday evening jointly voted to buy the troubled Plantation Bay utility, a wreckage of a 28-year-old water and sewer system serving about 1,600 customers, most of them in Volusia County, for $5.5 million.
The price is far more than the utility is worth, according to the Florida Government Utilities Authority, a coalition of local governments that specializes in analyzing and acquiring utilities. The price is also half a million higher than it was just last month. It does not include millions of dollars in needed repairs to a utility that, by all accounts, is in shoddy condition, providing water so poor that many Plantation Bay residents won't drink it, and in need of top-down repairs. Its water wells are either unusable or incapable of meeting demand. And the deal takes on a utility that is currently in violation of Florida Department of Environmental Protection orders, which identify penalties and legal action.
Still, commissioners for both governments called the acquisition a matter of "public interest."
Both commissions approved the deal by 4-1 votes. Both governments are essentially now joined at the hip in ownership and management of the utility through a complicated agreement that has Bunnell as the owner of record, but Flagler as its partner, with both governments having oversight for any spending above $50,000. Flagler wanted the utility because it gives it more authority over devising water and development policy in the future, and it gives it more leverage against Palm Coast, which has used its utility as a driver of development and annexations. But the county couldn't acquire the utility on its own: it needed Bunnell, because only a municipality can apply for municipal grants and loans at far more generous terms than a county can. And the county will be needing those loans.
Significantly, three of the county commission's five members—George Hanns, Charlie Ericksen and Barbara Revels—were in principle opposed to the deal and skeptical about many of the details, and verbalized their opposition. Yet Revels and Ericksen approved it anyway. Only John Rogers opposed the deal on the Bunnell City Copmmission. "I don't think it's fair to the city or the county, the price that we have to pay," Rogers aid.
It was one of the most consequential decisions by the Flagler County Commission and the Bunnell City Commission in years. But it took place after 10 p.m. Wednesday evening, at the end of a four-hour set of joint meetings that had drawn only a handful of people, many of whom had left by the time the two governments voted. And it involved hundreds of pages of documentation that the 10 commissioners and the public never saw until the evening of the meeting, and hundreds more they could have seen for the first time only a few days earlier.
Wednesday's meeting began later than any of the county commission's business meetings ever do, and was held out of the public eye at the Emergency Operations Center, where it could not be televised (it was accessible by audio on the web). The deal—as complex as it is momentous for the future size of both governments, and the dollar amounts they'll be levying and collecting—was arranged largely out of the purview of commissioners by Flagler County Manager Craig Coffey, Bunnell City Manager Armando Martinez, and Plantation Bay developer and, until last night, utility owner Mori Hosseini.
Hosseini's name was never mentioned throughout, as commissioners oddly insisted on referring to him only as the "current owner of the Plantation Bay system," as Commissioner George Hanns—who cast the only dissenting vote for the county in the deal—repeatedly did in a candid and striking sum-up top explain his vote. Hanns essentially said that he did not trust Hosseini—the same Hosseini who had previously contributed generously to Hanns' campaign.
Hanns recalled his history of working with Hosseini since 1992 (as long as he's been a county commissioner). He recounted broken promises along the way, with Hosseini floating one purchase price for—as one example—the property he owned for the Matanzas bridge overpass. "To the best of my recollection, we had an agreed-upon price, and when the appraisals came in, the appraisals were much higher than the agreed-upon price," Hanns said. Hosseini, he said, "refused to renegotiate or close on the agreed-upon price, and instead, to the best of my recollection, chose to go with the higher price. In return, there was an unwritten understanding that there would be some compensation to the county, possibly a senior citizen's center to be built, at the expense of the current owner of the Plantation Bay utility, and that was just one thing that didn't work out."
On the other hand, Hosseini frequently asked the commission for extensions and accommodations for his development, which were granted. Hanns frequently heard him promise that improvements to the Plantation Bay utility would be forthcoming. They weren't. "It's my personal feelings based on a long timed history of working with this developer on different things, and I quite frankly believe that it is not worth what is being asked," Hanns said. "There is not many choices. But whatever the decision of this board will do, I will honor and respect it."
Revels, too, made clear that she was voting as if on the precipice of a sewer pit: "I have had people call me and contact me about this issue that were not plantation bay residents, very opposed to this," Revels said. "However, most of them were under the assumption it was going to cost them something, and they were asking why would we be so stupid to do this. On the other hand I was expecting to have an outcry from the Plantation Bay residents here tonight that would wait it out to say, don't do this because you've overpaid a developer, and you are going to make us pay for it, which is what's stated, which is in fact the case. So I have been opposed to it basically because I think it's a bad deal. However, these people need to have better water, and with all kinds of reservations about this, and it being a bad deal, I'm going to support the motion."
Ericksen also justified with vote under cover of "public interest," while openly questioning the commission's role: "Fundamentally I don't believe that a city or county government should own a utility as many that I see eventually run into situations similar to this, where the city fails to keep up with the technology and maintenance, and or spends the revenue on other city projects," Ericksens aid. "A utility should be a business, not a government. In this case though, 1,500 households have faithfully paid their water-sewer bills for years, rightfully assuming that the operator was maintaining the system. Now they will be asked, or forced, to pay additional for the developer's errors and omissions. They're being held hostage one way or the other. They'll be the victims, forced to pay higher rates. Am I willing to right a wrong? Yes, but under certain circumstances. One, we must live up to the commitment to provide the quality product. The commission and the county administrator will be accountable to maintain quality, and as Harry Truman said, the buck stops here."
Frank Meeker, who, like Ericksen, joined the commission in November, after five years at the Palm Coast City Council, was unreservedly supportive of the deal.
"I agree with our findings that there is a public benefit that needs to happen here," Meeker said.
"The question is who's going to provide that public benefit. I don't believe that you can leave it with this existing facility that's operating this facility. The FGUA made a play, but it was just kind of laughed off. I'm sure there's other private entities that may want to do this, and not only absorb the additional $7, $8 million additional improvements, plus put a mark-up on top of that, which is going to cost the rates to go up even higher, and the last option is to fall along and work with the city of Bunnell to make this happen. The history in Flagler County is sometimes we don't look far enough ahead vision-wide. I'm always reminded of what happened in Palm Coast."
Meeker then recalled how Palm Coast had a chance to buy Florida Water for roughly $35 million, passed, then ended up buying the utility in 2003 for close to $100 million. "That's where the vision part comes in."
But Palm Coast is currently struggling to keep up with the utility's demands—and saddling its 75,000 residents with a planned rate increase of 22 percent over three years.