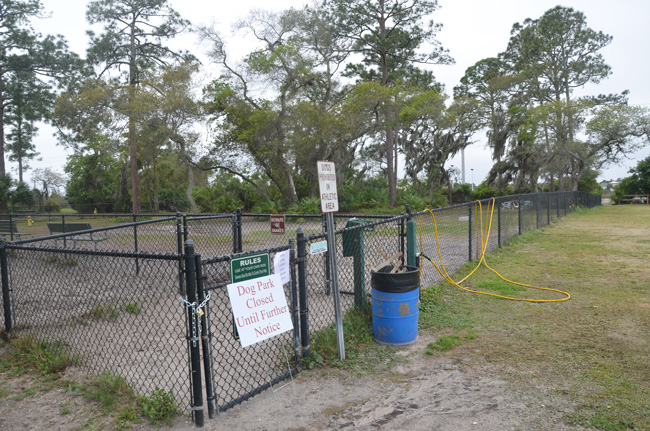 A stray puppy that hung around Wadsworth Park in Flagler Beach was diagnosed with the virulent parvovirus virus and euthanized, but unlike last year, the county administration has no intention of closing the dog park at Wadsworth, in part because it's not clear exactly where the stray dog was found.
In April 2013, the county closed the dog park for a couple of weeks after a dog that either contracted the parvo virus there, or more likely shed it there, was diagnosed. The park was treated with bleach, but there wasn't much more that officials could do in that circumstance.
"But it occurs naturally in the soil, you can't really get rid of parvo in the natural environment," Carl Laundrie, the county's chief spokesman, said. "It's not just dog parks, but any other place."
On Wednesday, the Flagler County Humane Society posted an alert on its Facebook page: "We would like to inform our furry friends to be cautious when going to Wadsworth Park. We have a confirmed case of parvo from a stray that was running that area."
Laundrie confirmed that the puppy had been abandoned in the area of Wadsworth park. It was examined by a veterinarian in Flagler Beach and acted "lethargic, barely moving, that sort of thing." The dog was taken to the police department in the city, but the officer who took the report was off duty today. Pending that report, the county will have a better idea of where the dog was when it was found and picked up.
It is unlikely that the stray had gone into the dog park, which is fenced and frequented only by dogs with their owners. The county has a posted sign there that cautions dog owners against bringing puppies into the dog park, Laundrie said, because puppies are too young to be vaccinated for the parvo virus, and are subsequently particularly vulnerable to it.
At any rate, the dog park remains open.