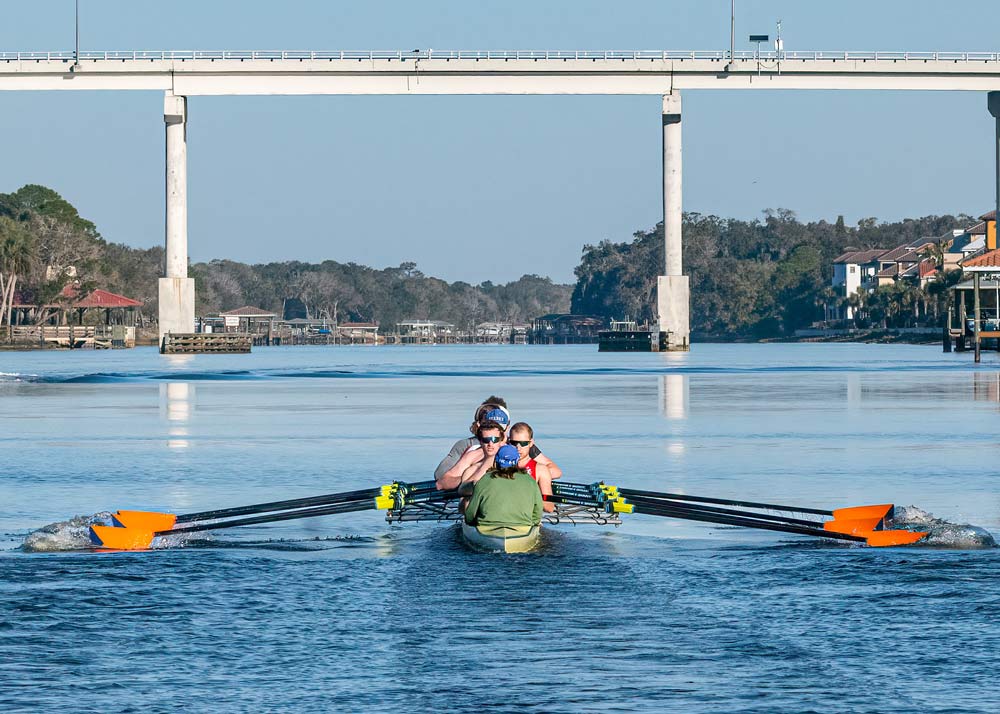 With over 900 photo submissions in the City's 2023 Annual Photo Contest, the photos capture the essence of Palm Coast across six distinctive categories: Residents, Pets, Landscape, Wildlife, Recreation, and Events. Participants were able to submit up to 20 photos per person with six chances to win a grand prize 'Category Winner.'
Pets- Palm Coast residents love their pets! The Category Winner for Pets is Lori Earley for her photo submission of 'Cozy Kitten' – an adorable kitten lounging on a white blanket.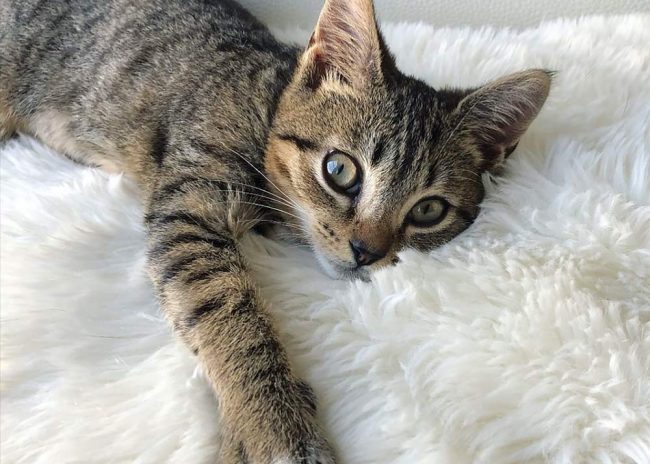 Recreation- Some of Palm Coast's greatest assets are our incredible recreational amenities! The Category Winner for Recreation is Lori Vetter Bowers for her photo entitled 'Early Rowing Practice.' In this photo, a team of kayak enthusiasts are training for their next rowing adventure. (See the picture atop the article.)
Wildlife- With more than 130 miles of interconnected trails and scenic waterways, nature is all around us! The Category Winner for Wildlife is Amy Skursky for the photo 'Young Alligator.' This photo was captured in the Lehigh Trails neighborhood showcasing that wildlife is everywhere.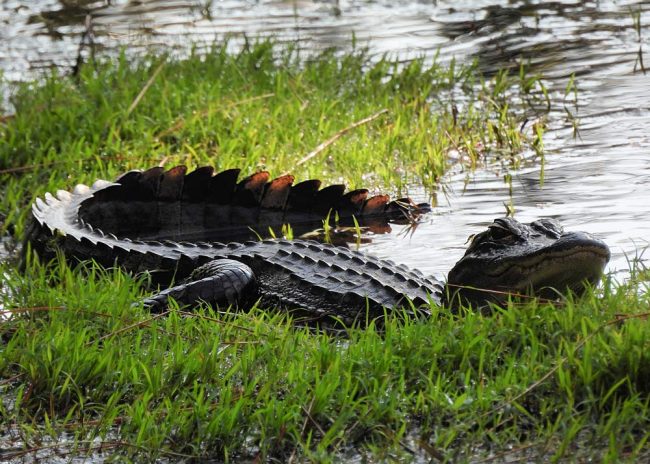 Landscape– Breathtaking scenery is captured throughout Palm Coast and is depicted in natural wonders like a double rainbow or the orange glow of an evening sunset. The Category Winner for Landscape is Stacey Schottey for the photo 'Matanzas Woods Sunset' – featuring a stunning sunset casting a warm glow over a handpicked flower.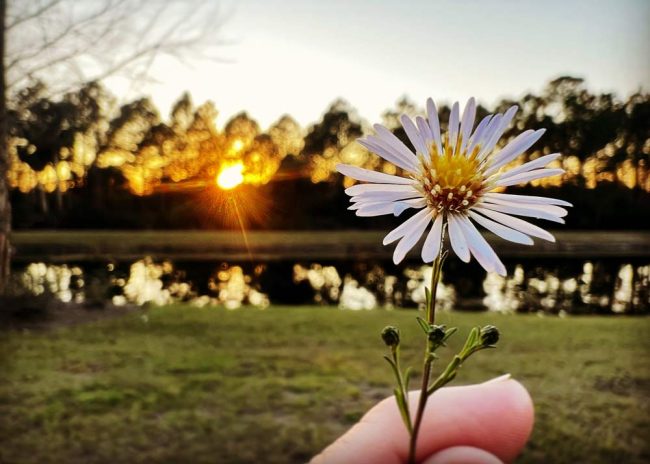 Events- One thing all Palm Coast residents seem to share is their love for local events! The Category Winner for Events is Amy Gagliano, with her photo from this year's 'Touch-a-Truck Tons of Fun' event at Central Park in Town Center. The photo captures two young children having a great time in the bucket of a commercial big-rig.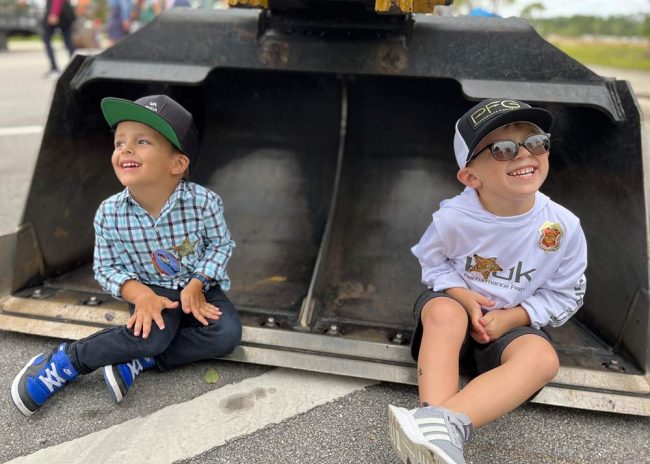 Residents- We love to see residents loving where they live. The Category Winner for Residents is Courtney MacDonald for her photo 'Ducking Around.' In this photo, an infant is seen wearing a duck-inspired swimsuit at the Palm Coast Aquatics Center.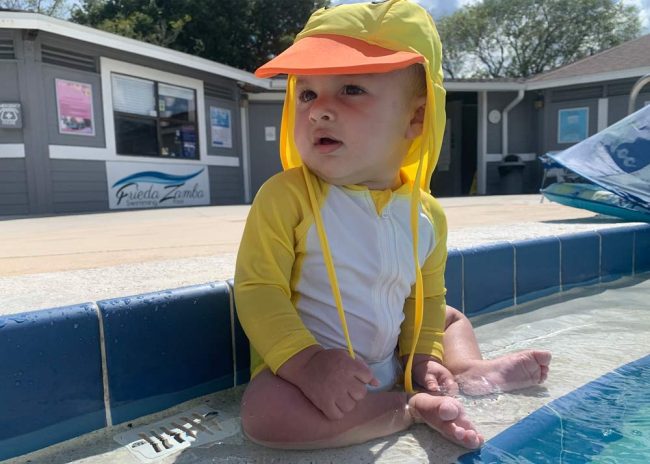 "It's always exciting to see what residents capture behind the lens of a camera. This year's photo contest was the most successful ones yet with over 900 photos from residents telling their stories through photography," said Brittany Kershaw, Director of Communications & Marketing. "It was difficult for the judges to choose just one winner per category, as there were so many incredible shots submitted. We are so proud of the winners, and we are grateful to all of the participants in their year's contest. Even if you didn't win, you can expect to see your photos showcased throughout the year for a variety of City projects and communications efforts."
Category winners were recognized at the October 3rd City Council Meeting and were awarded various prizes including a camera bag, an acrylic certificate featuring a personalized framed photograph, and a camera lens mug set.
The next annual photo contest will take place during the summer of 2024. All photos submitted must be taken within the Palm Coast city limits.