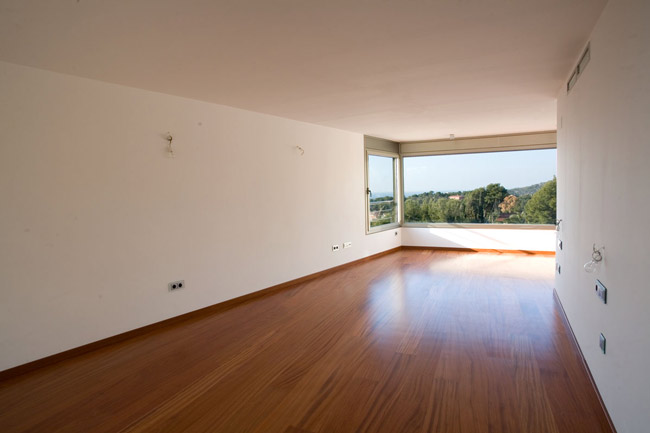 Continued low interest rates and a more confident consumer drove existing home sales up in November by 11 percent over last year across Florida, according to figures released Wednesday by Florida Realtors.
In Flagler County, sales on all properties–new homes, existing homes, mobile homes and condominiums–are up 27 percent in November, compared with last year, a sign that the dismal half-decade of Flagler's real estate industry may be approaching its end, even if the delirium days of 2006 are not about to return in foreseeable lifetimes.
The trends in Flagler are unquestionably encouraging: the inventory of properties in all categories is down 30.5 percent over last year's, and the residential home inventory is almost a third smaller. Residential homes spend -12.2 percent fewer days on the market before they're sold. Even condominiums for sale are spending almost 30 percent fewer days on the market.
The two caveats in Flagler are prices: The median price for residential homes, at $113,000, is still almost 9 percent lower than it was last November, and the median price for condominiums is at $108,150, a staggering 32.4 percent drop from last year.
The median price for existing homes in Florida as a whole remained relatively flat–still a continuation of a trend that Realtors say is a good sign that better days are ahead for an industry that could use a little good news.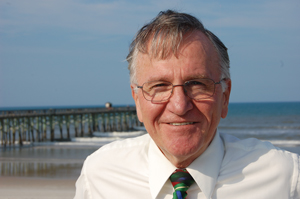 "You can see trends forming with activity continuing to build on a month over month basis," says Matthew Wilson, a real estate broker with Flagler Beach's Coquina Real Estate and Construction. "At some point the price will start to follow the activity. At present the prices continue to be very heavily impacted by the clearing of short sale and foreclosure properties. When properties outside the profile of the typical short sale are considered, the prices show a lot more stability but as you might expect the activity remains restrained."
Sales are also unevenly distributed in Palm Coast and Flagler County. Luxury homes are selling at a slow pace and are virtually restricted to gated communities. Homes at the lower end are not quite holding their value, which points to one more year of declining property tax valuations, which will impact all local governments: lower valuations mean higher taxes, at least nominally, if local governments intend to maintain the same revenue they're generating now (although for property owners, the higher taxes may be a wash, when applied to lower property values). The brighter signs are in the underlying economic indicators.
"In recent weeks, we've seen encouraging reports of jobs growth and improvements in Florida's economy," said 2011 Florida Realtors President Patricia Fitzgerald. "Mortgage rates have remained at record lows and home prices appear to be stabilizing in many local markets across the state – all positive signs for the housing recovery."
Another positive sign was that median prices fell only slightly last month, dipping $500 to $131,100 in November from the year before, at least in the state as a whole. In the Florida condominium market, sales in November were up 2 percent from a year earlier. In contrast with Flagler, where prices were considerably inflated, condominiums' median price grew by 4 percent year to year to $87,700 in November.
Along with price stabilization, potential buyers are finding lenders more open to making loans. Meanwhile, interest rates for a 30-year fixed-rate mortgage averaged 3.99 percent in November, down from the 4.30 percent average during the same month a year earlier, according to figures compiled by Freddie Mac. That's a historic low.
"The more important factor is that sales are increasing and, in large part, that's due to lenders becoming more educated on how to deal with distressed properties more effectively and in a more timely manner," said Florida Realtors chief economist Dr. John Tuccillo.
Florida's experience mirrored that of the nation, which saw a 12.2 percent boost in November from the year before, according to the National Association of Realtors, which released national numbers Wednesday,
"Sales reached the highest mark in 10 months and are 34 percent above the cyclical low point in mid-2010 – a genuine sustained sales recovery appears to be developing," NAR chief economist Lawrence Yun said in a statement Wednesday. "We've seen healthy gains in contract activity, so it looks like more people are realizing the great opportunity that exists in today's market for buyers with long-term plans."
In the South, existing-home sales increased 2.4 percent from October, 12.3 percent above a year ago. The median price in the South was $143,300, which is 2.1 percent below November 2010.
In all, 17 of 19 Florida metro areas experienced year to year grow in sales. Only Fort Myers/Cape Coral (-13 percent) and Panama City (-12 percent) experienced lower sales than in November 2010. That, too, is good news for Palm Coast, even if it didn't rate at the top.
Particularly strong markets included West Palm Beach/Boca Raton, up 36 percent, Tallahassee, up 25 percent, and Fort Lauderdale, up 22 percent.
The national median sales price for existing single-family homes in October 2011 was $161,600, down 5.8 percent from the previous year, according to NAR.
In California, the October statewide median resale price was $278,060; in Massachusetts, it was $275,000; in Maryland, it was $221,765; and in New York, it was $215,900.
–FlaglerLive and the News Service of Florida