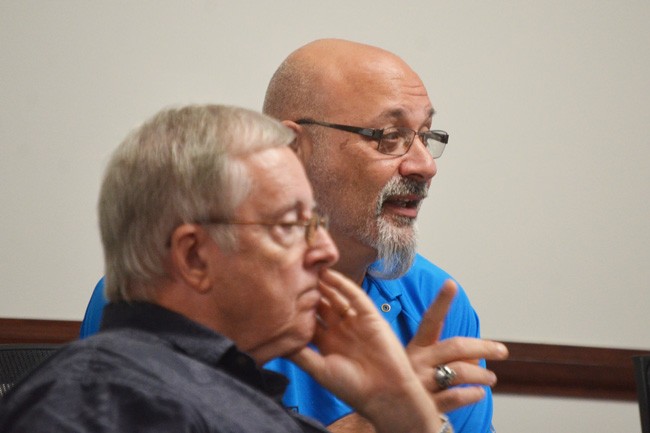 When Palm Coast incorporated in 1999, city council members' salaries were more symbolic than substantial. They were paid $100 a month. These days, that's just their mileage allowance. They now make $9,600 a year, a 700 percent increase, though inflation since 1999 has increased by 43 percent, according to the Bureau of Labor Statistics, and Palm Coast's population has increased 200 percent.
Still, the council's two rookie members–Steven Nobile and Heidi Shipley–want a considerable pay increase. Nobile wants the pay to be equivalent to 80 percent of what county commissioners make, because Palm Coast's population of 80,000 is 80 percent of the county's. Commissioners this year make $50,916, a figure set by state law. So Nobile is asking for a salary of $40,732 for city council members. That would equate to a 324 percent salary increase.
Shipley is not set on a base salary. She wants a raise, but she's not specifying the amount. Rather, she'd like the council salaries to be indexed to inflation, so–like Florida's minimum wage–they increase every year accordingly. But she is asking for a more substantial raise in another way: she wants council members to be provided, or at least offered, participation in the city's benefits plan, which includes health insurance and a 401-k retirement plan.
The city offers two health plans–for individual employees, for employees and their spouse, their children, their family. The plans are generous and affordable. The so-called "blended" plan provides insurance to individual employees at a cost of $67 a month, or $145 for an employee and a spouse, and $511 for a family plan. The high-deductible plan lowers the employee's cost to $32 a month, but with a deductible of $1,500. For an employee and a spouse, the cost is $126 a month, with a deductible of $3,000. (See details of the health plans here and here.)
Benefits such as health insurance, while tax-exempt, are considered to be part of an employee's compensation package.
The Palm Coast City Council discussed pay and benefits at its workshop on Tuesday, and asked City Manager Jim Landon to return later this month with a presentation on potential costs of extending benefits to council members. The discussion was the latest this year on council pay. Some of those discussions were prompted by council members, some by Ralph Lightfoot, the chairman of the Democratic Executive Committee, who has been pressing the council to increase pay as a way of attracting a more diversified membership. There is no evidence that pay levels improves the diversity, let alone the quality, of elected officials.
"I'm not all about the $40,000 paycheck for city government," Shipley said, but she still would like a percentage raise and benefits. "It's just an option. I would love to make more money, but I want to do what's popular for people, too," Shipley said.
"I just feel like it would open up the ability for us to attract candidates who would both fall more into more diversified categories and would be allowed to participate a lot more in the things we need to do, because it is, it is a full-time job," Nobile said. "I probably of everyone here I'm going to bet, I put in the least amount of time, and I probably put in 30 hours a week, at least."
Council member Bill McGuire is not convinced. "I don't feel strongly about my rate of pay," he said. "I don't want to lose money, because I'm living on a fixed income, so I don't want to have to dip into my social security to finance my activities on behalf of the city, so from that standpoint I would want to be compensated either in kind or—" McGuire trailed off, before saying he'd prefer to have his driving on Palm Coast's account done in a city vehicle, and his phoning done on a city phone. "As far as what Ms. Shipley is saying for health insurance, I'd like some for my wife but I'm on Medicare and Medicare supplement, so here again, it isn't hurting me financially to do my job, but I'm cutting it close."
Council member Jason DeLorenzo did not chime in either way, underscoring another subtle divide on the council: come next year, McGuire will be running for re-election, and DeLorenzo will likely be seeking a seat on the county commission, so neither is keen give their opponents a free gift on the campaign trail, as both could easily be portrayed as self-serving by seeking higher pay. Nobile's and Shipley's seats are not up. Mayor Jon Netts is term-limited, and he's already spoken publicly as favoring a pay increase for future councils, as one of his parting acts. That would provide the 3-2 majority the council needs for a pay increase (which would not take effect until after the next election anyway), granting Netts, Nobile and Shipley their wish while giving McGuire and DeLorenzo the room to vote no, look good on the campaign trail and still not hurt the pay-increase initiative.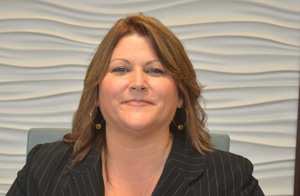 Netts has favored pay increases every time they've come up. He was under the impression the council increased its pay only once since 1999. In fact, it increased pay twice–in 2003 and in 2007.
The 2003 increase raised council members' salaries from $1,200 annually to $6,000, and the mayor's salary from $1,800 to $7,500 a year. That was accomplished through a 3-2 vote, with then-mayor Jim Canfield, who was among the featured speakers at the Palm Coast City Hall grand opening earlier this month, opposing the increase. "Legally, this council can raise the salary ," Canfield said at the time. "Morally, I don't think we should raise the salary."
Netts disagreed with him at the time, saying: "In less than three years, we've become the 54th largest city in the state of Florida. We are dealing with growing pains like we never have before."
The council again voted itself a raise in 2007, to the current pay levels, with the mayor getting $11,400.
With every paycheck council members also get an additional $100 a month as a mileage allowance, and $50 a month as a "communications" allowance. Council members can submit mileage receipts to support the mileage allowance. If they don't submit the receipts, they still get the money, but they're taxed on that $100 just as they would be for income. The city prefers not to provide cell phones. It's too complicated—it eliminates the need for two phones—it's too personal, and too tricky when public record laws kick in. That's why the communications allowance. In essence, then, council members are paid $11,400 a year.
"The reality is, if the cost of living goes up every year and your salary remains static, you are losing money," Netts said. "I'd be curious, from the last time the council adjusted its salary to today, what is the cumulative cost of living, increase or decrease, just curious—whether we gained purchasing power or lost it."
It has lost, but not by much. Taking council members' base pay of $9,600, if they were to have been granted the annual increase to account for inflation, they'd be making $11,017 today, according to the Bureau of Labor Statistics' inflation calculator. Conversely, their current salary has the same purchasing power as $8,365 would have had in 2007. So they have lost some ground, but no more ground than have most rank-and-file employees, especially in Palm Coast and Flagler County government agencies, where raises have been scant.
"I feel like I'm volunteering," Nobile said of his rate of pay (a characterization Shipley did not share: she said she still feels like she's "serving," rather than volunteering.)
"If you ran for this office and you said you were going to be fiscally conservative and do your best to keep taxes low, as I did," McGuire said during the discussion, "then to participate in any type of compensation over and above what I'm already getting that would come out of the ad valorem taxes, would be to say, well, I was just kidding, you know."

Audio: the full 21-minute segment of the discussion on pay can be heard here.