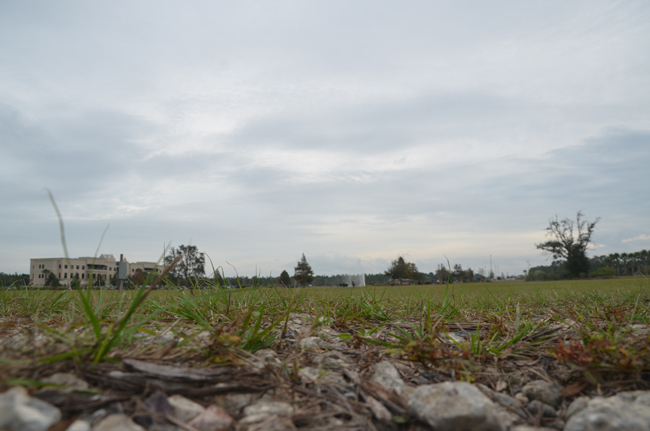 When I was working on a story about Palm Coast's latest attempt to build a city hall I had a long conversation with John Walsh, the publisher of the Palm Coast Observer, who is backing the idea. He wanted to know, yes or no, whether I supported it. It's ironic, because some of our conversation centered on whether we should have that very choice at the ballot box, where we residents would get to say yes or no—a choice the city wants to deny voters.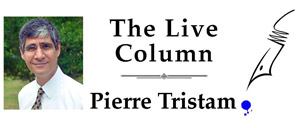 Having that choice is what I favor most. City officials know  that if this went to voters, they would very likely reject it. Not because they rejected it in 2005. That previous project was garish and expensive, but I agree with the city's perspective on this one: it has little relation to the current proposal, and should have little bearing on it. Residents would still reject the new proposal because they know that while the time will come for a new city hall, this is not it. It's not urgent. It's certainly not a public necessity nor a priority. And the reasons to build a city hall are not nearly as convincing as the reasons not to just yet.
City Manager Jim Landon's narrative is that this is a unique opportunity to build something the city needs without socking it to taxpayers. He makes the claim with a straight face. The city council appears to be buying it, and may vote to approve the scheme Tuesday morning. That's how far Landon and the council have deluded themselves into thinking that using millions of dollars in taxpayer money for a luxury primarily to the glory of the city bureaucracy isn't sticking it to taxpayers. As if the only way to defraud taxpayers is to unnecessarily raise taxes. As if squandering $9 million in taxpayer dollars for an indulgence weren't a swindle. Amazing how our governments can invent rationales to plunder public treasuries. And Palm Coast government is dominated by conservatives who reflexively rail at big, wasteful government–so long as it's not their big, wasteful, government.
What I find especially troubling about the city's approach is its sense of entitlement. City leaders speak as if they are entitled to a new building, to taxpayers' money, to upending public priorities to suit their own extravagance. Landon and his Amen corner on the council will have you believe that a $9 million city hall is actually a saving for taxpayers, and that the money is the equivalent of a one-time windfall to the city with one best use. They really do take us for idiots.
Two thirds of the money would come from the repayment of a loan to the general fund from the Town Center redevelopment zone. The city is acting as if this were found money. It isn't. The nearly $6 million owed the general fund is taxpayer money. It isn't a gift to the council members or the administration to build themselves new digs. It's money that can be used for anything the council chooses, but it's also money that can be used to keep the property tax in check. It's money that can be used on other capital projects that have a far broader public benefit than a city hall (think sidewalks, think park improvements, think swales). It's money the city can use to pay rent on its current offices for the next 24 years. It's money the city could use for almost as long if it chose to eliminate red-light cameras without feeling the effects of the lost revenue. Or it's money that can be stashed in the city's reserves, which happen to be very, very low.
But even to suggest that the city can build this city hall without raising taxes takes taxpayers for fools. For the past six years at budget time all we've heard is that the city has no money to do this or that. Every dollar spent on that city hall will be a dollar subtracted from other needs—actual needs, not wants–that, when they come due, will require that either new revenue be found or that taxes be raised or that the needs be delayed. And that revenue will be needed. Just remember the last time Landon proposed building a city hall. That was in 2010, when he made the exact same arguments. At the time there was an additional $3 million supposedly available from the sale of Palm Coast's old city hall, a 70,000 square foot building the city sold to Palm Coast Data in a dreadful deal that never paid off. Where is that money now? Spent filling budgetary craters.
Meanwhile the city is playing a shell game, hoping taxpayers don't notice and throwing out guesswork as dogma, whether it's the one about owning being better than renting or that planting city hall in the middle of Town Center's nowhere will spur economic development. These days, with an economy still facing double-digit unemployment and commercial centers like Palm Harbor, City Marketplace and Roma Court still more shuttered than active, the move is more likely to dislocate economic development than spur it. The city's presence at City Marketplace has been a lifeline for that area. Without the city offices as an anchor, several businesses there might fail, and City Marketplace's unexpected little renaissance as an art hub might be in jeopardy. The city is willing to take those risks. Why?
In sum there's a lot more arrogance than prudence in the city's approach. It's symbolized by the way it proposes to go about phasing in the building itself: the part of the plan that would include a community center and meeting place would be built last, if at all, because the money for it isn't available to build now. And when it does become available, it'll be sucked away from other improvements that may be needed in Town Center. That tells you all you need to know about what this city thinks of its community needs.
Landon and the council want their city hall the way petulant children want a new toy. Palm Coast Mayor Jon Netts seemed to understand that a couple of years ago. He was fond of saying that the city should focus on its needs, not its wants. A new city hall is as close to the definition of a want, not a need. He'd finally pledged not to build the thing without a referendum back then. But he was running for re-election at the time. Let's see whether Netts's convictions are made of courage or opportunism.
Whether a referendum is required on the matter or not (and in fact it isn't), it's a good idea to hold one, not just because it's too controversial an issue to ram down residents' throats, but because residents should have a say on whether they want $9 million of their money to be devoured by a luxury that will not change the delivery of services one whit. So it's pretty simple. If the city is convinced that this is a good thing for itself and for residents, just ask residents what they think. That's a yes or no question all of us would welcome.

Pierre Tristam is FlaglerLive's editor. Reach him by email here. A version of this commentary was broadcast on WNZF and syndicated by ContextFlorida.