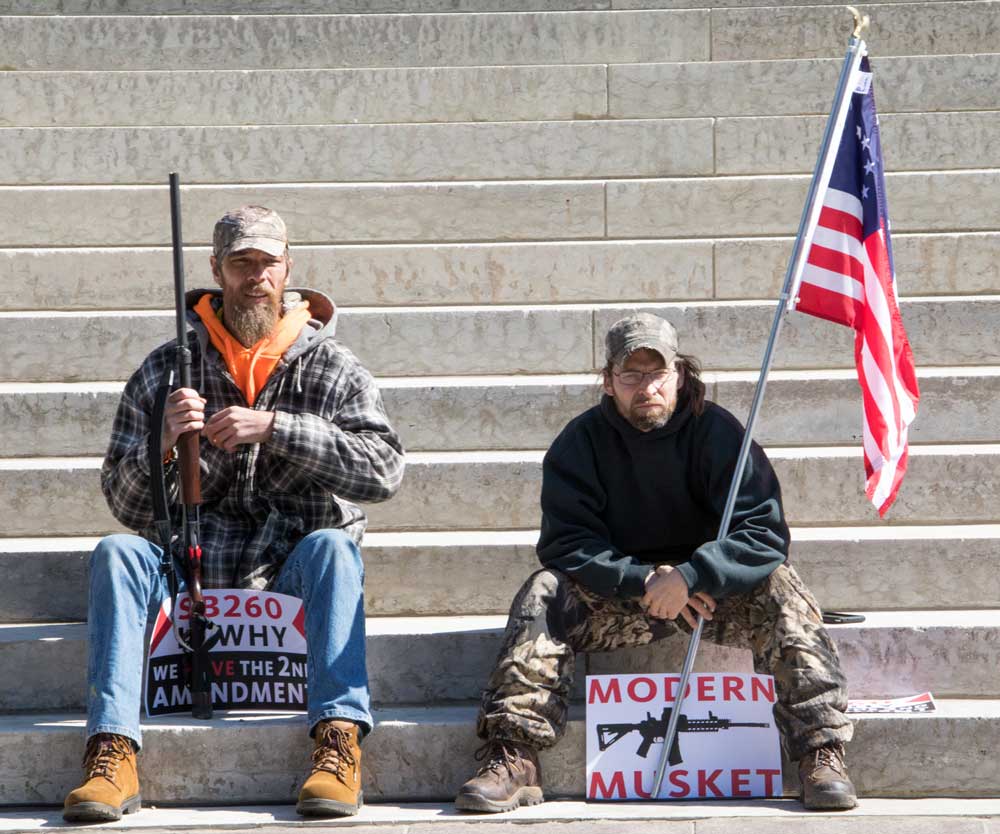 Less than 24 hours after a GOP lawmaker filed an amendment to gun legislation that could potentially allow open carrying of firearms in Florida, the change has been withdrawn, disappointing Second Amendment advocates.
That leaves the gun legislation, a permitless carry bill, to proceed to a vote before the full Florida House of Representatives later this week.




That bill, HB 543, would repeal the requirement that Floridians who carry a concealed weapon must get a license through the state. It would also mean Floridians would not have to take a gun safety and training course.
Luis Valdes, the state director of Gun Owners of America, told the Phoenix that he was disappointed that the open carry amendment, which his organization has been advocating for, will no longer be considered.
"It comes down to legislative leadership," Valdes said.
The amendment showed up Tuesday afternoon, when Hillsborough County Republican Mike Beltran filed the open carry amendment, electrifying gun rights advocates who have been pushing for more than a month for 'open carry' to be included in the permitless carry bill.
But Beltran withdrew the amendment shortly after 1 p.m. on Wednesday.
"I think it's good policy, but this wasn't the right vehicle or the right time," Beltran told the Phoenix. "I think that we can try to lock in permitless and then where we can get this another time."
House Speaker Paul Renner and Senate President Kathleen Passidomo told reporters in Tallahassee two weeks ago that the permitless carry bill was fine just as it was crafted, without the open carry provision.




And Passidomo was even more direct in saying that she opposed the open carry provision, in part because the Florida Sheriffs Association didn't support the measure.
Gun rights advocates have criticized the permitless (or as they prefer the term "constitutional carry") carry bill as not being "true constitutional carry" because it does not allow for the open display of firearms – a measure that is allowed in all but three states in the country (Ilinois and New York are the other two states).
Curiously absent during much of the public discussion about open carry has been Florida Gov. Ron DeSantis, who has said twice publicly when asked that he supports the open carry provision and would sign such a bill into law, if the Legislature sent such a bill to his desk.
That somewhat passive stance has alienated some gun rights advocates like Matt Collins. He told the Senate Fiscal Policy Committee earlier this month that DeSantis looked "impotent" in failing to get GOP leadership to rally behind open carry.
"I like Governor DeSantis, but quite frankly, the inability to get open carry included in this bill is embarrassing for him," Collins said. "It's failed leadership and it's weak. And finally, it begs the question that if the governor cannot get a very friendly Legislature to add open carry to this bill, then how do we think he's going to do trying to convince Congress to act on anything if he becomes president?"
–Mitch Perry, Florida Phoenix