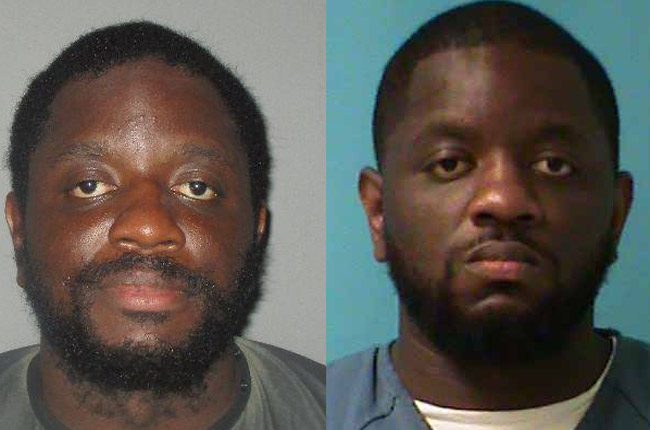 That Obtravies Watkins has been arrested again is not necessarily news: the 33-year-old, who seems to divide his time between Palm Coast and Daytona Beach when he's not at the Flagler County jail, at the Volusia branch jail or in state prison, has been arrested on a dozen felonies and an equal number of misdemeanors since he became an adult—in Flagler County alone. Three of the arrests led to convictions on sex crimes involving children, resulting in his designation as a sexual offender.
But the reasons alleged for his latest arrest appear to exceed in violence and severity all his previous run-ins with the law: On Tuesday, he was arrested again, this time for allegations of forcible rape and kidnapping in an incident that began in Volusia County, ended in Flagler, and involved a victim who was so brutalized that she ended up in the hospital. "She was in bad shape," a Flagler County Sheriff's spokesperson said this morning.
Watkins will face kidnapping and rape charges in each county. He is currently at the Volusia branch jail, with his first appearance before a judge scheduled for 1:30 p.m., when the judge will decide whether he is to stay in Volusia or be transferred to Flagler.
The arrest was significant enough that Flagler County Sheriff Rick Staly and Volusia County Sheriff Mike Chitwood have scheduled a joint press conference at 2:30 this afternoon at the Flagler sheriff's operations center in Bunnell. Watkins's arrest affidavits from either counties were not yet available this morning.
The alleged kidnapping and rape took place over a matter of hours, the sheriff's spokesperson said. His arrest was the result of a joint operation between the two counties' police agencies. (Detectives from both agencies were in the interview room, questioning Watkins after his arrest.)
Watkins spent six years in state prison, from 2004 to 2010, on a conviction for using the internet to lure children for sex.
He was last arrested in Flagler just five weeks ago on drug charges, though he bonded out within two days. At the time, the address provided on his booking sheet was 724 Indiana Street in Daytona Beach, though his sexual offender state record also indicates that he had checked in with authorities on Nov. 11, as a transient, when he listed his address as the intersection of U.S. 1 and I-95 in Ormond Beach.
His charges over the years have ranged widely, from drug charges to burglary, resisting arrest with violence, domestic battery, grand theft, dealing in stolen property, probation violations, several drug charges, and several sex crimes.
When he was 26 in 2009 and living on Empire Lane in Palm Coast, he was arrested and charged with soliciting a 16-year-old girl through texts and other electronic means, at one point driving to Flagler Palm Coast High School, where the child attended school, to have sex with her. The child's father intercepted the exchanges, confiscated the cell phone and enabled detectives to trace texts and calls back to Watkins. Detectives arranged a sting operation and arrested Watkins when he drove to the school, parking by the flagpole.
In the exchanges with the girl, he called himself "Travis" and promised to get the girl a ring and be her fiancé. "I hope you are the one I grow old with," he had texted her. "I can see myself with u 30Years from now I wish u were 18 so we could be together all the time u are on my mind every night." The numerous texts got progressively more explicit.
According to a transcript of a detective's interview with the girl at the time, Watkins had initially texted the girl for a week but had also managed to be at her house's window twice, when the two talked through the window as her father was asleep and her mother had just left for work. He told the girl he'd buy her a new cell phone after the first one had been confiscated, and shortly before his arrest even though by then he knew that the family had contacted law enforcement.
The victim in the alleged rape that led to Watkins's latest arrest was not a minor.