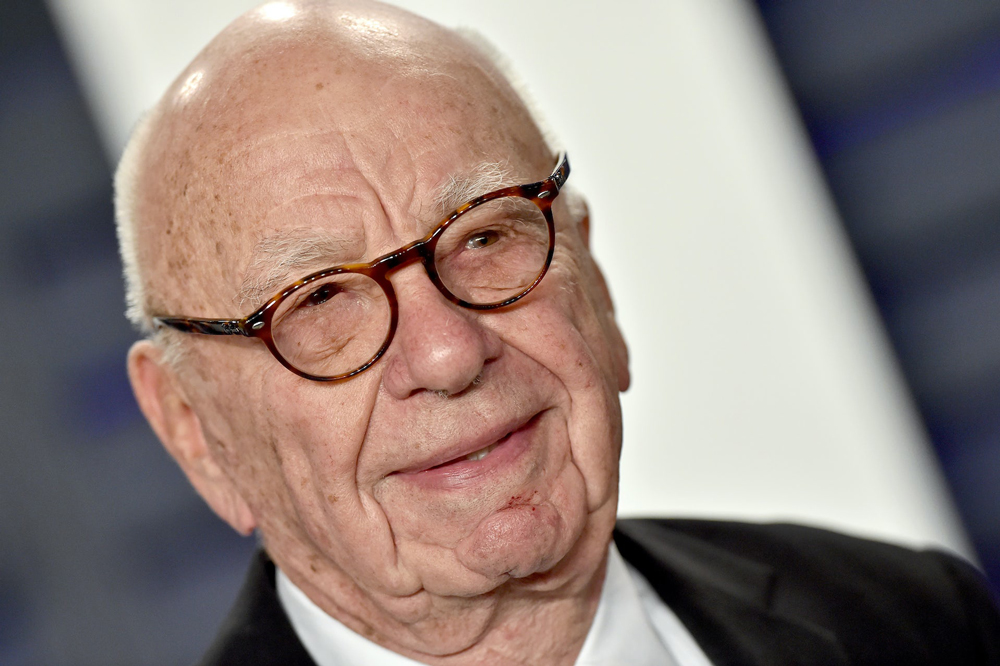 By Lorna Grisby
Rupert Murdoch, 92, one of the world's most influential modern media figures, announced on Sept. 21, 2023, that he is stepping down as chair of Fox Corp. and executive chairman of News Corp. By mid-November, he will no longer be at the helm of the multibillion-dollar media empire that has stirred so much controversy over decades.




Through Fox News, Murdoch is leaving a lasting impression on American journalism and politics. It just may not be what most people think.
Here are three essential reads from The Conversation about Murdoch and Fox News and how they have shaped the American media and political landscapes.
1. So-called journalists can lie with near total impunity
Following the 2020 presidential election, Fox journalists repeatedly – and falsely – accused Dominion Voting Systems, a voting technology company, of rigging the contest to ensure then-President Donald Trump lost his bid for reelection. Dominion challenged those lies in a US$1.6 billion defamation lawsuit against Fox News in March 2021.
The lawsuit was settled in April 2023 for $787.5 million. During pretrial testimony, Murdoch admitted that key Fox journalists knowingly lied about election fraud in the 2020 presidential election on their shows.




Before the settlement was reached, John C. Watson, an associate professor of journalism at American University, wrote that the case revealed a powerful truth about American journalism: In the news business, corporations can hire anyone they want and call them journalists because the profession doesn't have standardized requirements.
"Anyone can claim to be a journalist, irrespective of their actual function. Any business can claim to be a news organization. Functioning irresponsibly in either role is largely protected by the First Amendment and is therefore optional," Watson wrote.
"Neither journalists nor the news organizations they personify have to be truthful unless they want to. Lying in the press is unethical but does not necessarily strip liars of the protections provided by the First Amendment."
2. Fox News' settlement with Dominion Voting Systems was a win for all media
After Fox and Dominion settled the lawsuit, each side claimed victory. Dominion, declaring that "truth matters," said its reputation had been vindicated.
And Fox conceded that it had to acknowledge "the Court's rulings finding certain claims about Dominion to be false." But the news giant also maintained that the settlement was a victory for Fox, because it reflected the organization's commitment to the highest journalistic standards.
Post-settlement posturing aside, Jane E. Kirtley, a professor of media ethics and law at the University of Minnesota, wrote that the settlement helped protect all media outlets over the long run in legal fights over their coverage.
"I hold no brief for Fox. But had the Dominion case gone to the jury, the inevitable appeal by whomever lost would give the Supreme Court the chance to reconsider and possibly eliminate the New York Times v. Sullivan standard that protects all news media of all political stripes," she wrote. "At least two justices, Clarence Thomas and Neil Gorsuch, have indicated they are eager to do just that, even though it has been the constitutional standard for nearly 60 years."




3. Fox News' political power is marginal
Michael J. Socolow, a professor of communication and journalism at the University of Maine, wrote that any evidence offered that Fox News and Rupert Murdoch created and sustain the U.S. political climate is more circumstantial than anything else.
Trump's 2016 presidential election victory is a prime example, according to Socolow. Neither Murdoch nor the late Roger Ailes, Fox News' founder, supported Trump's candidacy.
"Ailes and Murdoch were unable to stop Republicans from voting for him. But this failure to persuade Republicans in 2016 isn't really a surprise," Socolow writes. "Fox News couldn't prevent (former President Barack) Obama's election, reelection or the 2018 blue wave."
Fox's real power, Socolow suggests, is the media's characterization of the outlet as a hugely influential political force, when its actual political power is marginal.
Editor's note: This story is a roundup of articles from The Conversation's archives.

Lorna Grisby  is the Politics & Society Editor of The Conversation.

The Conversation arose out of deep-seated concerns for the fading quality of our public discourse and recognition of the vital role that academic experts could play in the public arena. Information has always been essential to democracy. It's a societal good, like clean water. But many now find it difficult to put their trust in the media and experts who have spent years researching a topic. Instead, they listen to those who have the loudest voices. Those uninformed views are amplified by social media networks that reward those who spark outrage instead of insight or thoughtful discussion. The Conversation seeks to be part of the solution to this problem, to raise up the voices of true experts and to make their knowledge available to everyone. The Conversation publishes nightly at 9 p.m. on FlaglerLive.
---
Previous Conversations: