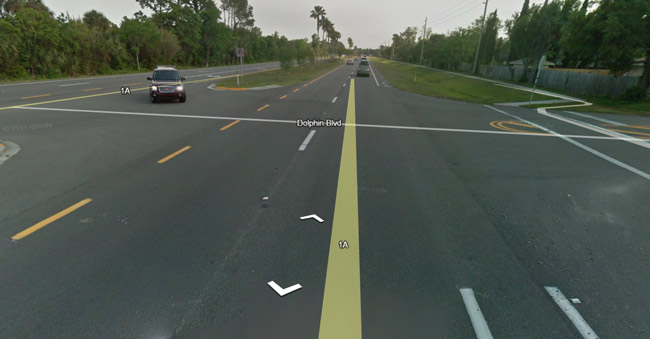 At 8:20 this morning, Michael The Nguyen, 56, was on a bicycle, riding south on State Road A1A in Ponte Verda Beach. Mark E. Bailey, 43, was at the wheel of a 2010 Ford F150, heading east on Dolphin Boulevard, which intersects with A1A. Bailey had stopped at the intersection. But according to a Florida Highway Patrol report, Baily then drove forward to cross the southbound lanes of A1A and make a turn onto the northbound lanes.
Nguyen swerved to avoid the truck, but was unsuccessful, the report states. As Bailey drove, the front left of his F-150 struck the right rear of Nguyen's bike, knocking it to the ground, and sending Nguyen smashing against the pavement, head first.
Nguyen was airlifted to Shands Jacksonville Hospital in critical condition. He had suffered severe head trauma. An investigation is ongoing. Alcohol was not involved.