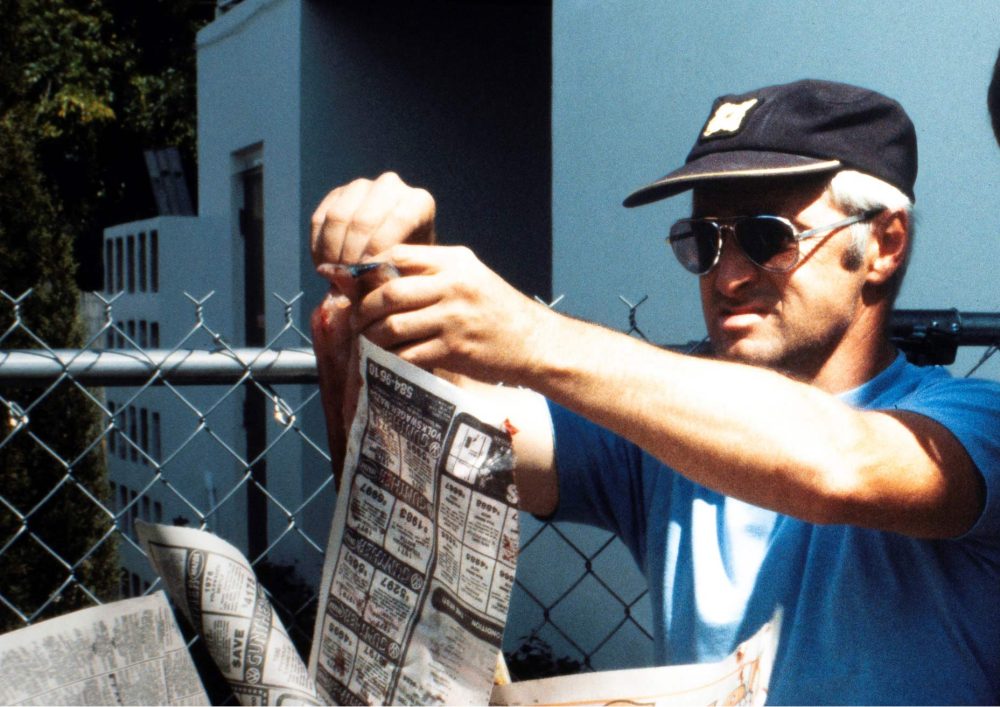 Update: On Aug. 18, the Sheriff's Office announced: "Thanks to your help, someone sent in the first photos we have of our cold case homicide victim, Robert Bruce McPhail. They were just sent into Detective Scalia and the caller was able to provide information that confirms who is in the photos is in fact our Robert Bruce McPhail." Until then, only the sketch appearing at the foot of the article had reproduced McPhail's likeness. The new images are at the top, and embedded in the article.

August 17–It took 26 years, but the man found murdered and floating in the Intracoastal Waterway in September 1997 has finally been identified as Robert Bruce McPhail, a 58-year-old boater originally from Kenora-Winnipeg area of Manitoba in Canada, who'd moved to South Florida in the mid-1990s.
The Flagler County Sheriff's Office's Cold Case Unit's detective Sarah Scalia cracked the case with Othram, a forensic sequencing laboratory, and was announcing its findings at a Florida Sheriffs Association Cold Case Advisory Commission training session the Flagler Sheriff's Office is hosting this week.




The case now goes from a cold case back to a murder investigation, even though it's possible that McPhail's killer or killers are themselves dead.
Around 8:45 a.m. the morning of Sept. 10, 1997, two Sea Ray employees were testing a boat in the Intracoastal Waterway, half-mile north of the Lehigh canal. They made a grim discovery. What they mistook for two boat fenders sunk in the water was a human body.
A Flagler County Sheriff's dive team and Flagler Beach paramedics recovered the naked body of a man. He had a gunshot wound to the head. He'd been tied to weighs and roped to the bottom. The rope had severed and his bloated body floated to the surface. He was missing an arm. A Sea Ray employee would later claim that he'd seen an alligator with the arm in its mouth. (The rescue team was headed by the late Sgt. Grady Prather, for whom the agency's beachside substation was named in 2019.)
Investigators–including the Florida Department of Law Enforcement, the Sheriff's Office and what was then known as Florida Marine Patrol, today's Florida Fish and Wildlife Conservation Commission–recovered a partial hand print and The body had no recoverable fingerprints and dental charts, sent the body to the University of Florida's forensic lab for testing after an autopsy in St. Augustine, and issued a national missing-person bulletin. Flagler County records had no missing person matching the man's description–white man, no hair, brown eyes, brown eyebrows, 5'08" and 170 pounds.




Authorities analyzed the boat traffic crossing into Flagler waters at High bridge in the four days before the body's discovery (the body was estimated to have been in the water two to three days). Some 54 boats had crossed in that period. Investigators had asked the bridgetender if he'd noticed anything like a body on board the boats. Apparently, he had not. McPhail's killing was the first homicide in the county in three years–assuming he had been killed in Flagler: it is just as credible that he had been killed elsewhere, especially since he was not a local resident, and dumped in local waters.
Less than two months after the discovery of the man who would turn out to be McPhail, another unidentified body, that of a woman showing evidence of blunt trauma to the head, was found in a shallow ditch off of State Road 100, prompting Bob McCarthy, the sheriff at the time, to say: "It seems like this has been a dumping grounds around here lately." (The woman was later identified.)
McPhail was discovered when McCarthy was in his last term as sheriff. The case remained unsolved through three subsequent sheriff's administrations and Staly's first term. He created the Cold Case unit in 2020. The following year, Scalia submitted the victim's bones to Othram, a private company that dubs itself as "a revolution in cold case resolution."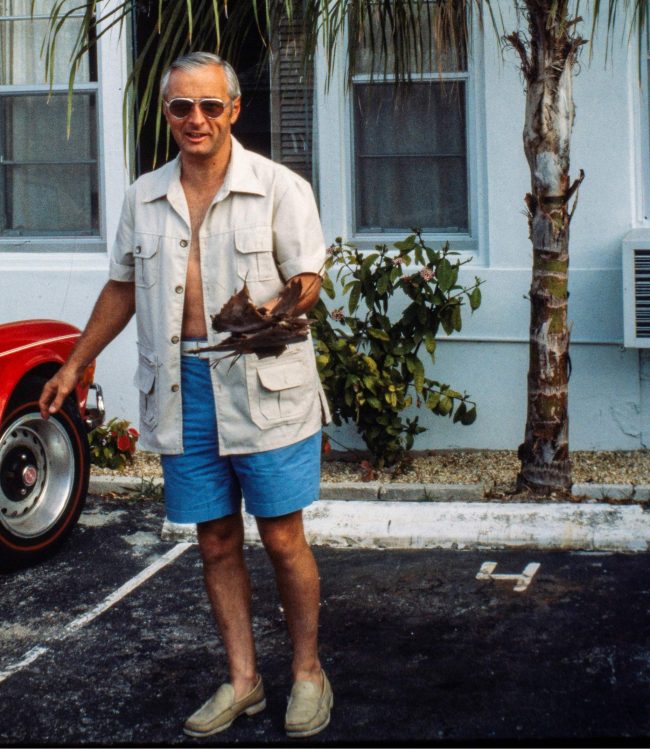 Othram was paid $8,899 for its role in the McPhail investigation, a sheriff's office spokesperson said today. is the company that, in August, helped prosecutors in new York identify the skull of Karen Vergata, who had gone missing in 1996 near Gilgo Beach on Long Island, where Rex Heuermann, a Long Island architect, has been charged in the murder of three women and is linked to the death of others.
Othram is also helping the Sheriff's Office investigate the cold case of a woman found in 1993 near Sea Ship Place in Palm Coast. The Woodlands, Texas-based company's scientists "are experts at recovery, enrichment, and analysis of human DNA from trace quantities of degraded or contaminated materials," its website states. The company regularly resolves cold cases from around the country, including through its DNAsolves.com platform, which collects voluntary DNA samples and raises money to fund cold case investigations.




"Cold cases, especially with unidentified victims, and forensic genetic genealogy is a time-consuming process to identify and solve," Sheriff Rick Staly was quoted as saying in a release issued his morning. "This case required a lot of outside-the-box research and the cooperation of multiple agencies to give the victim a name. Now that we have identified the victim as Robert Bruce McPhail our Cold Case Unit can work on finding who murdered him and why to bring justice for him and his family. I commend Detective Scalia for diligently working on this case but there is more work to do. We know someone out there has more information and I ask you to call us or Crime Stoppers. We won't give up until the killer or killer(s) are caught."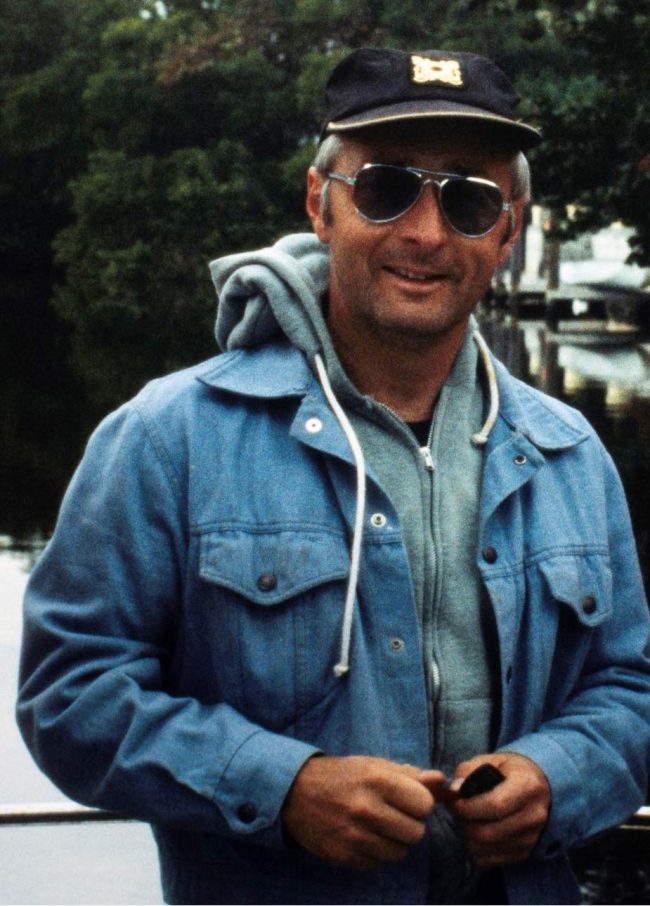 "This case serves as a clear demonstration of how collaborative efforts within this network have brought us one step closer to resolving a cold case that was once dormant," said Citrus County Sheriff Mike Prendergast, Chairman of the Florida Cold Case Advisory Commission. "The Cold Case Advisory Commission of the Florida Sheriffs Association plays a crucial role in ensuring that justice is never forgotten. By revisiting unresolved cases with fresh perspectives and utilizing advancements in technology, officials like Detective Scalia can strive to provide resolution to the families and communities affected by these unsolved mysteries."
If anyone has any information about Robert Bruce McPhail's life or has information about his murder please submit a tip through email at [email protected] or directly to Cold Case Detective Sarah Scalia at [email protected] or call 386-313-4911. If you would like to remain anonymous, tips may be submitted to Crime Stoppers of Northeast Florida by calling 1-888-277-TIPS (8477), where you could be eligible for a reward of up to $9,500.

a facial approximation of McPhail was created by Betty Pat Gatliff of Skullpture Inc. in 1997. a facial approximation of McPhail was created by Betty Pat Gatliff of Skullpture Inc. in 1997.