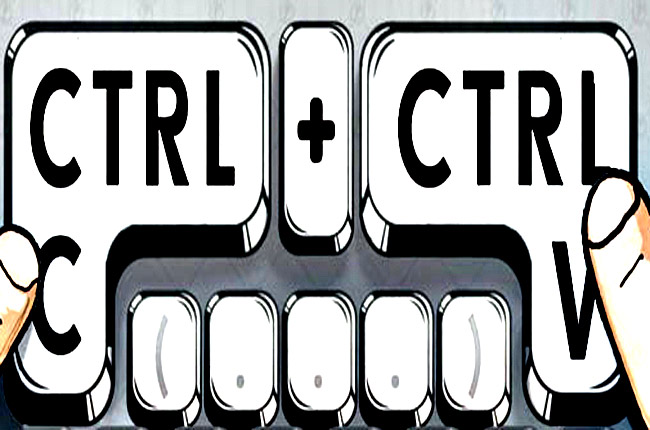 Under the Flagler County schools' Student Code of Conduct, plagiarism, defined as the "willful or deliberate unauthorized use of the work of another person,"  is a Level II offense—"acts of misconduct that are more serious" than Level I offenses, and that may lead to out-of-school suspension, mediation or other forms of intervention. Repeated Level II offenses may lead to more serious consequences.
Maria Pinto-Barbosa, a candidate for Flagler County School Board in the District 1 race, last week provided FlaglerLive with answers to her candidate interview, as have all but one of the eight candidates running for school board. An analysis of Barbosa's answers showed repeated, extensive and unequivocal instances of plagiarism from numerous sources on the web, including About.com, Harvard University, education white papers, and other candidates for school board, including, in one case, a passage lifted from a "State of Education" address by her opponent in the race, Andy Dance. Another line was cribbed from Flagler School Board member Colleen Conklin's FlaglerLive interview two years ago.
Out of 15 questions, at least 14 instances of plagiarism were detected in an analysis, which may not have detected all instances. The analysis included the verification of individual sentences through Google and the crunching of all interview answers through a plagiarism checker. (See the full interview and the documented cases of plagiarism here.)
Barbosa, who had responded by email to one round of follow-up questions in the interview,  before the instances of plagiarism were detected, did not respond to repeated calls to her cell phone or emails informing her about the uncovered plagiarism and asking her for an explanation on Saturday and Sunday. An attempt was made to contact her through Barbosa's colleague at the Flagler-Palm Coast Kiwanis Club, where Barbosa is president-elect. That attempt failed, too.
Early Monday morning, Barbosa emailed: "I did misplace my phone, today I'm getting a new one." But she insisted she committed no plagiarism. "Some of your question needed some data and true facts to reinforce my point of view," she wrote. "I did research for data and facts to be able to back up my point of view. That doesn't mean I plagiarized answers from other websites."
Barbosa describes herself on her campaign website as a clinical Christian counseling specialist, an entrepreneur with 25 years' experience in "small and big businesses-restaurants and retail stores, 14 years as a property manager and seven years as a non-profit consultant. She served on the school district's superintendent search committee last year, and has served on other local advisory boards.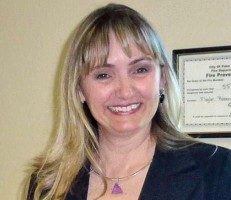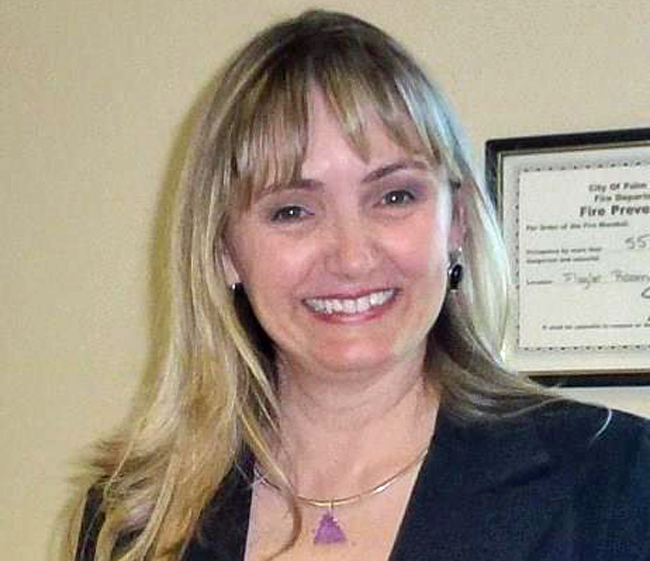 Given the ease of access to online sources, the Flagler school district has made plagiarism checks routine, exposing students as early as middle school to plagiarism tutorials and, in the case of many teachers in high school, requiring that papers be checked through such plagiarism-verification sites as Turnitin.com.
At FlaglerLive, candidates' answers are accepted on the candidates' pledge that, aside from proof-reading or light editing from a spouse or another helper, the answers to the Live Interview are the candidate's own. Candidates answer the written questions in writing, continuing up with one or two rounds of follow-up questions.
After Barbosa submitted her responses to follow-up questions, a second round of editing led to a closer look at the text after an answer contained syntax and phraseology that appeared out of context with other responses. One of those sentences was run through a Google search, which led to an article for the Harvard Family Research Project, from which entire passages were lifted. In a three-part answer, two of the three parts turned out to have been substantially lifted from that article.
Once that instance of plagiarism was detected, all of Barbosa's responses were processed through a web-based plagiarism-checker, which then led to additional instances. Further follow-up questions were not sent, pending Barbosa's answers to questions about the plagiarism.
A question toward the beginning of the interview asks Barbosa to describe the scope of a school board member's job as she understands it. "The school board," she replied, "can be considered the governing body of a school district. They are the only elected officials within an individual school district that have a say in the daily operations of the school district. School board member decisions do matter. Poor decisions can lead to ineffectiveness, but good decisions will improve the overall quality of the schools." The entire answer is taken nearly word for word from the introduction to "A Guide to Becoming a School Board Member," by Derrick Meador, the Teaching Guide on About.com.
In a question about the strengths and weaknesses of the district, Barbosa provided a long answer, most of which was borrowed from at least three other school board candidates—in Washington State, Virginia and Broward County—whose web pages had gone up either months or more than a year before Barbosa's.
In education, plagiarism is considered a cardinal sin, with many a career derailed because of the offense. Politicians' careers are often damaged, usually not fatally, by revelations of plagiarism: Joe Biden ended his bid for the presidency in 1988 after his unattributed repetition of a speech by a British political leader came to light. But he kept his Senate seat and went on to be Barack Obama's vice president 20 years later. Last month, Montana Sen. John Walsh, a Democrat appointed to the seat, with high hopes of retaining it in November, saw his electoral fortunes darken when The New York Times revealed that a quarter of his master's thesis at the United States Army War College was lifted and unattributed from other sources.
The Flagler County School Board had a very public plagiarism controversy nine years ago. Then-School Board Candidate Jim Guines brought to the board's attention that the district's mission-statement-like list of principles, which had been published in small pocket-size fold-outs and nicknamed the "bus pass," had been lifted from the Ritz-Carlton's "Gold Standard," without attribution.
The pass was the idea of then-Superintendent Robert Corley, who had attended a conference at a Ritz-Carlton before producing the pass. For a time Corley defended the document, saying the hotel chain had given permission to use the text but asked that it not be attributed. But the controversy grew, with one board meeting drawing 100 people after Guines had publicly denounced the superintendent's actions, according to the News-Journal at the time.
The school board eventually had the document reworked. "This is not for the sake of the administration, the teachers, the superintendent or school board," Conklin said at the time, in comments reported by the News-Journal. "This is for the sake of students that we have to be a role model to. Whether we got permission or not, we did not cite it properly."