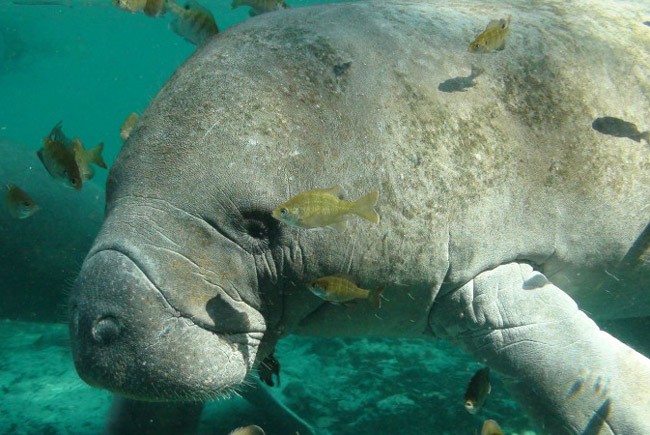 Today: high in upper 80s, chance of rain 70 percent, low in mid-70s. Details here.
Today's fire danger is low. Flagler County's Drought Index is at 201.
Today's document from the National Archives.
The OED's Word of the Day: piddler, n..
The Live Community Calendar
Today's jail bookings.
Today's Briefing: Quick Links

Note: all government meetings noticed below are free and open to the public unless otherwise indicated. Many can be heard or seen live through each agency's website.

Flagler County's Affordable Housing Advisory Committee reviews several applications for $35,000 each for rehabilitating houses under the the State Housing Initiatives Partnership known as SHIP. The committee will also hold a public hearing on Local SHIP housing incentives for the coming year to be presented to the County Commission and the Palm Coasy City Council. (8:30 a.m., Financial Services Conference Room, Third Floor, Government Services Building, Bunnell.)

The Palm Coast City Council meets at 9 a.m. for its bi-weekly workshop, at city offices at City Marketplace. The council will hear a presentation from the Palm Coast Arts Foundation and discuss the latest on Flagler County's manatee-protection plan, which has run into a few snags. The council will also discuss the routine renewal of the city's contract with state prisons to use prison labor on city projects.
See Also:

The St. Johns River Water Management District Governing Board meets after holding committee meetings earlier in the day. Among the expected issues is a public hearing on a tentative millage rate and a tentative budget for the 2015-2016 year. (3:15 p.m., district headquarters, 4049 Reid St., Palatka.)

The Flagler County School Board holds its legally required public hearing and votes on the coming year's property tax rate, which will increase tax bills for most property owners by about 4 percent. The tax rate is approved by the local board, but set by state lawmakers, effectively with no say from local school board members.
See Also:
The Flagler County Planning Board meets at 6 p.m. in board chambers at the Government Services Building. The panel will examine four applications, including an application for a special exception to a residential-limited commercial use zoning district by a seafood market planned at 5959 North Oceanshore Boulevard. The 1.1-acre property was developed as a KOA campground, with its distinctive A-frame office remaining on the parcel. The A-frame building most recently housed the Amvets Post 59, with the east portion of the parcel – identified as the Hammock Palms RV Campground – retaining many features of the former KOA, including its guest laundry with an apartment unit on the second floor, along with space for four mobile homes and 14 RVs.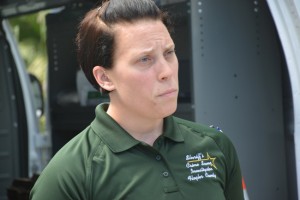 Though Likely Profiled and "Harassed," Flagler Sheriff's CSI Pazarena Is Reprimanded Over "Conduct Unbecoming" Anyway: An investigation, summarizing a dozen interviews with people involved in the case, including Pazarena, and documenting more than a dozen exhibits, paints a perplexing picture–perplexing only with regards to the reprimand, as the investigation makes clear that Pazarena, who was with her boyfriend at the time of the alleged incident, at no time behaved improperly, committed no criminal or illegal acts, and did little more than what an overly inquisitive shopper might do.
The Fantasticks is the world's longest running musical, being featured at the Flagler Playhouse in Bunnell: The show with a cast of eight, including a 13 year old and a 60 year old, opens Sept. 18 and runs through Oct. 4 at the Playhouse, teh Observer reports.
Opelka Cruises to Win In First Round of U.S. Open Juniors Behind 135-mph Serve: Hitting speeds of 135 miles per hour with his serve, the sixth-seeded Opelka, whose parents are Palm Coast residents, cruised past unseeded Alejandro Tabilo of Canada, 6-1, 6-4, in a mere 52 minutes.
"God's Authority" Has No Place In Civil Government: A column by FlaglerLive Editor Pierre Tristam on the jailing of Kentucky Clerk of Court Kim Davis over her refusal to issue marriage licenses to gay and lesbian couples.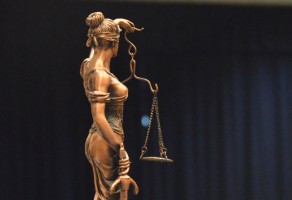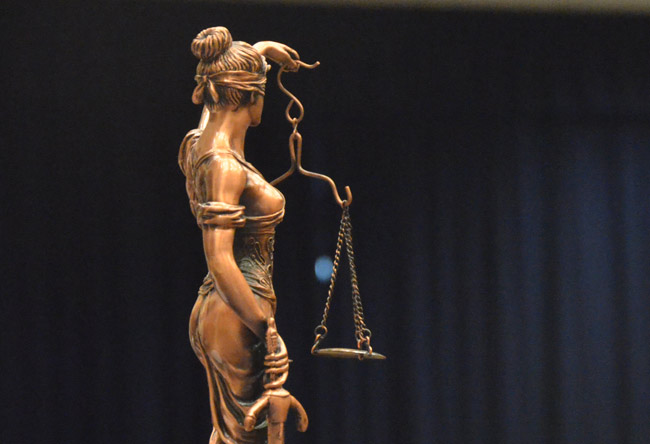 Circuit Judge J. David Walsh holds dozens of felony and probation violation arraignments starting at 8:30 a.m. in Courtroom 401, followed by several hearings. He hears probation termination hearings at 1:30 p.m. County Judge Melissa Moore Stens is in mostly traffic-court arraignments starting at 8:45 a.m. in Courtroom 101. Judge Michael Orfinger starts a jury trial in a whistleblower suit against Publix Supermarkets stemming from a 2010 sexual harassment complaint at one of Publix's Palm Coast stores.

Note: Most proceedings below can be followed live on the Florida Channel.

No activities of note.
–Compiled by the News Service of Florida and FlaglerLive

In Coming Days in Palm Coast and Flagler:
Click on the links for more details: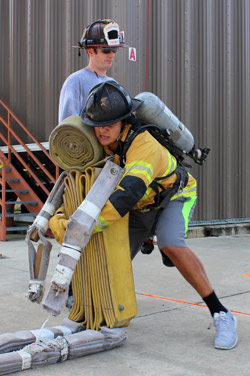 Candidates test to become part of Flagler County Fire Rescue: Several candidates underwent a grueling test process to see if they have what it takes to become a firefighter-paramedic for Flagler County Fire Rescue. "We have a very stringent testing process," said Fire Rescue Deputy Chief Mike Bazanos. "Both the EMS (emergency medical services) and the fire practical sections are very important to us. It's a big deal." Four out of the latest batch of seven candidates who tested are in the interview process. There are currently three open Fire Rescue positions. The test included 120 written questions that covered both fire and paramedic knowledge with 20 of the questions specific to electrocardiogram (EKG or ECG) tests that check for problems with the electrical activity of the heart. Candidates were required to recognize and properly treat respiratory and cardiac issues for the practical portion of the test.
"Everything carries equal weight, but we really need to see that the candidates can recognize the problems and treat them appropriately," Bazanos said. After making it through the EMS practical, candidates traveled from the Emergency Operations Center to the Flagler County Fire Academy. There they were required to put up a ladder within 4 minutes, climb to the top of the tower while carrying a 50-pound length of fire hose, hoist a second hose from the ground to the top of tower, climb back down with the first hose, carry a 180-pound dummy 100 feet to simulate a rescue, among other tasks. The testing standard is one each firefighter paramedic must pass annually – the entire course timed. "Some of the guys can do this in 2 minutes 50 seconds," Fire Marshal Joe King said. "Some are a little competitive, but it's a good test of fitness." Despite the fast times made by some of the seasoned firefighters, running is not allowed. "One foot has to be on the ground at all times," King said. For the test candidates, accuracy is more important than overall speed. "It's great that such strong standards are set," said Human Resources Director Joe Mayer. "We want to hire the very best people to serve our residents."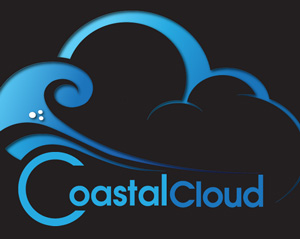 Coastal Cloud Marks RS Medical as Its 100th Client: Coastal Cloud announced this week that it has acquired its 100th client, affirming its next generation consultancy and delivery business model which supplies cloud-based solutions using a 100 percent Salesforce.com certified team of on-shore business consultants and developers. After only two and a half years in business, Coastal Cloud proudly announces Vancouver, Wash.- based RS Medical as its 100th client. Coastal Cloud supplies cloud computing solutions, built predominately on the Salesforce.com platform, to both private and public sector clients from its headquarters in Palm Coast. The company is installing Salesforce's Sales Cloud solution for RS Medical. "When RS Medical made the decision to invest in software improvements we requested quotes from many cloud-based software consultants," said Sean Kerr, Vice President of Operations at RS Medical. "Coastal Cloud stood out from the competition because of their competitive cost, team expertise, and flexibility to meet our unique business needs. In very little time the Coastal Cloud team had us up and running in Salesforce's Sales Cloud, providing us the opportunity to deliver better communication and support to our healthcare professionals and patients." "Reaching 100 clients in such a short period while maintaining a 100% customer retention rate speaks volumes about our business model and our team," said Tim Hale, Coastal Cloud Managing Partner and co-founder. "Our commitment to have 100% of our technology team Salesforce.com Certified with an intense focus on client satisfaction has paid off," Hale added. Coastal Cloud employs a "hub and spoke" model to best serve its customers. Half of its consulting and development team are concentrated in the company's SaaS (Software as a Service) solution center, or hub, in Northeast Florida, where the lifestyle is outstanding but living costs are substantially below those of traditional high tech cities. Other team members (spokes) can be found near Coastal Cloud's clients, providing a local presence from D.C. to Denver and Hawaii. Coastal Cloud is located at 1 Hammock Beach Pkwy in Palm Coast. They can be reached at 800-237-9574 or online at http://coastalcloud.us or https://www.facebook.com/CoastalCloud.US.
Flagler Chamber Introduces 23rd Leadership Flagler Class: The Flagler County Chamber recently welcomed its 23rd class of community leaders as part of Leadership Flagler, a program that nurtures and engages the leadership skills of potential and current community leaders. The three-month program deepens participants' understanding of Flagler County, its issues and opportunities, and encourages graduates to take active roles as stewards and advocates for positive change. The members of the 2015 Leadership Flagler Class are:
| | |
| --- | --- |
| John Birney Jr., Apprentice | JBirney Financial |
| Steven Brandt, Commander, Neighborhood Services | Flagler County Sheriff's Office |
| Christopher Bruce, Salesforce Consultant | Coastal Cloud |
| Danielle DeSousa, Client Services Manager, Realtor | Palm Coast and the Beaches Real Estate |
| Brian Fisher, Store Manager | Walgreens |
| Brian Genk, Membership Development Director | Flagler County Chamber of Commerce |
| Joni Hunt, Director, Government Affairs | Florida Hospital Flagler |
| Thomas Inman, Licensed Professional Civil Engineer | Matthews Design Group, Inc. |
| Brian Kelley, Director of Employee Benefits | Hayward Brown Flagler, Inc. |
| Cindi Lane, Communications & Marketing Manager | City of Palm Coast |
| Donald Madden | Local resident |
| Megan Mahoney, Scholarship Specialist | Flagler County Education Foundation |
| Roseanne Martin, Human Resources Manager | Florida Hospital Flagler |
| Maria Martinez, LCAM | Preferred Management Services |
| Alicia Moore, Realtor | Coldwell Banker Premier Properties |
| Patty Murphy, Sales Associate, Realtor | Palm Coast and the Beaches Real Estate |
| Sean O'Brien, Insurance Agent | Hayward Brown Flagler, Inc. |
| Sean Palmer, Owner / Architect | Palmer Studio Architecture & Interiors |
| Tammy Sanner, Finance Director | Family Life Center |
| Jake Scully, Consultant | Coastal Cloud |
| Severino Tamayo, Branch Vice President | Vystar Credit Union |
| James Troiano, Dir./Cmdr of Operations Support | Flagler County Sheriff's Office |
| Christopher Conter, Practice Manager | Florida Hospital Flagler |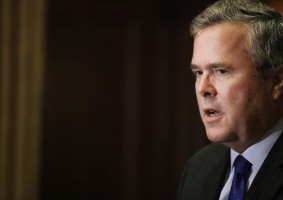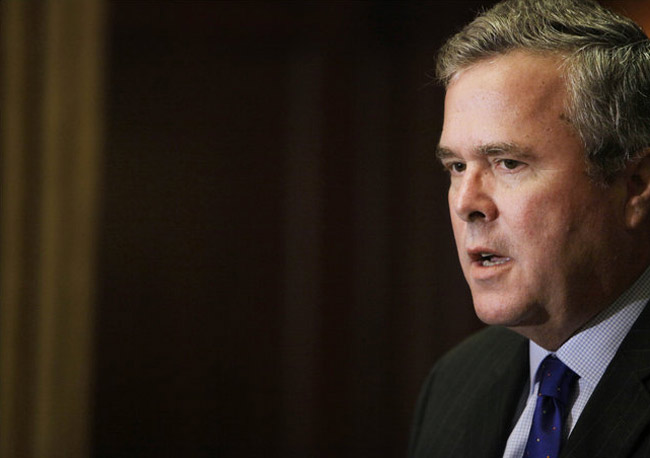 Jeb Bush, Family Ties and a Museum That Never Materialized: "When Jeb Bush set out to build a political base of his own in South Florida three decades ago, he did not lack for new friends. He was a magnet for a long line of Republicans eager to be associated with him and his powerful family, including a Cuban immigrant and former corrections officer named Tony Campos. Mr. Campos ended up working as an advance man for Mr. Bush's father, George, when he ran for president in 1988 and on the inauguration after he won. Jeb Bush was impressed enough that he recommended Mr. Campos for a job in the new administration, describing him as someone who "has been a loyal, hard-working supporter of George Bush and has the skills to serve." And for years afterward, he continued to cultivate a friendship with the Bush family, especially its matriarch, Dorothy Walker Bush, who spent winters in Florida. But Mr. Campos's interests in the family were not entirely innocent. Ultimately he would try to exploit those relationships, entangling Jeb Bush, by then the governor of Florida, in a case of misplaced trust and the theft of public funds. Mr. Bush was never connected to any wrongdoing, though now, as he seeks to become the third Bush to occupy the White House, his involvement in the little-known episode is a cautionary tale about the downside of the vast network of friends and supporters that has been an essential part of the family's decades of political success. […] Over seven years, the State of Florida awarded about $1.2 million in a series of grants to support putting together the museum as well as restoring historic rail cars, complementary displays that Mr. Campos promised would be inaugurated in an opening ceremony at which the Bushes would be honored guests. But the museum was never built, the rail cars languished, and about the time Mr. Bush left office in 2007, law enforcement agencies began a criminal investigation into Mr. Campos. He eventually was charged with multiple felonies and accused of misusing hundreds of thousands of dollars in state funds. In 2013, he pleaded guilty to grand theft. […W]hile Mr. Bush never explicitly endorsed using state money for the project, he did not stop the funding, either. Instead, a grant manager for the state told investigators, the message from supervisors was: "Whatever Campos wants, make sure he gets it, because he could cause them a lot of problems and was politically connected to the right people." From The Times.

Palm Coast Construction and Development Progress Reports:
The following is an update of ongoing construction and development projects in Palm Coast, through Sept. 4: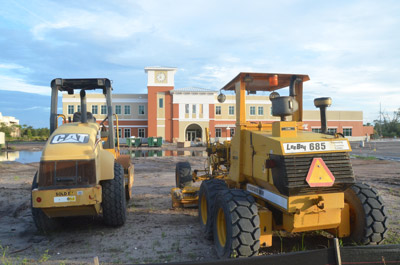 Palm Coast Parkway Six-Laning is 90 percent done: Work shifted to the median and installation of storm
drainage has begun. Landscape work continues.
Holland Park, 30 percent done: Installation of conduits for future ball field lighting continues. Excavation continues for sidewalks in the ball field areas.
Palm Coast City Hall at Town Center, 88 percent done: Floor tile installation continues; ceiling tile installation
continues; millwork installation has begun; landscape work continues; carpet tile installation has begun. Air testing on the gravity sewer is complete and the water meter/backflow and hydrants have been painted. See ongoing images of construction here.
Colechester Drive Bridge, 38 percent done: All seawall complete, caps being formed, work has begun on
bridge deck done, and demolition of slope pavement continues.
County's I-95 Interchange Matanzas Woods Reclaim Water, 25 percent done: Contractor has installed approximately 1,000 ft. of reclaim water main total installed 5,000 ft. to date.
Palm Harbor Parkway Roadway Extension, 6 percent done: The stormwater pipe installation at the intersection of Old Kings Road and Matanzas Parkway has started.
North Old Kings Road Extension to Matanzas Woods Parkway, 12 percent done: Site clearing continues at 85 percent.
Island Walk Shopping Center Phase 1, 92 percent done: The water line to Building G has been installed and has passed pressure testing.
Shops at Pine Lakes Convenience Store, 96 percent done: Pump station start-up and testing completed.
Old Kings Road Force Main – Master Pump Station, 22 percent done: Jack and Bore casing has been placed under Old Kings Road at south entrance to spray field. The 16″ Force main piping installation has started.
Grand Haven Sales Center on Colbert Lane, 35 percent done: Water and Sewer services have been installed on site.

Palm Coast Residential and Commercial Permits Issued Last Week:

Road and Interstate Construction: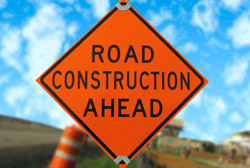 Palm Coast:
Flagler County Road 302 is Closed to all but local traffic as repaving began on June 7 and the roadway will be closed to all but local traffic. Others will be required to detour around County Road 302 using State Road 100. The roadway will be closed for 90 days, or until early September.
Palm Coast's Colechester Lane bridge to be closed July 7 through Sept. 4:  A detour will be established taking travelers over the Colorado Drive bridge instead. Signs will be posted directing motorists to the Colorado Drive bridge. The City of Palm Coast strives for safe construction zones. The City asks for the cooperation and patience of residents as this important bridge improvement project is completed. For more information, contact Palm Coast Customer Service at 386-986-2360.
Volusia: I-4 Widening from SR 44 to east of I-95, Monday and Friday, 7:00 a.m. – 5:00 p.m., Eastbound/Westbound shoulder closing. Sunday through Thursday, Eastbound and Westbound lane closures as needed from 8 p.m. to 6 a.m. Thursday, 9:00 p.m. – 5:30 a.m. EB road closure between Canal St./SR 44 and I-95 with detour at US 92 exit ramp.Motorists should be aware of traffic shifts near Canal St./SR 44.

Comment of the Day (From the Comment Section):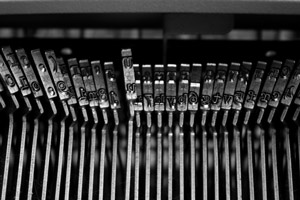 Jack D. Howell in "God's Authority Has No Place in Civil Government": "I respect Kim Davis's religious beliefs. However, she took a political office and must uphold the law. Davis has made her position clear so she belongs in jail as a result of her actions and contempt. I strongly believe that the governor needs to remove her from office. Letting her resign is the easy way out." Reply to Jack D. Howell here.

Ricardo Muti Conducts the Overture to Donizetti's Don Pasquale, at La Scala, in 1994