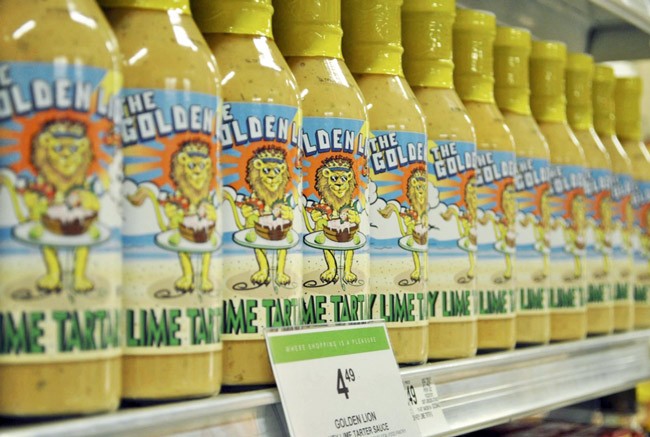 Today's weather: afternoon thunderstorms, high 87, low 71. Details here.
Today's fire danger is Low. Flagler County's Drought Index is at 527
The weather in Sur, : high 93, low 82. Details.
The OED's Word of the Day: plum, v.
The Live Community Calendar
Today's jail bookings.
Today's Briefing: Quick Links

Note: all government meetings noticed below are free and open to the public unless otherwise indicated.
The Public Safety Coordinating Council meeting scheduled for this morning at 8:45 a.m. has been cancelled.
Flagler Technical Institute/Adult Education's graduation ceremony is tonight at 7 p.m, at the Flagler Auditorium.
The Elks Lodge of Palm Coast hosts the bicycle riders of the "Brotherhood Ride" as they complete the 6th leg of their nine-day bicycle ride across Florida. This year the Brotherhood Riders will be riding in honor of 10 Fallen Florida First Responders (Police, Fire, EMS). The ride is held each year to raise awareness and to support the families of these heroes. The Palm Coast Elks will be providing sleeping quarters and meals for the 40-some riders, all of whom are active or retired police and fire fighters. The Elks along with other local organization and local political leaders will be present to welcome the rider at 4:30 pm at 53 Old Kings Road North in Palm Coast. For further information please contact Palm Coast Elks at [email protected] or Brotherhood Ride at http://www.brotherhoodride.com/
Public Comment Note: Flagler Technical Institute is in the process of reaffirmation of accreditation with the Commisssion of The Council on Occupational Education. The COE team site visit is scheduled for December 1 through 4, 2015. Persons wishing to make comments should write to: Executive Director, Commission of the Council on Occupational Education, 7840 Roswell Road, Bldg. 300, Suite 325, Atlanta, GA 30350, or submit their comments via the Council web site (www.council.org).
Closure note: Palm Coast Parkway at I-95: From 9 p.m. Wednesday through 7 a.m. Thursday, motorists and other travelers should expect eastbound and westbound lane closures along Palm Coast Parkway on the I-95 overpass between the I-95 southbound on ramp and the I-95 northbound exit ramp. A lane will remain open eastbound and westbound. These lane closures are required for the contractor to perform barrier wall operations.
Closure note: Matanzas Parkway Bridge at I-95 is closed for the I-95 interchange project and will remain closed until Aug. 9. Detour will be via Old Kings Road. Details here.

16 Matanzas High Seniors Still Awaiting Diplomas Because of Company's Late Exam Scores: It's partly the fault of Prearson, the contractor with a perennial history of turning in its test results late, but also an indication of students who delayed until senior year taking classes most of their classmates take in 10th or 11th grade. The test results may be in later this month, but that's not certain.
Florida Park Drive doesn't have unusual traffic flows, but the city may study the matter further after a public hearing on the road's perceived issues next week. The Palm Coast City Council discussed the issue Tuesday. The News-Journal and Channel 13 reported on it. We'll have our story later today.
The News-Journal's press-room employees file charges against their new owner, citing unfair labor practices. The charges, filed at the National Labor Relations Board, are filed as employees and management are negotiating the collective bargaining agreement the new company says it does not recognize.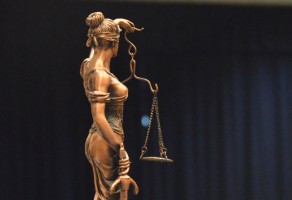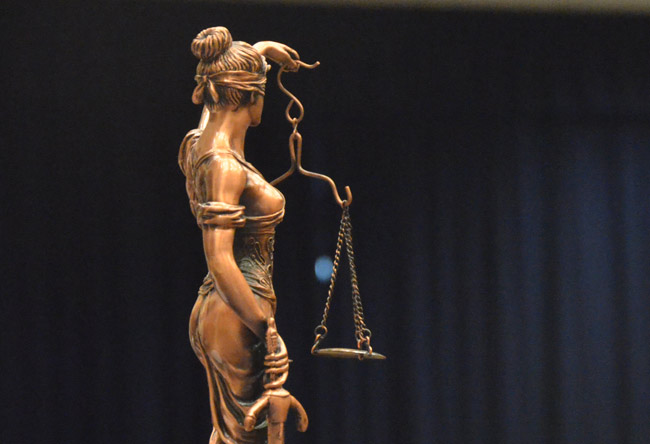 Circuit Judge J. David Walsh is in status and treatment hearings in the morning in cases that are usually sealed from the public. (8:30 a.m., Courtroom 401.) A hearing officer is conducting child support hearings in Courtroom 101 starting at 8:45 a.m. Judge Michael Orfinger's originally scheduled trial for today was cancelled.
A foreclosure sale is scheduled for 11 a.m. in the civil department lobby at the courthouse.

Note: Most proceedings below can be followed live on the Florida Channel.

Abortion: Gov. Rick Scott faces a deadline today for taking action on dozens of bills passed during this spring's regular legislative session, including a measure (HB 633) that would require a 24-hour waiting period before women could have abortions.
The Senate is expected to hold a floor session at 11 a.m.
The Florida Commission on Offender Review will consider numerous parole cases involving crimes committed in the 1970s and 1980s. (9 a.m.)
All Aboard Florida: The Florida Development Finance Corporation will meet to discuss proposed bond financing for the All Aboard Florida rail project, which is planned to provide passenger-rail service from Miami to Orlando. (3 p.m., DoubleTree by Hilton, 60 South Ivanhoe Blvd., Orlando.)

More troops for Iraq: The Obama administration today announces sending 500 more troops, ostensibly to train Iraqi soldiers in the face of more recent ISIS gains.
Putin and Pope Francis meet at the Vatican.
The Los Angeles City Council today votes on an ordinance that would raise the minimum wage to $15 an hour. It's the final vote.

Women's World Cup: Today it's Germany v. Norway (4 p.m., FoxSports1), China v. Holland (6 p.m. FoxSports2), Ivory Coast v. Thailand (7 p.m. FoxSports1) and Canada v. New Zealand (9 p.m. FoxSports1).
Friendly match: Germany v. USA, 2:45 p.m., FoxSports1. Team USA, led by German coach Jurgen Klinsmann, play in Cologne, following last Friday's incredible US win over Holland, 4-3.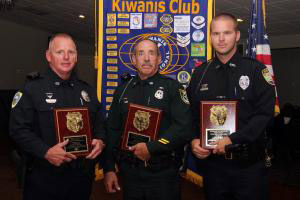 Flagler-Palm Coast Kiwanis Recognizes Local Law Enforcement: Members of the Flagler-Palm Coast Kiwanis Club awarded four local law enforcement officers with the "Law Enforcement Officer of the Year" award at a luncheon Wednesday, June 3 in Palm Coast. The officers were nominated by their respective agencies and selected by the Kiwanis organization for their outstanding and dedicated service to the community. "For the past nine years, our Flagler-Palm Coast Kiwanis Club has held an annual Law Enforcement luncheon for this purpose and has presented one of these awards to an officer or deputy from each of the three local law enforcement agencies. Flagler Beach Police Department, Bunnell Police Department and the Flagler County Sheriff's Office," said Kiwanis Awards Chairman Frank Consentino. The 2015 recipients included Deputy Frank Barbagallo with the Flagler County Sheriff's Office (FCSO) , Officer Shane Tully and Officer Shane Groth with the Bunnell Police Department and Officer Johnny Bingham from the Flagler Beach Police Department. "We are honored to be recognized by our Flagler-Palm Coast Kiwanis Club and appreciate the opportunity to introduce Deputy Barbagallo to members of our community. Frank has done a great job for the FCSO and our community," said Sheriff Jim Manfre.
Golden Lion's Flagler Sauce Expands, Now Available in 383 Publix Supermarkets and Making a Difference to Hungry Central Floridians with Each Sale: Christopher Marlow, co-owner of Golden Lion Café, announced that the Golden Lion's Key Lime Tartar Sauce has expanded distribution and is now available in nearly 400 Publix Supermarket's. The sauce can be found in Publix Supermarket's from Tampa to Jacksonville, Florida, all the way to Gulf Shores, Alabama, and Southern Georgia. "Those that are familiar with our company's mission know that we donate fifty percent of the profits from the sale of our Key Lime Tarter Sauce to hungry families in Florida," said co-owner Christopher Marlow. "With the expansion of our distribution also comes a partnership with the Second Harvest Food Bank of Central Florida to further our mission." As well as Second Harvest Food Bank and other organizations that help feed the needy, the company also makes monetary donations to HUM (Halifax Urban Ministries) in Volusia County, who work with children and families that benefit from the sales. They have also partnered with Bette Rountree, the Executive Director of the Flagler County Resource Center, and President of Church Women United in Bunnell, the second busiest food pantry in Flagler County. The giving doesn't stop there. For every 10 'likes' on the company's Facebook page (https://www.facebook.com/keylimetartarsauce), they donate one dollar to feed the hungry. Second Harvest Food Bank can turn that one dollar into four meals for those in need. Second Harvest Food Bank of Central Florida is a private, nonprofit organization that collects and distributes donated food to more than 550 nonprofit partner agencies in six Central Florida Counties: Brevard, Lake, Orange, Osceola, Seminole and Volusia. "We are so pleased that the Key Lime Tartar Sauce sales continue to grow and prosper," said Marlow. "Customers love the flavor, the bottling, and the idea of supporting local business, and most certainly feel good about helping others in need in their own counties." The Golden Lion Café is located at 501 North Oceanshore Blvd, in Flagler Beach, FL and can be reached at 386-439-3004. The Key Lime Tartar Sauce can be purchased online as well as Publix Supermarkets at http://www.goldenlioncafe.us.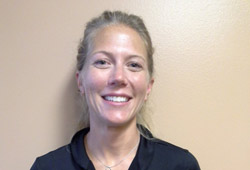 Palm Coast Physical Therapy Center Offering Free Seminar and Introducing New Physical Therapist: Palm Coast Physical Therapy Center continues their Preserve and Conserve series with a free seminar on the causes and treatments of lymphedema. They will also introduce their new physical therapist Candy Runnoe. The seminar will be held from noon to 1 p.m. on June 25 at their Palm Coast location. "Candy received her certification in lymphedema therapy in 2007 from The Norton School of Lymphatic Therapy, and has been a Lymphology Association of North America (LANA) member since 2008," stated Em Dinopol, owner of Palm Coast Physical Therapy Center. "This seminar will cover what lymphedema is and educate attendees on the causes and treatments." Seating is limited, so those interested in attending should call 386-447-7824 to reserve their seat. Candy is from Wisconsin and graduated from the University of Wisconsin in Madison, WI. She has 14 years of experience as a Physical Therapist and has worked in a number of different settings including hospitals, sub-acute rehabilitation, home health and outpatient. She has experience treating neurologic and orthopedic impairments in the geriatric population. She received her certification in lymphedema therapy in 2007 from The Norton School of Lymphatic Therapy and has been a Lymphology Association of North America (LANA) member since 2008. She brings her specialty of lymphedema into the clinic. Lymphedema is a collection of fluid that causes swelling in the arms and legs. The seminar presented will include; Introduction of Candy, what lymphedema is, the causes and treatments of lymphedema, explanation of complete decongestive therapy (CDT), and goals of treatment. Palm Coast Physical Therapy Center is a privately owned physical therapy clinic that has proudly served the community since 2001, while providing a compassionate and trusting environment for anyone in need of physical therapy. Their mission is to enhance the overall health and quality of life for each patient by treating them with high quality, personalized physical therapy. They have done this while also establishing a solid and trusting relationship with their referring physicians, ensuring that they stay informed on the patients' progress. Palm Coast Physical Therapy Center treats a variety of issues including but not limited to neuropathy, pelvic floor muscle weakness, Parkinson's disease, arthritis, whiplash, headaches, athletic injuries, MVA (motor vehicle accidents), chronic neck and back pain, repetitive strain, overuse injuries, as well as Postural Dysfunction, Diabetic Neuropathy, balance impairments, Plantar Fasciitis, pre and post-operative care, incontinence, and generalized strengthening. They recently added massage therapy services as well. They encourage patients not to set limits on what they can do and to schedule an appointment to get evaluated. They are located at 84 Pinnacles Dr., Building A. They can be reached via phone at 386-447-7824, or online at http://www.palmcoastptc.com or https://www.facebook.com/PalmCoastPhysicalTherapyCenter.
Summer Basketball Skill Development Camp at Flagler Palm Coast High School Gymnasium: The program is set for Monday through Friday, June 22 – July 24, with High School Players Clinics Monday/Wednesday/Friday noon to 3 p.m., Elementary and Middle School Players Tuesday/Thursday/Friday, noon to 3 p.m. The cost is $150 for the entire camp, including 15 sessions and a camp shirt. Registration is at FPC, Building 100, on June 13, from 10 a.m. to 1 p.m. For more information, Coach Michael Steward, (386) 473-2372.

Palm Coast Construction and Development Progress Reports: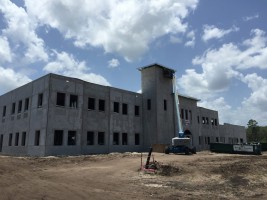 The following is an update of ongoing construction and development projects in Palm Coast, through June 5:
Island Walk Shopping Center (Former Palm Harbor Shopping Center), 80 percent done: A 3rd Grease Interceptor has been installed behind the new buildings on the west end of the project. Three sewer wyes have been installed to serve the Grease Interceptors.
Palm Coast Parkway Six-Laning is 77 percent done: Widening on the north side of the parkway continues. Landscape irrigation work continues. Contractor dug up road at night on 5/28/15 to locate obstacles and clear the path for the 12″ water tie from Cypress Point Pkwy into the new 16″ water main on Boulder Rock Drive. The new 16″ coming from the west to Old Kings Rd is being prepared for tie in of the 12″ direct bury crossing of Old Kings
road to the median of Wendy's, some of this work will be done at night.
Royal Palms Parkway Improvements, 97 percent done: Substantial Completion walkthrough 6-3.Rymfire intersection raised median 95%.
Holland Park, 18 percent done: Rough grading of site.
Palm Coast City Hall at Town Center, 51 percent done: Installation of drywall of interior walls, mechanical duct work installation, electrical conduit rough-in and fire sprinkler piping continues. Installation of exterior windows and exterior wall trim continues. Grading and layout for parking area has begun. See ongoing images of construction here.
Shops at Pine Lakes Convenience Store, 65 percent done: The package Pump Station has been set and plumbing continues. Contractor has installed the Force main into the existing manhole on Wynnfield Drive. The road lane closure for the manhole core to install the force main was completed
and the road has been repaired.
Walmart Addition, 30 percent done: Construction of new addition continues.

When Bail Is Out of Defendant's Reach, Other Costs Mount: "Defense lawyers, scholars and even some judges say the high bail amounts set for some Baltimore protesters highlight a much broader problem with the nation's money-based bail system. They say that system routinely punishes poor defendants before they get their day in court, often keeping them incarcerated for longer than if they had been convicted right away. […] Though money bail is firmly entrenched in the vast majority of jurisdictions, the practice is coming under new scrutiny in the face of recent research that questions its effectiveness, rising concerns about racial and income disparities in local courts, and a bipartisan effort to reduce the reliance on incarceration nationwide. Colorado and New Jersey recently voted to revamp their bail systems, while in New Mexico last November, the State Supreme Court struck down a high bail it said had been set for the sole purpose of detaining the defendant. This year, the Department of Justice weighed in on a civil rights lawsuit challenging bail amounts based on solely on the charge, calling them unconstitutional. In several states, including Connecticut, New York and Arizona, chief justices or politicians are calling for overhauls of the bail system. The money bail system is supposed to curb the risk of flight by requiring defendants to post bond in exchange for freedom before trial. But critics say the system allows defendants with money to go free even if they are dangerous, while keeping low-risk poor people in jail unnecessarily and at great cost to taxpayers. For those who cannot afford to post bail, even a short stay in jail can quickly unravel lives and families. Criminal defendants are overwhelmingly poor, many living paycheck to paycheck, and detention can cause job losses and evictions. Parents can lose custody of their children and may have a difficult time regaining it, even when cases are ultimately dropped. And people in jail who are not guilty routinely accept plea deals simply to gain their freedom, leaving them with permanent criminal records. The United States leads the world in the number of pretrial detainees, according to a report by the National Institute of Corrections, an agency of the Department of Justice. An estimated half a million people are in the country's jails on any given day because they cannot make bail. And even bail amounts much lower than those routinely seen in Baltimore can be prohibitive." From The Times.
Georgia woman faces murder charge for taking pill that allegedly killed fetus: "Officials charged Kenlissia Jones of Albany, Georgia, with malice murder and possession of a dangerous drug, according to local news reports. She was arrested on Saturday night after giving birth to the fetus in a car on the way to the hospital and taken to nearby Dougherty County jail, where she is being held without bond. Pro-choice advocates said there was no abortion clinic nearby and that initial reports of the young woman's arrest were "deeply disturbing" in the wake of so-called "feticide" laws sweeping the US. WALB-TV reported that Jones took a Cytotec pill, which she had purchased online from Canada. Jones's neighbor drove her to the hospital, but she gave birth to the fetus before they arrived. Officials said the fetus died at the hospital about half an hour after she gave birth. Dougherty County district attorney Greg Edwards reportedly said the case is likely to be presented to a grand jury, and that prosecutors needed time to explore their options under state and federal law." From The Guardian.
The 2015 French Open Grunts Set to Music:

Road and Interstate Construction: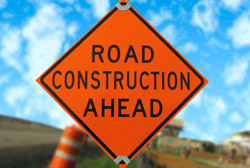 Palm Coast:
Palm Coast Parkway at I-95 Closed: From 9 p.m. Wednesday, June 10 through 7 a.m. Thursday, June 11, motorists and other travelers should expect eastbound and westbound lane closures along Palm Coast Parkway on the I-95 overpass between the I-95 southbound on ramp and the I-95 northbound exit ramp. A lane will remain open eastbound and westbound. These lane closures are required for the contractor to perform barrier wall operations.
Matanzas Woods Parkway closed: Matanzas Woods Parkway is closed until early August for construction of the Interstate 95 interchange. The portion of Matanzas Woods Parkway that spans I-95 will be reconstructed to accommodate four single-lane ramps for on and off access to the interstate. Other improvements include the widening of the interstate to accommodate new acceleration and deceleration lanes, wet detention ponds adjacent to the roadway, sidewalks, lighting, overhead signs and landscaping. Project details are available and regularly updated at http://www.matanzas95interchange.com. The detour map is available here.
Lane closure for Palm Coast Parkway June 8-12: The lane closures along Palm Coast Parkway and Boulder Rock Drive are set for 8 p.m. Monday, June 8, to 7 a.m. Friday, June 12. The northbound thru lane on Boulder Rock Drive from Palm Coast Parkway will be closed and traffic will be shifted into the southbound lane of Boulder Rock Drive. Additionally there will be only one left turn lane open from Palm Coast Parkway eastbound onto Boulder Rock Drive. A uniformed law enforcement officer will be on-site to direct traffic into the southbound lane on to Boulder Rock Drive. The existing two left turn lanes from Boulder Rock Drive will modified to allow one thru lane and one left turn lane. Motorists are encouraged to watch for flaggers and work zone signs. The lane closure is required in order for the contractor to install a water main across Boulder Rock Drive.
Palm Coast Parkway between Cypress Point Parkway and Florida Park Drive. IMPACTS: Lane shifts and closures will occur and this may cause traffic congestion on this already busy roadway. Most construction work will occur between 9 p.m. and 7 a.m. though weather and unforeseen issues may adjust the schedules. This project will be complete by December 2015."
Volusia: I-4 Widening from SR 44 to east of I-95, Monday and Friday, 7:00 a.m. – 5:00 p.m., Eastbound/Westbound shoulder closing. Sunday through Thursday, Eastbound and Westbound lane closures as needed from 8 p.m. to 6 a.m. Thursday, 9:00 p.m. – 5:30 a.m. EB road closure between Canal St./SR 44 and I-95 with detour at US 92 exit ramp.Motorists should be aware of traffic shifts near Canal St./SR 44.
County Road 304 Project Map and Description

June 11, Eau Gallie River dredging project: The St. Johns River Water Management District will host a meeting in Melbourne to provide the public with an update on the status of the Eau Gallie River dredging project. The 6 p.m. meeting will be held at Melbourne City Hall, 900 E. Strawbridge Ave., Melbourne. The District, in coordination with the city of Melbourne, plans to remove at least 625,000 cubic yards (about 41,000 dump truck loads) of muck soils from the main stem of the 3.9-mile-long Eau Gallie River, as well as the southern branch of the river known as Elbow Creek. Dredging is expected to improve navigation and water quality. Construction of a dredge material management area — a location to deposit and dewater dredged materials — will begin later this year and is expected to be completed by spring 2016. Dredging is scheduled to begin immediately after construction of the containment area and will be completed by the end of 2017. Officials with the District, the city of Melbourne and Taylor Engineering will present information on dredging plans and project scheduling. Additional project partners are Brevard County, Florida Inland Navigation District and the Florida Department of Environmental Protection.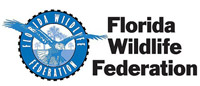 June 13: At the Florida Wildlife Federation's 78th Annual Conservation Awards Banquet is to be held at the St. Augustine Rod & Gun Club. Twelve outstanding Florida conservationists will be recognized for their conservation achievements. The Federation's annual selection of conservation award winners is one of the oldest in the state. Award winners are chosen from nominations made to the Federation's board of directors based on their accomplishments on behalf of Florida's fish, wildlife and native habitats. Florida Wildlife Federation is a statewide non-profit organization founded in 1936 to promote the conservation and ethical enjoyment of Florida's natural resources. The Federation is the exclusive Florida affiliate of National Wildlife Federation. The following individuals and groups will receive wildlife statuettes or etched glass plaques to commemorate the occasion:
Conservationist of the Year: Charles Pattison, Tallahassee; Marine Conservationist of the Year: Quinton White, Jacksonville; Wildlife Conservationist of the Year: Frank Mazzotti, Fort Lauderdale; Forest Conservationist of the Year: Ed Montgomery, Fernandina Beach; Land Conservationist of the Year: Robert Christianson, Gainesville; Public Lands Conservationist: James Burnett, US FWS, Tallahassee; Conservation Educator of the Year: Maia McGuire, St. Augustine;Conservation Organization of the Year: Putnam Blueways & Trails Citizen Support Organization, Palatka; Law Enforcement Officer of the Year: Major Paul Ouellette, FWC, Retired, Lynn Haven; Francis S. Taylor Outdoorsman of the Year: Robert E "Bob" Taylor, Lake Hamilton;2015 Living Green Award: Sarah Boren, US Green Building Council, Atlantic Beach; FWF Conservation Hall of Fame: David J. White, Esq., St. Petersburg. Please contact Diane Hines at [email protected] or Danny Gwynn-Shapiro at [email protected] for photographs of the Award Winners after the June 13th ceremony.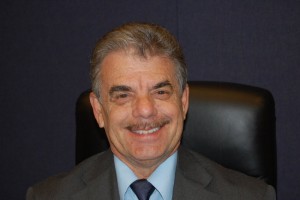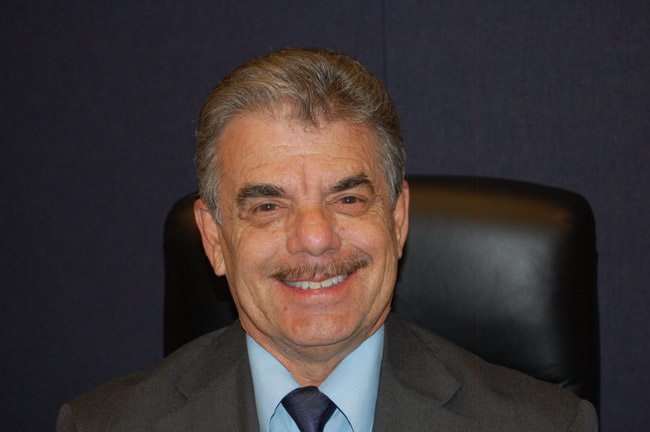 June 14: Flagler County Democrats Honor George Hanns: Join us on Flag Day from 2 to 5 p.m. at Hijackers Restaurant to recognize the 25 years of service Flagler County Commissioner George Hanns has provided to Flagler County. Children are welcome to come and play in the sand box. There's no cover, but you have to pay for your food and drink. Hijackers is at 202 Airport Road at the Flagler County Airport.
June 17: "The Art of Selling", a business seminar, will be offered by the Palm Coast Business Assistance Center from 6-8 p.m. Wednesday, June 17. Registration is now under way. The seminar will be held at City of Palm Coast offices, 160 Cypress Point Pkwy., Suite B106. A $10 early-bird, reduced registration fee is available now through May 31. From June 1 to 17, the registration cost is $15. For enrollment information, contact the Palm Coast BAC at 386-986-2499 or log onto www.PalmCoastBAC.com. Seminar Topics will include: The 7 steps of the sales process, how to improve the odds of making quota, preparation approach and discovery, and so on. The seminar will be taught by Ray Peter, Area Manager of the Florida Small Business Development Center. The Palm Coast BAC is a partnership between the City and the SBDC hosted by the University of Central Florida.
June 19: Sally's Safe Haven Open House, 103 E. Moody Blvd., Bunnell.

Free Breakfast and Lunch for All Flagler County Children Through Seamless Summer Freeding:  The Flagler County Schools, Food & Nutrition Services Department is please to announce that free breakfast and lunch meals will be made available at no charge to all children in the community who are 18 years of age and under. Free meals will be available at the following sites from June 8th – August 14th and closed on July 3rd. Closed site means it's just for children who are attending camp through the school location. An open site means anyone can come in and have a meal. Menus available online at FlaglerSchools.Nutrislice.com.
Bunnell Elementary – Closed Site: 800 East Howe Street Bunnell, Breakfast from 8:30 a.m. to 9:30 a.m., Lunch from  11 a.m. to 12:30 p.m. 
Imagine School – Open Site:  775 Town Center Blvd Palm Coast,  Breakfast from 9 to 9:30 a.m., lunch 12:30 p.m. 
Versie Lee Mitchell Community Center – Open Site: 405 E Drain Street,  Bunnell, Breakfast, 8:45 a.m. to 9:15 a.m., Lunch, 12:30 p.m.
Wadsworth Elementary School – Open Site: 4550 Belle Terre Parkway Palm Coast, Breakfast, 8 a.m to 9:45 a.m. , Lunch, 11 a.m. to 12:30 p.m.
Reverse Church – Open Site: 4601 East Moody Blvd. Bunnell, Breakfast, 8:30 to 9:30 a.m., Lunch, 11:30 a.m. to 12:30 p.m.
For more information call or email Amy Holstein, Food Service S Specialist for Flagler County Schools, 386-437-7526 x1305 or by email, [email protected]
June 23: The Estate Planning Council of the Fun Coast Host 'Understanding Hospice Care in Our Community' Event: The event will be held at the Holiday Inn Express, LPGA Daytona Beach, located at 137 Automall Circle, Daytona Beach from 8 to 10 a.m. The event will host a panel with representatives from all five local hospice care providers who will educate attendees on what Hospice is, the services offered, when a client would qualify for hospice, how the referral system works with hospice, and what insurance/Medicare/Medicaid covers (and doesn't cover). Attorney Scott Selis, President of the Estate Planning Council of the Fun Coast, will be the moderator and panel participants from Florida Hospital Hospice Care, Haven Hospice, Gentiva Hospice, Halifax Health Hospice, and VITAS Healthcare will participate. The panelist will give a brief summary of the services and programs they offer above and beyond the standard level of care, and how they work with families and patients. Guests are welcome, attendees do not need to be EPCFC members. Attendees who RSVP are invited to submit questions that will be asked to each panel member. If time permits there will also be a question and answer session. Cost is $20, payable at the door. Those interested in attending are asked to RSVP by calling Kimberly Selis at 386-445-8900, extension 22, or emailing her at [email protected]. The Estate Planning Council of the Fun Coast is an interdisciplinary organization for professionals involved in estate planning. They strive to foster understanding of the proper relationship between the functions of the life underwriter, trust officer, attorney, accountant, financial planner, and any other party or parties having to do with estate planning, and to encourage co-operation of persons acting under those disciplines. The president is Scott Selis and they can be reached at 386-453-5934. For more information, visit http://www.epcfuncoast.org.
June 24, Veterans Pancake Breakfast: Meet with fellow Veterans and chat over breakfast, Wednesday, June 24, from 8:30 a.m. to 10 a.m. at Princeton Village, 100 Magnolia Trace Way, Palm Coast. To confirm your attendance or for more information call Laura Zublionis 386-206-9730.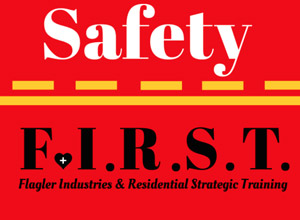 June 27: Safety F.I.R.S.T. and Playing It Safe! Expo Set for June 27th in Palm Coast: The fourth annual Hurricane Expo has been renamed the Safety F.I.R.S.T. & Playing It Safe! Expo, and is scheduled for June 27th in Palm Coast. "This expo will cover all aspects of personal safety including information for seniors and children, as well as fire, wind and flood preparedness vendors, educational classes, information and demonstrations," said event organizer Julia Fuentes. "This is a great opportunity to educate community members, young and old, about injury prevention." The event will take place at the Legacy Academy located at 515 Palm Coast Pkwy, SW, in Palm Coast, FL on June 27th from 10:00am to 4:00pm. Admission is free and free hot dogs will be served to children under 12 years old. The event is accepting sponsorships and vendors of all types. Exhibitors will have the opportunity to educate residents on what type of services they offer and encourage attendees to buy local during an emergency. Expo partners include Flagler Parent Magazine, Serendipity Living LLC, and My Safe and Sound Home Inc. The event is endorsed by the EOC and local municipalities. There will be family fun activities including face painting, bounce houses, balloon art, a pet zone, a bike and helmet check and more. A range of topics appealing to all age groups will be offered, such as fire safety, home safety, wind mitigation, elderly fall prevention, child passenger safety, correct CPR methods, pet preparedness and everyday personal safety. Parents can learn about poison prevention, childproofing your home, how to prepare for their families for any disaster situation. Educational classes will be hosted by The Flagler County Emergency Center, Palm Coast, Bunnell, and Flagler Beach Cities, the Homebuilders Association, My Safe & Sound Home Inc./Safety-Pulse and private sector community providers. A drive thru car seat safety checks will be available from the City of Palm Coast Fire Department. Visitors will be able to build their own first-aid kit; learn water safety; tour fire trucks; watch demonstrations conducted by the Flagler County Sheriff's Department, Florida Hospital Decontamination Team; Flagler County Emergency Management and the Division of Forestry's Smokey Bear. Kids can experience the City Of Palm Coast's fire safety house. Classroom sponsorships to presenting sponsorships are available and details can be found at http://www.prepfirst.org, or by calling 904-377-4037.
Flagler Chamber Seeks Applicants for Leadership Flagler's 23rd Class: The Flagler County Chamber of Commerce is currently accepting applications for Leadership Flagler, a program that nurtures and engages the leadership skills of potential and current community leaders. Now in its 23rd year, the three-month program provides insight about Flagler County's operations, attributes, issues and opportunities, while inspiring participants to take active roles as stewards of and advocates for positive change within the community. Ten to 15 candidates representing Flagler County's diverse professional community are selected to participate each year. An alumni council of Leadership Flagler graduates oversees the program, selects participants and develops curriculum. Starting in late August, classes meet Wednesday mornings from 8:30 a.m. until noon with sessions on business, government, health and human services, art and culture, education, agriculture and growth management. Class members are expected to comply with the program's attendance policy, and to complete a group community service project prior to graduation. Past Leadership Flagler Classes have supported literacy programs like the Dolly Parton Imagination Library of Flagler County and Josh Crews Writing Project, and Youth Leadership Flagler, a program created by Leadership Flagler 20 now in its third year of inspiring future leaders at the high school level. As a special incentive this year, the Chamber is offering an early bird tuition rate of $350 before July 31 for current members and $500 for future members. These rates will increase by $100 for participants that sign up after July 31. If you are an aspiring leader, don't miss this once a year opportunity! Simply complete the application for Leadership Flagler 23 and return it to the Chamber before the deadline Friday, July 31. Leadership Flagler is one of nearly 700 programs nationwide devoted to shaping high-profile community leaders. Since its start in 1993, Leadership Flagler has graduated more than 230 professionals. For more information, call Rebecca DeLorenzo or Gretchen Smith at 386.437.0106.
Leadership Flagler Application, Class of 2015

Swimming lessons and lifeguard classes available at Frieda Zamba Swimming Pool: The summer swimming season is under way – and it's so important in Florida for every member of the family to learn to swim. The City of Palm Coast offers a full lineup of swimming lessons at Frieda Zamba Swimming Pool, 339 Parkview Drive. All classes are taught under the supervision of a Red Cross-certified swim instructor. In addition, the City is offering an American Red Cross Lifeguard class at the City pool from Saturday through Tuesday, June 13-16, and space is still available in the class. Class hours vary each day. The sessions will offer the most current training in lifeguarding, first aid, CPR for the professional rescuer, and AED (automated external defibrillator) for youths, ages 15 and older. Fees are $160. For more info, call 386-986-4741 or register online: www.palmcoastgov.com/register. For swimming lessons, registration is now open, and the City is offering $5 off one session of lessons if registration is completed online at: www.palmcoastgov.com/register. Use the code SWIM15 to receive the discount. (Prices for each session shown below.) Class size is limited, so register soon. The first two sessions are under way, with three sessions still available. Learn to Swim swimming lessons are available for all ages and levels. A Learn to Swim program flier with a full description of each class is available at: www.palmcoastgov.com/pool. The schedule of classes that still have openings is as follows:
Session 3 – Monday through Thursday*, June 15-25
Parent and Child 5:30-6 p.m. $30
Learn to Swim Level 3 6:15-7 p.m. $55
Session 4 – Monday through Thursday*, July 6-16
Water Babies* 9:30-10 a.m. (*Monday-Wednesday) $30
Parent and Child 9:30-10 a.m. $30
Learn to Swim Level 1 10-10:30 a.m. $45
Learn to Swim Level 2 10:30-11 a.m. $45
Learn to Swim Level 3 11:15 a.m.-Noon $55
Session 5 – Monday through Thursday*, July 20-30
Water Babies* 9:30-10 a.m. (*Monday-Wednesday) $30
Parent and Child 9:30-10 a.m. $30
Learn to Swim Level 1 10-10:30 a.m. $45
Learn to Swim Level 2 10:30-11 a.m. $45
Learn to Swim Level 3 10:30-11:15 a.m. $55
Private lessons are also available, with instruction tailored to the skill level of the participant, from beginner to advanced level. Semi-private lessons are available for two students of similar skill level per instructor. Those lessons are arranged by appointment only. The fees are: $25 for a private 30-minute lesson and $20 per student for a semi-private 30-minute lesson. For more information, call the pool at 386-986-4741.
Registration opens for 2015 Palm Coast & the Flagler Beaches Senior Games: Active older adults can now sign up for the second annual Palm Coast & the Flagler Beaches Senior Games – offering competition in 14 sports. The Senior Games, presented by Florida Hospital Flagler Health Partners, Orthopedic & Sports Medicine, will be held Sept. 12 to 19. The Seniors Games are open to men and women ages 50 and up. Registration is $15 and includes a T-shirt and participation in one sports event; participation in each additional sports event is $5. Competition is offered in eight different age categories. "The tradition of the Senior Games is to offer fun, fellowship, fitness and competition, and that is a perfect match for Palm Coast and our surrounding community with our area's emphasis on active lifestyle and recreation," said Palm Coast Director of Parks & Recreation Luanne Santangelo. "Please join us in making our second annual Palm Coast & the Flagler Beaches Senior Games even bigger and better than last year's." To register, visit www.palmcoastgov.com/seniorgames for the registration form. Mail the form with payment to Palm Coast Parks & Recreation, attn.: Senior Games Coordinator Ginger Parnell, 305 Palm Coast Parkway NE, Palm Coast, FL 32137. Or drop it off Monday through Friday, 8 a.m. to 5 p.m., at the Palm Coast Community Center, 305 Palm Coast Parkway NE, or email it to [email protected]. Checks should be payable to: City of Palm Coast. Eleven of the 14 sports being offered in the local Senior Games this year are sanctioned by the Florida Sports Foundation, with the Palm Coast & the Flagler Beaches Senior Games serving as a qualifier for the Florida Senior Games State Championships.
This year's Palm Coast & the Flagler Beaches Senior Games sanctioned events are:
· Archery: Sept. 19; at Indian Trails Middle School fields, 5505 Belle Terre Pkwy., Palm Coast
· 5K Road Race: Sept. 12; at the Palm Coast Community Center, 305 Palm Coast Pkwy. NE, Palm Coast
· Basketball: Date to be announced; at Flagler Palm Coast High School 5500 E. State Road 100, Palm Coast
· Horseshoes: Sept. 16; at Old Dixie Community Park on North Old Dixie Highway, Bunnell
· Softball: Sept. 12-19; at Flagler County Ball Fields, 2298 Sawgrass Road, Bunnell
· Pickleball: Sept. 17; at Belle Terre Park Tennis Center, 339 Parkview Drive, Palm Coast
· Tennis: Sept. 14-15; at Palm Coast Tennis Center, 1290 Belle Terre Pkwy., Palm Coast
· Table Tennis: Date to be announced; at Flagler Palm Coast High School, 5500 E. State Road 100, Palm Coast
· Indoor Volleyball: Date to be announced; at Flagler Palm Coast High School, 5500 E. State Road 100, Palm Coast
· Golf: Sept. 16; at Palm Harbor Golf Club, at 20 Palm Harbor Drive, Palm Coast
· Cycling: Sept. 13; at Wadsworth Park, 101-145 Connecticut Ave., Flagler Beach
Additional, non-sanctioned events in the competition include:
· Ballroom Dancing: Sept. 13; at Matanzas High School Pirate Theater, 3535 Old Kings Road North, Palm Coast (Waltz, Foxtrot, Tango, Swing, Rumba and Cha Cha)
· Powerlifting (Ages 18+): Sept. 12; at Matanzas High School Field House, 3535 Old Kings Road North, Palm Coast
· Golf Croquet: Sept. 12; at Ralph Carter Park, 1385 Rymfire Drive, Palm Coast
For more information, visit www.palmcoastgov.com/seniorgames or call Palm Coast Parks & Recreation at 386-986-2323.


Blood donations are urgently needed. Patients in our local hospitals are in need of blood transfusions, and the need for blood does not take a holiday. That's why OneBlood is asking people to donate immediately.
Big Red Bus schedule in Flagler-Palm Coast:
None provided so far this month.

Cultural Coda:
The Great Jorge Luis Borges Reads "The Art of Poetry" (Two Videos, With Subtitles)