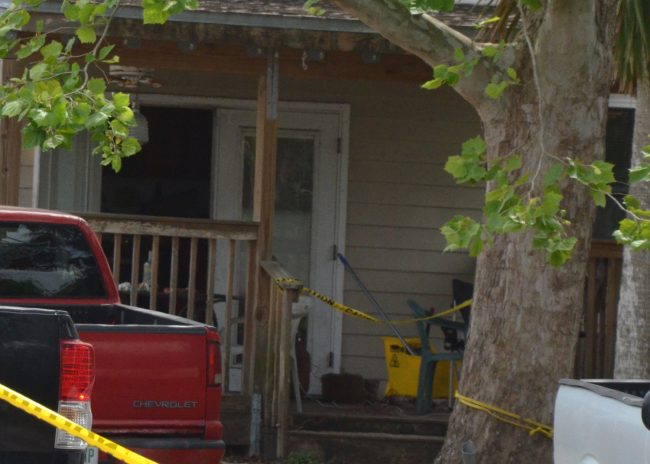 Details that emerged Monday in the Sunday morning shooting death of Lucas Gore at his South Daytona Avenue home in Flagler Beach are few but shocking: Lucas, 31, was arguing with his mother Bonnie Jeanne, 57, just past midnight. His father Bobby Gore, 74, came out from the back door with a gun, pointed it at his son's head, and shot twice, according to his mother's stark description in Bobby Gore's arrest affidavit issued this morning.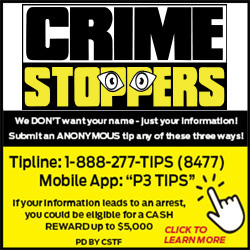 The description fit an execution-style killing of an unarmed man by another who appeared not to have been directly involved in the argument at that point, which explains why he faces a first-degree murder charge as opposed to second-degree murder or manslaughter charges that more commonly result from domestic disputes that end with a killing.
The case is being investigated by Flagler County Sheriff's detective Jorge Fuentes. According to his arrest affidavit, Lucas's brother Matthew, 33, told authorities that Bobby and Bonnie had gone to Poor Walt's, the bar several blocks north on State Road 100, at 9 p.m., and that Lucas followed but "was forced to walk." There apparently was an argument at the bar between the family members. (Poor Walt's usually has running video surveillance of its interiors and exteriors.) The trio then returned home to 1002 South Daytona Avenue, where the family has lived since the mid-1990s.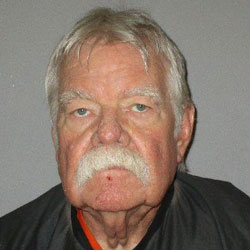 Matthew told police that he woke up at midnight to the sound of Lucas and Bonnie arguing, and that due to the argument, Matthew decided to leave the house. But when he was "in the front of the residence," as the arrest affidavit describes it (it's not clear if that meant Matthew was on the front lawn or merely nearer the front door) he heard what he described as two "claps." (A neighbor across the alleyway, from the back end of the Gore house, told a reporter Sunday morning that she heard what sounded like "a couple of shots," and thought it was firecrackers.)
Matthew, the affidavit reads, "then walked to the back of the residence and saw Lucas slumped over the table. Bonnie told Matthew to call 911 which he did. Matthew advised that Bobby was located in the bathroom at the time."
Matthew called 911 at 26 minutes after midnight Sunday morning. He told the 911 dispatcher that his father had shot his brother in the head, and that Lucas "causes a lot of problems," and that Bobby "took extreme measures" to stop it.
When a Flagler Beach Police officer arrived at the house, "she could hear a female yelling and sobbing from the rear patio," and could see a man slumped over a glass table there. He was "not moving and there appeared to be blood pooling around his feet onto the wooden deck," the arrest affidavit states. Bonnie was walking from inside the house back outside. The officer asked her where the shooter was, and saw Bobby Gore in the hallway. He was pointing to his right front pocket to indicate where the gun was (reportedly a .22-caliber handgun). The officer removed the gun and secured Gore in her patrol car.
"During Bonnie's interview," Fuentes reported in the affidavit, she said she was sitting on the back porch with Lucas, arguing. She told him that "he had to move out or he was going to be evicted." The affidavit goes on: "Bonnie [said] she was tired of the constant arguing with Lucas. Bonnie stated that during the argument, Bobby walked outside and pointed a gun at Lucas. Bonnie [said]\ that Bobby then shot Lucas in the head twice."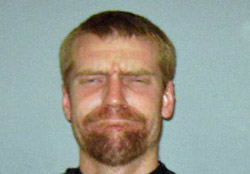 The Gore's third son, Jonathan, would show up at the house after the shooting and after law enforcement had arrived at the scene. Bonnie, Matthew and Bobby were taken to the Flagler Beach Police Department for interviews. Bobby declined to take part, invoking his right to an attorney, which stopped law enforcement from pursuing further questions. He was booked at the Flagler County jail on a first-degree murder charge by mid-morning Sunday.
The charge may yet change as the case wends its way through the court, especially if it results in a plea deal, though for Bobby Gore, it most likely won't make a difference: if he's found guilty even on a lesser charge, what prison term would result would amount to a life sentence.
Bobby Gore had no issues with the law before Sunday. The closest issues he'd had, along with Bonnie, was fighting a foreclosure two years ago and another financial issue last year. Both were dismissed. Lucas had had a couple of misdemeanors–disorderly conduct five years ago, when a judge withheld adjudication, and disorderly intoxication two years before that.