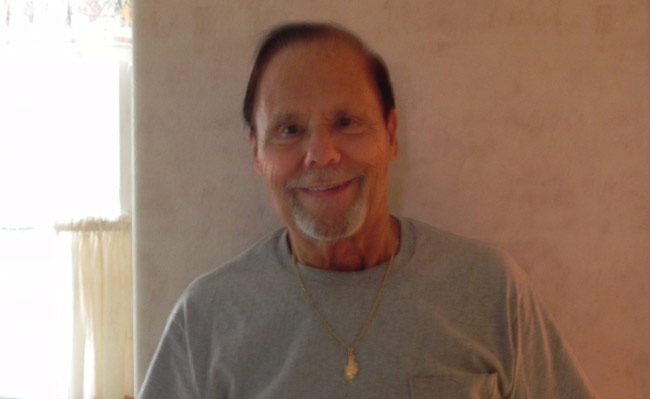 Two weeks ago Louis Mamakos's wife caught him trying to kill himself with a gun. He'd told his wife he loved her and walked into a bedroom. She walked in on him and found a gun under a pillow, and managed to talk him into handing her the firearm.
Paramedics were dispatched to the Boxwood Lane home in Palm Coast, helping Mamakos's wife secure the firearm and taking her husband to AdventHealth Palm Coast. There, Mamakos, 85, told a deputy that he'd been suffering intolerable back pain and couldn't live with it anymore.
Mamakos was Baker Acted at a mental health facility in Daytona Beach.
His wife, the sheriff's report states, " was very hesitant when asked if she would voluntarily turn over Louis's firearms for safekeeping. She advised she would think about turning them over for safekeeping until her son could retrieve them." She would have deputies meet her at the house "if she decides to turn them in when she leaves the Hospital." But she eventually turned over the gun in question.
It is also in law enforcement's authority to seize firearms for safekeeping in certain circumstances, but the legal process can be laborious.
Mamakos returned home on Jan. 18, four days after he was Baker Acted. On Monday in late morning, he shot and killed himself with a gun, the sheriff's office reports.
Mamakos was still breathing when deputies arrived, but he died soon afterward. Fire County Fire Flight, the emergency helicopter, launched when he was still critical, but he went into cardiac arrest and died before the helicopter got there.
A deputy asked Mamakos's wife if the gun that had been turned over for safekeeping had been retrieved from the sheriff's office. She said no. She and her son said they didn't know there was another gun in the house.
His wife and son told deputies that Mamakos "was still suffering from extreme pain and doctors had still been unable to get his pain to a manageable/tolerable level" by the time he returned home, the incident report states. Neither thought he "would ever take this type of action." Just before the gunshot, his son had checked on him and Mamakos told him he did not need help. His son went back to the living room, where they'd all been watching television. They then heard a loud bang coming from the bedroom. His son thought Mamakos had fallen.
Five days earlier in Palm Coast, a 25-year-old Realtor who'd also struggled through excruciating pain in recent years, took his life, in a county where suicide has vaulted near the top of concerns for some local officials and social service agencies, because of its proportional frequency.

The following resources are available for individuals in crisis:
In Flagler: The Crisis Triage and Treatment Unit (CTTU) is a crisis assessment and referral service for Flagler County residents experiencing behavioral health crisis.  It is located at 301 Justice Lane in the Brown & Brown Outpatient building at the Vince Carter Sanctuary in Bunnell.  This program is limited to individuals escorted to the program by law enforcement between the hours of noon and midnight daily.  Law enforcement is able to transport individuals to SMA to assess and determine the appropriate clinical disposition.  When required and appropriate, SMA then transports the individual to a receiving facility in Volusia County.
In Daytona Beach: Stewart-Marchman Act Corporation Crisis Center
1220 Willis Avenue
Daytona Beach, FL 32114
Crisis Line: (800) 539 – 4228
Available 24 hours.
National Suicide Prevention Lifeline, 800/273-8255 (TALK).
If you are concerned for someone else, read about warning signs here. For additional resources, see the Speaking of Suicide website.