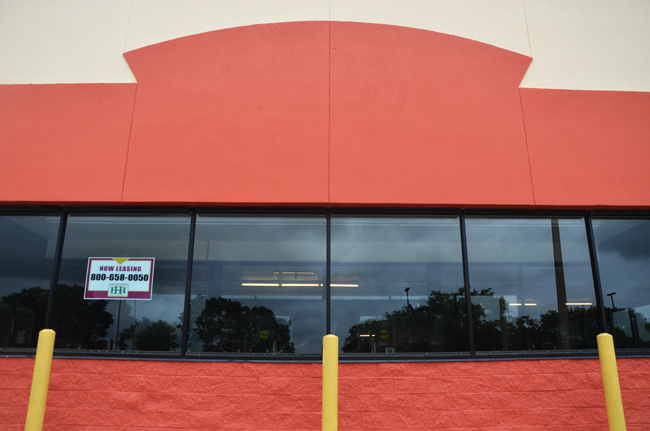 A Jacksonville-based charter school company focused on Russian and Spanish language instruction is "in the final stage" of negotiations to sign a lease at the old, 60,000 square-foot Food Lion on State Road 100, according to the company's founder. The store has been vacant since 2009. The Flagler County School Board approved Global Outreach Charter Academy's charter in September.
"It's not really strong, it's going to be strong," Sergey Soroka, Global Outreach's CEO, said Thursday afternoon of the possibility that the lease would be signed soon. Soroka said he would know more next week. "It's in negotiations right now," he said.
Global Outreach has been on the hunt for a facility for its proposed 364-student, K-8 school for weeks, with a deadline looming in a matter of weeks: the new school, which told the school board that it would be open by fall, must have its facilities ready at least two weeks before the first day of school in mid-August. It must also turn in its school calendar to the board two weeks before the first day. That means the ex-Food Lion store, if a lease is signed, would have to be rebuilt from within to accommodate classrooms and offices in a matter of six weeks.
Global Outreach looked at the Food Lion stiore, then hoped to operate out of the old Heritage Academy facilities in Bunnell (the Flagler school board revoked Heritage's charter this year, forcing it to close, because Heritage had been a failing school two years in a row). But those negotiations didn't lead anywhere. Global Outreach negotiated with the owners of Roma Court on Palm Coast Parkway, just west of Belle Terre Parkway. Those talks fell through as well.
"They came to us through the ambassadorship program, the group that I have that talks to potential businesses," Bruce Campbell, the Flagler Beach city manager, said this evening, "and asked us where we may have so e square footage a month ago. We told them about the Food Lion Plaza, 60,000 square feet. They contacted the owners, then somewhere some place they got some other opportunity and it didn't look as good as this because of the build-out."
The only municipal paperwork the charter school would need is a building permit. The company has already secured a commissary license from the state, enabling the school to provide meals to students through its own kitchen rather than through catering.
Space would not be an issue at the ex-Food Lion property. Florida law requires 60 square feet per student. With a projected enrollment of 364, the school would only be using about one-third the space. But Soroka said the school plans to expand the way its Jacksonville version–the first such "global" school Soroka founded in Florida with his wife Liliya, in 2008. That school's enrollment grew from 70 students in the first year to 700 in the third. The couple had started a similar charter school in Sacramento, California, called Community Outreach Academy.
Charter schools are privately run, but publicly funded. The Florida Legislature has been shifting more dollars toward charter schools, at the expense of traditional public schools, especially construction dollars. But a new charter is not entitled to construction dollars until it's been operating for three years. On the other hand, a charter may use tax dollars to pay rent for its facilities. Following Heritage's closure, Flagler County is left with two charter schools: Palm Harbor Academy and Imagine School at Town Center. Enrollment in traditional public schools has been falling for the last two years, with a concurrent rise in charter schools' enrollments. Outreach Academy, if successful, would be capitalizing on the trend.
It would also provide much-needed economic activity at the former Food Lion plaza, where stores have been struggling without an anchor for three years.
"There'd be a nice fill of a large building we've got vacant, plus it's the right kind of establishment in that zoned area," Campbell said. "There's going to be parents dropping kids off, and going to the store while they're dropping kids off, and maybe coming across the bridge and having dinner on the way home."
But Campbell was being cautious about the deal working out–as was Soroka.
In accordance with the five-year contract it signed with the Flagler County School Bord in January, the school would be non-sectarian and not for profit. And yes, the school would have a uniform policy.
The company originally applied in August 2011. Florida International Language Academy, the school's parent company, was simultaneously applying to open a K-8 charter school in Palm Beach County. Curiously, the organization claimed, in its application to Palm Beach, that it wasn't applying elsewhere. "Per the listing of applicants filed with the State of Florida," Palm Beach County Board of Education documents reads, "FILA has not submitted an application with any other county, nor do they have a charter school presently operating in the State of Florida."