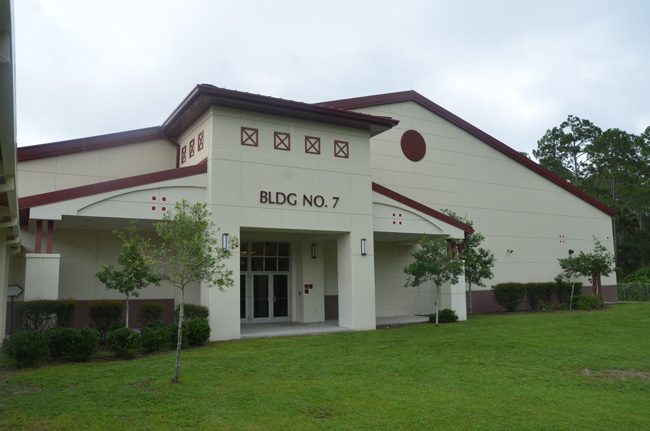 It did not take long for security incidents in Flagler schools to pick up where they left off in December, a month riddled by arrests and charges against students who uttered threats or brought a weapon to school.
Unlike that spate of incidents, which involved students in high school and at the district's two middle schools, the latest incident, on the second day of school after the Christmas break, took place at Rymfire Elementary and involved an 11-year-old boy allegedly bringing a knife to school–and threatening another student.
The 11-year-old student faces a felony charge of improper exhibition of a weapon on school grounds.
The alleged victim is a 13-year-old boy. Part of the incident took place Tuesday at Building 7, the school's gym. According to the 11-year-old's arrest affidavit, the older boy approached 6th grade teacher Terese Fisher, upset, and told her that the younger boy had threatened to murder him. He told the teacher that the boy had a knife in his backpack.
"Several other students who witnessed the encounter [told] Fisher that [the alleged assailant] had a knife and threatened to do physical harm to another student with the knife," the report states. Fisher was going to speak to the 11 year old. Just before she did so, she told authorities she saw him throw an object over the fence delineating the school's property line.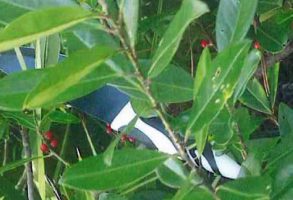 The boy initially denied to Assistant Principal Travis Lee that he had a knife, saying he'd thrown a white comb over the fence. But P.E. coach Travis Holloway searched the area and found "a large kitchen knife with a black finished blade," the report states, "with a white and black plastic-like handle." The knife was about 12.5 inches long.
The student's mother reported to the school and gave authorities permission to question her son, who said he had no intention of using the knife. Parts of what he said are censored from the report, as authorities may legally redact information that could be self-incriminating to the suspect.
The incident took place toward the end of the school day.
The student was processed at the county jail and released to his mother on order of the Department of Juvenile Justice.
The school is continuing it's investigation. It's not yet clear what school-based consequences the student may face. A district spokesman said "each incident is reviewed as it relates to our Student Code of Conduct. There are separate Codes of Conduct for Elementary and Secondary students." He added: "We ask our parents and guardians to please talk with their students about the importance of school safety. It's important for students to know they can speak with a teacher or other adult if they feel threatened at school or they know of a threat on one of our campuses."
"We are glad the students that knew about the knife on campus came forward and reported it to their teacher," Sheriff Rick Staly was quoted as saying in a release issued by his agency this morning. "We have been working closely with the School District to remind parents and students about appropriate speech and behavior in schools. We have a zero tolerance policy in Flagler County and bringing a weapon to school is in violation of that and you will be charged."
In the same release, Superintendent Jim Tager reminded parents to "take this opportunity to speak to your child about the importance of school safety. While peer pressure is great at this age, we want to encourage students to feel comfortable reporting any information they may have that compromises their safety and the safety of others. Working together we can maintain an environment where students are free to focus on learning."
He had used similar language in a welcome-back message sent parents by phone and email at the end of the Christmas break.