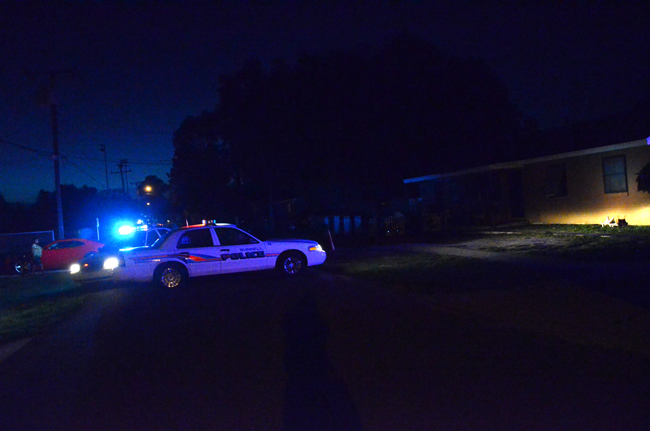 The Bunnell Police Department, the Flagler County Sheriff's SWAT team and the Florida Department of Law Enforcement's mobile crime lab swarmed on a house in South Bunnell Friday evening. Four men were jailed, three of them on kidnapping charges.
One victim, a woman, was involved in the kidnapping, which reportedly lasted two days. Details are sketchy: police released only a limited amount of information Friday night.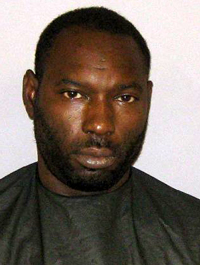 "We have a victim, which started all this two days ago," Burke said. It's not clear what, specifically, started two days ago, other than the warrant being secured at the time.
The Bunnell police and the sheriff's office arrived at 308 South Anderson Street around 6:30 p.m. to serve a warrant, Lt. Randy Burke of the Bunnell Police Department said. The SWAT team was used, as it is always used, for a "dynamic entry" into the house, Burke said. A dynamic entry is essentially when SWAT team members knock and announce themselves at a door and breach it in quick succession, before searching for the suspect or suspects they're looking for.
When it was over, the following individuals had been booked into the county jail: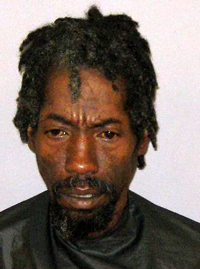 Ernest Watson, 37, of 308 South Anderson in Bunnell. He was charged with kidnapping, aggravated battery and aggravated assault. No bond was set on the kidnapping charge. He was held on $150,000 bond on the two other charges. Watson was jailed last May on an aggravated battery charge.
Robert L. Johnson, 51, a resident of the address being targeted. He was charged with kidnapping, aggravated assault, possession of drug paraphernalia and possession of a controlled substance. He was held without bond on the kidnapping charge, and on $62,500 bond on the other charges. Last April, Johnson, a native of Daytona Beach, was jailed on a domestic violence battery charge.
Arthur L. Mobley, 40, of 501 S. Moore Street in Bunnell. He was charged with kidnapping and held without bail. Mobley, a Bunnell native, has a long record in Flagler County, with almost a dozen arrests dating back to 2007, but none for violent crimes and all but one for petty charges–driving on a suspended license, probation violations, community control violations and grand theft.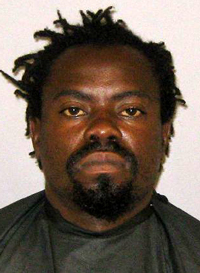 Calloway McCaster, 40, of 301 Brentwood in Daytona Beach. He was charged with possession of a legend drug without a prescription. A legend drug is defined as any drug that requires a prescription, whether it's a narcotic or not. His bond, which he posted, was set at $500.
All suspects were taken into custody without incident. Burke said police were still looking for two additional suspects Friday evening. "We're going to be out all night looking for our other suspects and wrapping up this crime scene."
Close to three hours after the incident started, FDLE's crime lab was still processing the crime scene, inside the house. Outside, a scattered, occasionally boisterous crowd had gathered in a broken semi-circle around the property in question. The few people asked about the unfolding of the incident said they knew nothing about it–just that police had swarmed and been there for hours.