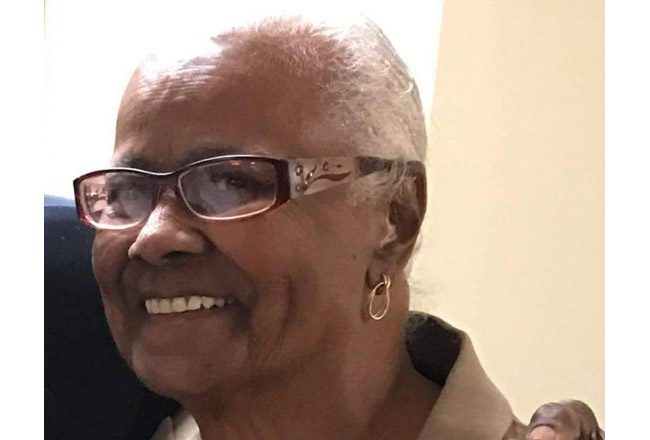 Last Updated: 12:03 p.m.
Katherine May Sanford, 85, a resident of Palm Coast, was killed Friday evening in a two-vehicle crash on U.S. 1 and Seminole Woods Boulevard. Sandford's was the third road fatality on Flagler roads in a week.
Sanford was a few hundred yards away from getting home to her apartment in Integra Woods. According to the Florida Highway Patrol, she was at the wheel of her 2014 Toyota Camry, driving south on U.S. 1 around 8 p.m. She made a left turn to get on Seminole Woods Boulevard and didn't see an oncoming SUV driving north.
Leslie Williams, 51, of Palm Coast, was driving her 2016 Honda. As Sanford broke her right of way, Williams's car struck Sanford's Toyota on the rear passenger door, sending both vehicles spinning and coming to rest within the intersection facing south. The roads were wet from periods of driving rain. It's not clear if it was raining at the exact moment of the crash, though there were long stretches of driving rain before and after it. Williams suffered no injuries.
The crash was reported at 8:07 p.m. A Flagler County Sheriff's deputy was first at the scene, followed by four other sheriff's units, including Sheriff Rick Staly, who was conducting one of his regular Friday evening patrols. "We worked a lot of wrecks last night, but unfortunately we have this one that was fatal," Staly said. "That was about the third wreck I checked out." He'd been to one at Church on the Rock further north on U.S. 1 and at Bridgehaven Drive before the Seminole Woods crash.
He described the scene. "By the time I got there two deputies and a sergeant there," Staly said, referring to Sgt. Daniel Weaver. Deputies Daniel Malta, Daniel LaVerne and Jacob West all reported to the scene. LaVerne was first there. "The first deputy tried to enter the car from the passenger side but the passenger side was caved in and damaged, so he went around to the driver's side, the doors were locked, so he broke out the [rear driver's side] seat window to be able to reach around and unlock the car and try to stabilize the lady and help her breathe until the paramedics could get to her."
It was evident to the deputy that Sanford had suffered traumatic injuries. She was "non-responsive, but appeared to be breathing," according to LaVerne's notes. "At that time I found that the female's breathing was agonal and that she did not have a pulse. Rescue had arrived on scene at this point and assisted with extracting the female from the vehicle."
There was an unsuccessful attempt to get an emergency helicopter to the scene. Flagler County's Fire Flight was out of service and the rain would have likely prevented any of the helicopters in the region from responding. Flagler County Fire Rescue transported Sanford by ground to Halifax hospital in Daytona Beach, where she was later pronounced dead.
The Palm Coast Fire Department and the Palm Coast Fire Police also responded, with the fire police diverting traffic onto Seminole Woods for the rest of the night: the scene was turned over to FHP's traffic homicide investigators until 11:30 p.m. John's Towing of Bunnell towed the two vehicles.
"This is the third fatality we've had in maybe a week or ten days," Staly said. "We were doing so well this year, we had 38 fatalities in 2017, we were down to 13 or 14, we've now had three almost back to back to back. Most of them are just mistakes. FHP is doing the investigation, but its a reminder to the drivers: it's holiday season, there's going to be more traffic, we just need to slow down, be aware, be patient, be aware of your surroundings."
Eddie Collins, 62, died Thursday evening, several days after suffering critical injuries in a U.S. 1 crash on Monday. Joseph Faircloth, 38, was killed in a motorcycle crash on Rickenbacker Drive in Palm Coast early the morning of Dec. 7.