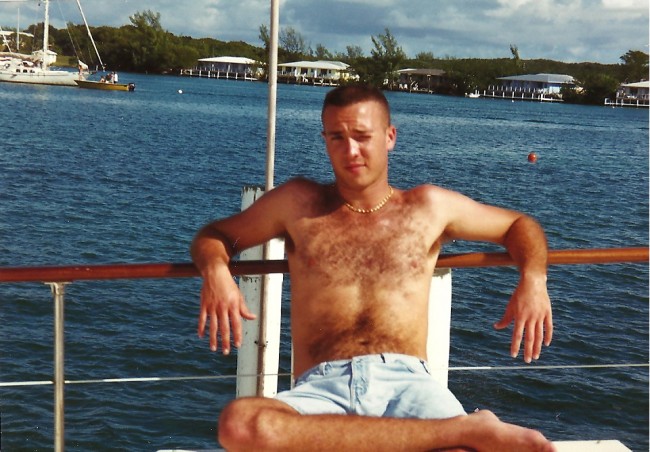 Josh Crews, the 34-year-old bartender, manager and former owner of Woody's Bar B-Q in Palm Coast died in a single-vehicle wreck on U.S. Route 1 early Sunday morning. Jamie Bly, 25, of Palm Coast, whom Crews was traveling with—they were on their first date—was critically injured and taken to Halifax Hospital.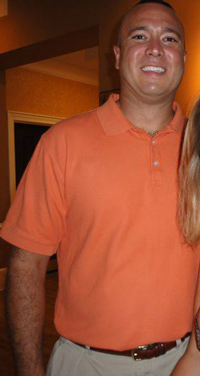 Crews, who is from Flagler Beach, was driving an older-model Ford Sport Trac north on U.S. 1 at 2 a.m. Immediately before Otis Stone Hunter Road, the car dropped off the right shoulder. Crews overcorrected. The car traveled across U.S. 1, hit the concrete median and flipped across the southbound lanes before coming to rest on the west side of the road, just past the shoulder. The car came to rest on its side (on the passenger side), facing northeast.
---
Your photos and Memories:
Thank you for all your photo contributions. You're welcome to keep sending them in: we'll build a photo gallery as well. Please include details of where and when the pictures were taken, and if you'd like to add a few thoughts, those will be included as well. Email your pictures to

[email protected]

.
---
---
Crews was pronounced dead at the scene. He was wearing his seatbelt. The extraction of the body took a long time because of the condition of the vehicle. No other vehicles were involved. The body was removed from the scene between 3:30 and 4 a.m.. The vehicle was towed away to John's Towing at around 4:30 a.m.
The southbound lanes of U.S. 1 were closed for about three hours, according to a Florida Highway Patrol report.
By midday Sunday the scene had been mostly cleared of all but minor debris. Several CD cases were scattered on the shoulder, as were scores of vintage pennies from the 1930s, 40s and 50s: Crews, a coin collector, had bought the pennies this week. Clean-up crews had also left behind a lone ladies' black boot and a book of guest checks used to take orders in restaurants.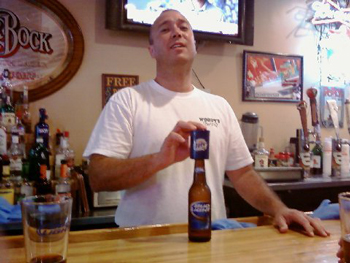 A crew member from John's Towing returned to the scene—the same crew member who'd worked the scene during the night—to do further cleaning in early afternoon. "It was one of the worst I've seen, and I've been doing this for two years," he said.
Woody's owner Joe Rizzo and his wife Teresa were at the restaurant Sunday afternoon, fielding a stream of  calls and sympathies and looking worn from the night's ordeal. Crews had been the best man at their wedding 11 years ago. He and Joe had known each other since 3rd grade. "He was a larger than life type person," Joe said.
"He was the personality of this bar," Teresa said, describing Josh's happiness as infectious—the sort of personality that cheers (and "Cheers") are made of.
Richard Bennett, president of the Flagler County Professional Firefighters Association and a childhood friend of Josh's, had described him in similar terms by phone earlier: "He was just a wonderful person. He had a great laugh, a great smile, you walk in the door, he was always there to greet you."
Woody's opened in July 1998, with Josh and his brother Matt as the original owners. Rizzo bought a part of the business a year later. Then Josh decided to go to the University of Florida, where he majored in English (and devoured books at a rate of a book a day at times, especially sci-fi). Josh went to work in the mortgage business for a while then rejoined Woody's as a bartender and manager, with Matt Crews and Joe Rizzo as owners (as they still are).
That's how most people knew Josh: as the restaurant's bartender and its manager. He also managed Woody's in St. Augustine until that restaurant was sold three months ago. Wednesday nights were his big nights at Woody's, with the weekly car show there usually drawing patrons and friends in large numbers.
Sean Moylan, a long-time friend and former teacher in Flagler County schools (he now teaches in Cairo), wrote: "whenever he introduced me to someone, he said, 'momo has been to the mountain and drank from the stream!' inevitably the person responded, 'huh?' and Josh just repeated that phrase until the person understood that josh admired me. Josh told me on many occasions that our bodies are only capsules for our spirits. now it is josh who drinks from a stream everlasting. I will see him again if it is God's will."

Services: A viewing will be held at Craig Flagler Palms Funeral Home Friday, Nov. 26, from 4 to 7 p.m. The funeral home is located at 511 Old Kings Road South. The funeral is scheduled for Saturday, Nov. 27, at 11 a.m., at First Baptist Church in Bunnell.