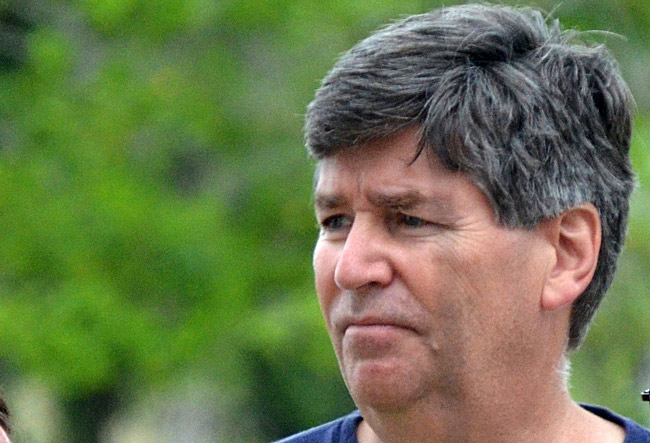 It's not enough that we have a state legislature looking for every way to make voting more of a hassle than a right. Now the Palm Coast city administration, with the complicit silence of the city council, is reminding us why it bears a big share of the blame for sending election turnouts in Palm Coast tumbling to record lows for the past several cycles. Remember, we have a mayor elected by less than 5 percent of the city's voting age population, and council members elected by barely less dismal turnouts. For that, we have to thank at least in part Palm Coast's decision to reduce its precincts from 21 to six in its last two municipal elections. Good thing Palm Coast doesn't decide how to run more important contests.
But now it's trying to bully those, too.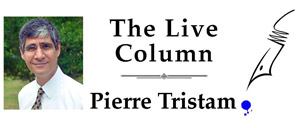 Supervisor of Elections Kimberle Weeks had just two early voting locations during the 2012 elections. It clearly wasn't enough. Some people waited 75 minutes to vote at the public library in Palm Coast. Weeks wants to add a location in 2014 at the Community Center on Palm Coast Parkway, and would like to ensure that she can use the same room for 2014 and 2016.
There are two rooms she could use—the one where the council usually meets twice a month, and another, smaller room in the same building. The council doesn't want to give up its larger digs for what would amount to three meetings in 2014, and City Manager Jim Landon is offering Weeks the smaller room as an alternative. She's insisting on using the larger room. Landon is right when he says she's being unreasonable. There's room for compromise, especially since the smaller room is actually bigger than the room Weeks uses at the library for early voting. Voters won't mind. They're casting a ballot, not luxuriating at Starbucks.
But if Weeks is being unreasonable about the room business, Landon, in tones and attitude befitting his trademark arrogance, is being ridiculous about charging the supervisor for use of the facility for the extra hours city staff would work during early voting. It's an insult to the supervisor, who's never had to pay a dime at the library for those extended hours, and it's an insult to Palm Coast voters, who should not have the convenience of early voting held hostage by a bureaucrat's dogmatic fee structure. Is he really suggesting that the city even needs to have staff present after hours, when the supervisor is using the space? Is he suggesting that Supervisor of Elections staff can't be trusted with the custody of a public building that, in the end, belongs to voters—and to the supervisor—as much as it belongs to Palm Coast?
Well, yes. He is. Because the moment the council let Landon drive what ought to have been a council matter—a policy matter, not a bureaucratic matter—the manager doubled down on Weeks' irksome tendency to saddle the highest horse and turned it into a pissing contest.
Worse: Landon told the council that he has a long list of non-profits with good "causes" that want to use the community center for free, and if the council were to make an exception for one, it should make an exception for all. It is very disturbing, but perhaps not surprising, that Landon is equating the right to vote to a "cause." No wonder he's treating early voting as a favor. In a letter to Weeks he subsequently looked like he was backing down a bit, but only by floating yet another absurdity. He sought to barter with Weeks. Don't charge us what you normally charge us to run our election, he wrote, and we won't charge you for the room. So was Palm Coast's version of elections turned into a vulgar deal not worthy of a Casablanca bazaar.
There is no more important civic function than voting. There are no more important activities that could take place at the community center than voting days. That includes recreation programs hosted there, or  church socials or any other type of city functions, including city council meetings. Believe me, if the council canceled a couple of meetings a year, we would not be the worse for it. Our manager and council seem to forget that there would be no council, there would be no city, without those voting days.
Yes, Weeks and other supervisors managed well with the smaller room at the community center on Election Day proper in previous elections, and did so even as council meetings were held in the larger room nearby. The city hasn't had to cancel an election day meeting yet, though it's barely a teenager. But if it came down to that—or to moving the meeting to City Marketplace offices and only webcasting that meeting instead of telecasting it—no one would be the worse for it. Council members are showing their fustiness, if not their age, by making a Custard stand over "their" big room. Grow up, boys.
Weeks should compromise and take the smaller room. But Landon should be bending over backward to accommodate Weeks and another early voting site, without the chest-puffing, the turf-marking or the insult of a rental fee, especially since the county is subsidizing Palm Coast voters as it is by donating its location for the purpose at the library.
And perhaps it's time for the council's five tiresomely timid men to lead their manager once in a while, on behalf of people who cast ballots, rather than let the unelected Landon dictate how democracy works in the city.

Pierre Tristam is FlaglerLive's editor. Reach him by email here.