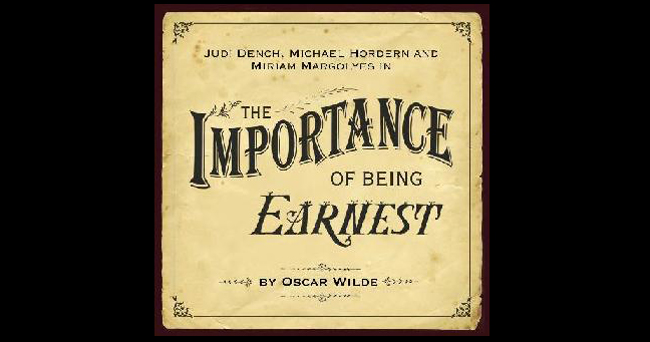 The Importance of Being Earnest
"I never travel without my diary. One should always have something sensational to read on the train," says one of Oscar Wilde's Victorian characters in The Importance of Being Earnest. And every theater company should open its season with work as sensational as Oscar Wilde's most famous – and funniest – play.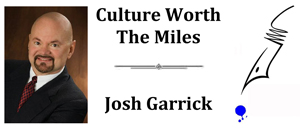 The Orlando Shakespeare Theater begins its season with Wilde's wonderfully romantic comedy of mistaken identities and comic twists, dishing up tongue-in-cheek social satire and high farce in one of the most celebrated plays in the English language.  In performance at the Shakespeare Center from September 14 to October 9, the production is directed by the Shakespeare Theater's brilliantly inventive Jim Helsinger. Jack Smith's magical costumes share the stage with Bert Scott's scenic design for a comedy "true to the period." The Shakespeare Theater is located in Loch Haven Park at 812 East Rollins Street. Call 407.447.1700 or visit orlandoshakes.org
Kevin and Kate Kollaborate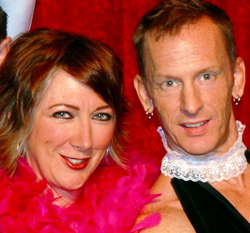 Singer / Actors Kevin Kelly & Kate O'Neal return to the Winter Park Playhouse in a Cabaret performance called Cocktails for Two on September 22 and 23.  As musical director for Actors' Beechwood Theatre in Newport, RI, Mr. Kelly co-created Cocktails, which went on to play at Don't Tell Mama's in New York City. As a country singer, Ms. O'Neal was the opening act for Willie Nelson, Randy Travis and Tim McGraw. "Kate and Kevin's wonderful chemistry, comic timing and vocals guarantee a fabulous evening at the Playhouse," says Playhouse Executive Director, Heather Alexander. Advance reservations are recommended.  The Playhouse is located at 711 Orange Avenue in Winter Park. Call 407-645-0145 or visit winterparkplayhouse.org

LaMaschera Goes COUNTRY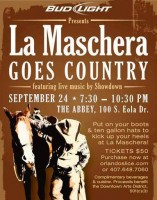 Some of the unlikeliest 'cow-hands' in all of Florida will be roundin' up drinks and celebratin' at The ABBEY in Downtown Orlando on Saturday, September 24 when the Downtown Arts District holds its 8th annual fundraiser La Maschera Goes Country.
Contemporary country band Showdown will provide live entertainment while complimentary beverages and cuisine will be served to Guests who are 'encouraged' to dress in country attire. Tickets are $50 per person, with proceeds benefitting the Downtown Arts District. Visit orlandoslice.com or call 407.648.7060.
Opera Lovers' Gala Evening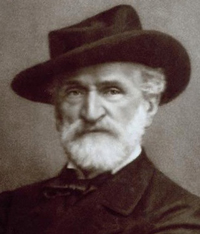 Imagine an orchestral evening of music and song dedicated to opera's greatest composers – Giacomo Puccini and Guiseppe Verdi. Now choose overtures, arias, and choruses from those composer's greatest operas, and you'll find them on a not-to-be-missed performance called Puccini e Verdi, which opens the Orlando Philharmonic's season on Saturday, September 24 at 8:30 pm. Under the baton of Conductor Christopher Wilkins; soprano Janette Zilioli; tenor Yeghishe Manucharyan; and baritone Timothy Mix will join the Philharmonic along with the University of Central Florida Choirs and the Florida Opera Theatre Chorus to perform Puccini and Verdi's "greatest hits." Performed at the Bob Carr PAC.  Call 407.770.0071 or visit orlandophil.org
Free Museum Day September 24
Smithsonian Magazine celebrates its Annual "Museum Day" on September 24 with more than 1,500 museum and cultural venues across the United States honoring Smithsonian.com's special free ticket for two. The following Central Florida museums are participating: Albin Polasek and Morse Museums in Winter Park; Bok Tower Gardens in Lake Wales; Maitland Art Center, Historical Museum, and Telephone Museum in Maitland; Orange County Regional History Center, Mennello Museum of American Art, and the Orlando Museum of Art in Orlando. On this special day, museums open their doors free-of-charge to Smithsonian.com visitors who present their free Smithsonian Museum Day admission ticket, good for two. Visit smithsonianmag.com to print your pass for free admission.
Orlando Improv Festival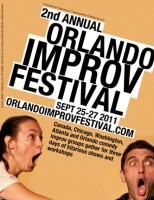 Over three zany nights in Winter Park, the 2nd Annual Orlando Improv (read Comedy with a capital C) Festival takes over the Winter Park Playhouse to present a series of hour-long improv 'sets' by teams from Canada, Chicago, Washington, Missouri, Atlanta and Florida on September 25, 26, and 27. Headed up by the comic genius of Mark Baratelli, that's 3 nights of more laughter than most of us can handle. And on Monday evening, Jana Banana of 104.1 The Phillips Phile joins the Festival in a special one night only performance.  The Winter Park Playhouse is at 711 Orange Avenue in Winter Park. Visit OrlandoImprovFestival.com
And not to be missed …
September = Dining-Savings Month
With more than 60 Central Florida restaurants offering Three-Course $30 Dinners throughout the month of September, tourists and locals alike are invited to expand their palates – and their savings – during Visit Orlando's Magical Dining Month.  For a complete list of participating restaurants, visit OrlandoMagicalDining.com.