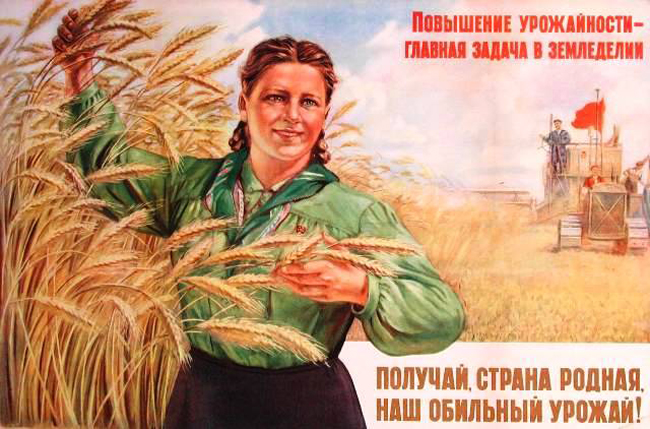 Culture Worth the Miles by Josh Garrick
Neu America – Art & Music
With a jazz-filled nod to Hispanic Heritage Month, the Neu America Fine Art Festival will be held at Casselberry City Hall on September 23 and 24.  Bring family and friends to the lakefront amphitheater to enjoy an art festival of Florida Artists in painting, drawing and mixed media. This year the Festival pays tribute to Artist Pedro Brull, an award-winning artist born in Puerto Rico.
Three monetary prizes will be awarded, and I am pleased to serve as one of the judges for the event. On Saturday, September 24 the festivities begin at 3 pm with food vendors, kids' activities, and a free Latin Jazz Concert (beginning at 4:45 pm) with the cool sounds of Matt Shenk. Then get fired up for the hot Latin flavor of Ed Calle and sax sensation Jessy J. The free concert is sponsored by the City of Casselberry and El Sentinel. The beautiful park and galleries of Casselberry City Hall are located at 95 Triplet Lake Drive in Casselberry. Visit nafaf.com or e-mail Mr. Edemuel Mora at [email protected]
Soviet Propaganda Posters as ART
Darker Shades of Red: Soviet Propaganda from the Cold War will open the season at the Polasek Museum in Winter Park on September 27. Always bold and strikingly graphic in its socialist agenda, the collection reveals the political ideology of the Soviet Union from the mid 1940's to 1990. Soviet leaders placed a priority on communicating ideas of 'social responsibility' to its citizen-comrades through the heroic symbols of Soviet leaders, soldiers, workers, and peasants. Posters combined these figures with text and vivid blocks of color. Caricatures of American and British leaders depicted 'the West' as the enemy of the Soviet people, with this propaganda filtering down to the daily lives of people. The exhibit is an insider's view into life in a totalitarian society. The exhibit may be viewed from September 27 to January 8 at the Polasek Museum. Call 407.647.6294 or visit Polasek.org
Opera Lovers' Gala Evening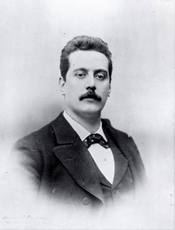 Imagine an orchestral evening of music and song dedicated to opera's greatest composers – Giacomo Puccini and Guiseppe Verdi. Now choose overtures, arias, and choruses from those composer's greatest operas, and you will find them on a not-to-be-missed performance called Puccini e Verdi, which will open the Orlando Philharmonic Orchestra's season on Saturday, September 24 at 8:30 pm. Under the baton of Conductor Christopher Wilkins; soprano Janette Zilioli; tenor Yeghishe Manucharyan; and baritone Timothy Mix will join the Philharmonic along with the University of Central Florida Choirs and the Florida Opera Theatre Chorus to perform Puccini and Verdi's "greatest hits." Performed at the Bob Carr.  Call 407.770.0071 or visit orlandophil.org
Free Museum Day September 24
Smithsonian Magazine celebrates its 7th Annual "Museum Day" on September 24 with more than 1,500 museum and cultural venues across the United States honoring Smithsonian.com's special free ticket for two. The following Central Florida museums are participating: Albin Polasek Museum; Bok Tower Gardens in Lake Wales; Maitland Art Center, Historical Museum, and Telephone Museum in Maitland; the Orlando Museum of Art, the Orange County Regional History Center; and the Mennello Museum of American Art. On this special day, museums open their doors free-of-charge to Smithsonian.com visitors who present their free Smithsonian Museum Day admission ticket, good for two, available online at smithsonianmag.com.
The 16th Epcot Food & Wine Festival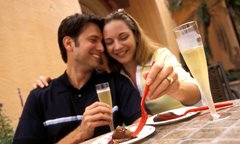 The one-of-a-kind 45-day Epcot Food & Wine Festival serves up international food tastings, culture and entertainment from six continents, and more than 25 international 'marketplaces' featuring tapas-sized portions paired with beer, wine and inventive new cocktails.  Scheduled from September 30 to November 13, the tasting menus offer an adventure in eating for Disney guests as they stroll around the 40-acre World Showcase Lagoon. This season will see the Festival's first Hawaiian marketplace along with a new Caribbean Islands marketplace serving ropa vieja with rice and jerk-spiced chicken with mango salsa. Celebrity chef appearances, HGTV home entertaining seminars, wine seminars, bottle signings, author events and culinary demonstrations are all part of the Festival.  And there's more. Three times nightly – "Eat to the Beat Concerts" at America Gardens Theatre feature musical acts including The Pointer Sisters, Taylor Dayne, and Big Bad Voodoo Daddy among others. Festival guests may also enjoy recently updated restaurants at the Italy, Japan, Mexico, and China pavilions. Information and schedules are available at disneyworld.com/foodandwine
Benefit Breast Cancer Awareness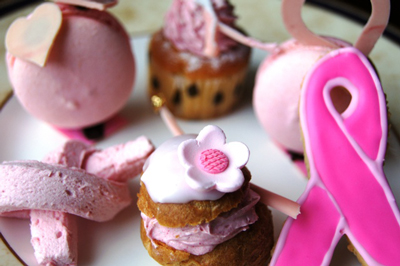 The Ritz-Carlton Orlando is going "Pretty in Pink" during the October in support of Breast Cancer Awareness Month. The resort will host a series of events with a portion of the proceeds donated to the Susan G. Komen Breast Cancer Fund. The month begins with 'Afternoon Tea in the Lobby Lounge' on October 1 and 2 from 2 to 4 pm featuring traditional tea sandwiches, cookies, and other pastries 'dressed up' in pink. Advance reservations are required: 407-393-4648. In addition, each Monday during the month of October, The Ritz-Carlton Spa will donate 10% of spa treatment sales to the Fund. For reservations call 407-393-4200. Visit www.grandelakes.com
And Not to be Missed …
With more than 60 Central Florida restaurants offering Three-Course $30 Dinners throughout the month of September, tourists and locals alike are invited to expand their palates – and their savings – during Visit Orlando's Magical Dining Month. Through September 30, guests may enjoy exceptional dining for an exceptional price. Visit OrlandoMagicalDining.com for a complete list of participating restaurants.