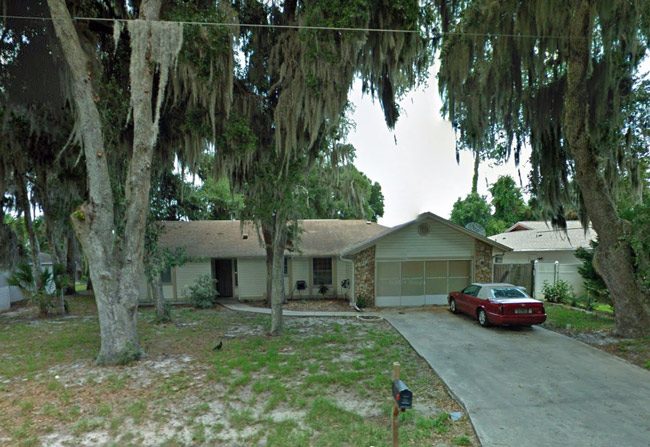 Even as Flagler County Sheriff Rick Staly was holding a news conference Monday evening about what he was now calling the murder of a 44-year-old woman on Point Pleasant Drive in Palm Coast, his deputies were on their way to another death investigation at 21 Fort Caroline Lane, that one termed "unattended."
Flagler County's 911 center had received a call about a woman being found dead in her closet.
Jessica Coubrough, 55, had been arrested at that address, along with three other people, in November. She was released from jail on Jan. 9, on her own recognizance, with a pre-trial set for March 7. The condition for her release: no use of drugs or alcohol.
Tuesday evening, she was found dead. It appeared she had been dead "for a period of time," according to the Sheriff's Office. Deputies and detectives, along with a crime-scene unit from the Florida Department of Law Enforcement, worked through the night and into today, mirroring the process of the death investigation on Point Pleasant.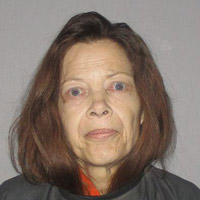 By this afternoon, the Sheriff's Office was suggesting that drugs had likely played a role in Coubrough's death. "This has been a problem residence regarding drug use," Staly was quoted as saying. "I was just here with our team last November when we raided this house and four people were arrested, including Coubrough. Unfortunately it seems she could not break the addiction."
That suggests that after two months in jail, where she could not have accessed drugs, Coubrough may have overdosed soon after her release. Becky Quintieri, the sheriff's jail director, last week had spoken of exactly that sort of risk affecting jail inmates: "One of the other things that happens with people who are in jail," Quintieri told the Public Safety Coordinating Council on Jan. 10 (coincidentally, the day after Coubrough was released), "is that they build a tolerance before they come in, so [there is] an increased risk of death when they leave because they go back to using the dose that they were using prior to coming to jail. That of course will trigger an overdose and even death."
A sheriff's office spokesperson specified this afternoon, regarding Coubrough: "The medical examiner has determined that there are no signs of trauma to the body that would be associated with foul play. There will be no final cause of death until the medical examiner receives further lab reports."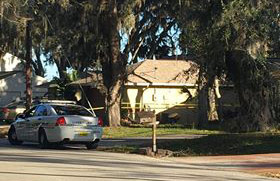 Coubrough was arrested on Nov. 5, after the sheriff's office had had her house under surveillance for a while. She was arrested along with Matthew Brown, Angelo Walsh and Kevin K. Williams Jr.
Brown, a transient, was released the same day that Coubrough was. Walsh had been released on Dec. 26. Williams is still in jail. The trigger for the arrests was a stolen-vehicle report. Several firearms and ammunition were found in the house, along with drug paraphernalia and methamphetamine in Coubrough's bedroom and other drugs elsewhere in the house, which she's owned since 2008, and where some of the men were staying.
Coubrough had had several run-ins with law enforcement over the years, and two years ago had been the victim of a domestic assault from her husband, Alexander. Soon after her incarceration she was the subject of a civil financial suit seeking the recovery of between $5,000 and $15,000, and her house on Fort Caroline went into foreclosure: the house is scheduled for a foreclosure sale on Feb. 16.
When deputies arrived at the house Monday evening, they detected a smell of decomposition even as they stood outside. They found Coubrough in the master bedroom closet, lying in a pile of clothing. She was the only occupant of the house at the time. Her son, the next of kin, was notified at the county jail, where he's been held since October on drug charges.