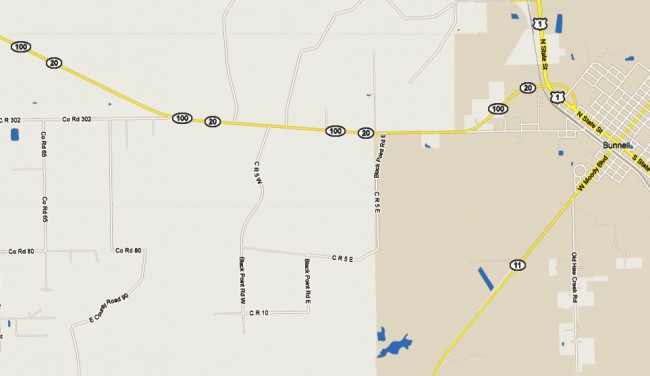 James Gary Harding, 41, of Poinbury Drive in Palm Coast, is recovering at Halifax Hospital from a serious single-vehicle wreck on State Road 100 west of Bunnell just after midnight Saturday.
According to a Florida Highway Patrol report, Harding was traveling east on County Road 302, toward Bunnell, when he approached the sharp left curve immediately before the road merges, at a stop sign, with State Road 100. Harding was driving a 2003 Chevrolet Silverado pick-up truck. He failed to negotiate the curve, partially rotated counterclockwise and crossed into the east shoulder of 302. He then crossed State Road 100 all the way to the north shoulder of the road and into the ditch. The truck's left side struck a large tree, overturning the truck, which came to a rest on its roof.
Harding was air-lifted in critical condition to Halifax Hospital. An investigation is continuing.
Later in the day, Harding reportedly had come out of a coma without brain injuries. The report notes that he was wearing a seat belt.