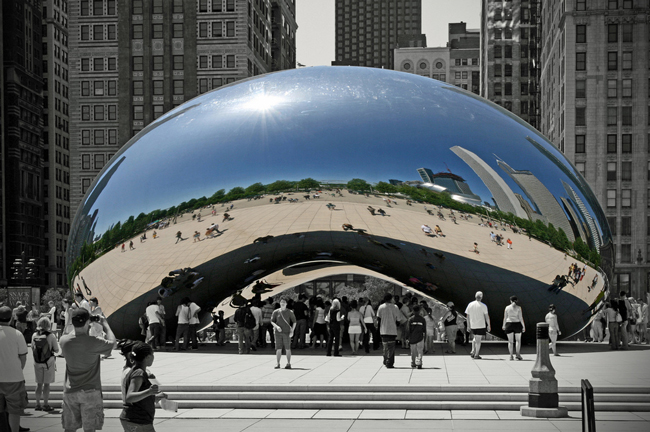 In the mid-'80s newspapers like The Wall Street Journal, The New York Times and The Washington Post began running articles about how much money corporate executives and people who work on Wall Street were earning. The amounts varied, but the tone of the articles was the same: righteous indignation mixed with shock and surprise.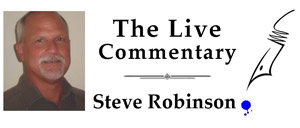 Back then, when the numbers under scrutiny were in the millions of dollars, I had a theory about this sudden interest in the size of other people's paychecks. The folks who wrote the articles for the nation's most important dailies went to the same prep schools and the same elite New England colleges as the people they were writing about, who were invariably making gobs more money. To the journalists this seemed terribly unfair as they recalled that, during their school days, these aspiring Masters of the Universe were usually found passed out on the frat-house floor while the future journalists were toiling away in the library.
The newspaper articles were full of complex details from SEC filings about bonuses and stock options, but you got the impression that what the reporter really wanted to write was, "He's running a company?!?" My reaction to all this income-envy was that no one ever said life is fair, and whether to the manor born or by a combination of luck and drive, some people were going to have more money than others.
Now, when it comes to compensating the captains of commerce and industry, we are talking tens or even hundreds of millions. For those who run hedge funds we are talking billions. Billions. Those used to be numbers that only showed up in news accounts when the topic was state budgets. As for clubs we will never be members of, we learned recently that among America's billionaires is a lecherous, racist slumlord who is about to lose ownership of his basketball team.
It was a lot easier to be cynical about income disparity back in the '80s. Sure, there were people who made a ton of money 30 years ago, but it was also possible to raise a family on an average person's income. Today, the gilded one percent are making sums that rival the wealth accumulated by the robber barons at the turn of the 20th century. Meanwhile millions of Americans are barely making it, living paycheck to paycheck, if they are fortunate to have full-time jobs.
---
The trickle-down theory of wealth that we were peddled during the Reagan administration is a bunch of nonsense.
---
To be sure, people like Bill Gates, Sergey Brin, Larry Page and Mark Zuckerberg are entitled to their billions: They changed the world and the way we live in it. Warren Buffett has pledged to give away his entire $50 billion fortune, and even Wall Street sultans like Stephen Schwarzman and Carl Icahn have done their best to emulate the Carnegies and Rockefellers by affixing their names to libraries, hospitals and schools. But the trickle-down theory of wealth that we were peddled during the Reagan administration—and that many on the right still swear by—is a bunch of nonsense. If some of the riches accruing to the Forbes 400 were showing up elsewhere as jobs, bridges and tunnels or better schools, income inequality would not be the incendiary issue it is today.
It's easy to voice outrage at America's unequal distribution of wealth. Doing something about it is a lot harder. The problem with regulating income in a free-market society is deciding how much someone is worth and who does the deciding. The salary and bonuses drawn by the CEOs of publicly-traded companies are supposed to be held in check by "independent" boards of directors. But that joke has long been on the rest of us who weren't lucky enough to hand-pick the very people who determine our income.
America's giant corporations are expected to do some good for the nation as a whole. But the only real obligation of the CEO of a public company is to increase shareholder value, which means making more money this quarter than last. Hewlett-Packard CEO Meg Whitman was hired with a mandate to return the creaky old company to profitability. She succeeded, in part by laying off some 50,000 employees. Whitman earned a package of nearly $18 million last year. HP is healthy, shareholders are happy and Ms. Whitman gets to add to her billion-dollar net worth. That's the system. That's the way it works. The travails of 50,000  soon-to-be-former employees and their families are not her problem.
And let's all agree that the last thing the country needs is a cabinet-level U.S. Department of Enough is Enough. We have something like it now, called the IRS, but its instructions come from legislators who are loath to take even paltry steps to level the income playing field by raising taxes on the rich.
I don't have the answer to the nation's crisis of income inequality, and I don't know anyone who does—certainly not in Washington, D.C., where even raising the minimum wage is a non-starter. What I can offer is a picture of what our country is likely to become if we continue along this same path. The very rich, who are already less and less in touch with the lives of ordinary Americans, will further barricade themselves, not to keep out those who would rob them of their wealth, but to avoid having to witness the decline of a country that is no longer about ensuring a decent standard of living for the greatest number of people. That's a country that not even the rich would want to live in.

Steve Robinson moved to Flagler County after a 30-year career in New York and Atlanta in print, TV and the Web. Reach him by email here.