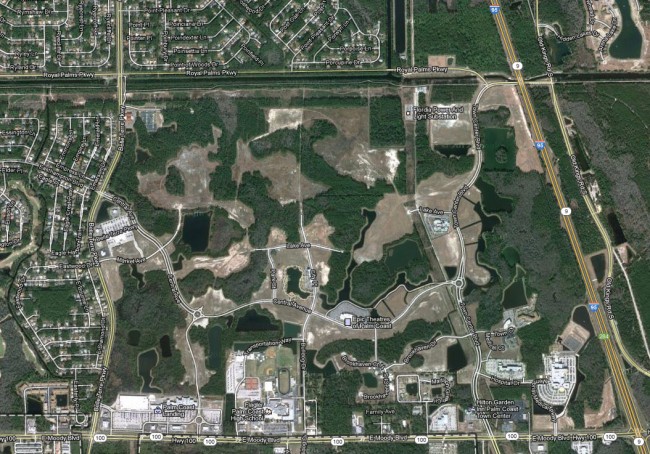 Monday morning, the Flagler County Commission will be taking action on two of the most consequential issues it will have faced all year. One is to unilaterally impose an indefinite half-cent sales surtax after the commission sensed that voters might not agree to renew a similar levy on the books for the past 10 years. The other is to cut a tax for two years as a favor to the battered construction and development industries—the so-called "impact fees" that builders pay on new construction, and pass on to buyers. The commission appears ready to approve both measures.
The next day, the Flagler County School board will meet to consider a similar tax cut on new construction, less than two months after asking voters to approve the continuation of a half-cent sales tax, and less than two years after asking voters to also continue a small property surtax. It's uncertain whether the school board has the votes to approve the tax cut.
The building tax, or impact fees, are a one-time levy on all new residential and commercial construction by all local governments to defray the cost of growth. (For a full explanation and rate breakdown of impact fees, go here.) The impact fee moratorium is being pushed by the Flagler County Chamber of Commerce and the Flagler Home Builders Association. The two groups hope their members will pack the local governments' chambers in hopes of swaying a vote in their favor.
Tightening the Noose Around Palm Coast
But action at the county and the school board are only part of a larger strategy. Palm Coast is the big prize. It has the steepest impact fees (totaling $15,271 for a single-family house, compared to $10,000 in Flagler Beach and $5,300 in the county, including the school board's $3,600). Home builders have been pressuring the Palm Coast City Council—their chief lobbyist, Jason DeLorenzo, the government affairs director for the Flagler Home Builders Association is a member of the council—for months to put a moratorium on impact fees. DeLorenzo has an ally on the council: Frank Meeker, who's running for a county commission seat. Most of his campaign is financed by developers. But so far Mayor Jon Netts has successfully blocked a moratorium. It's not just memories of the housing crash, caused by overbuilding, that are still raw, but the lingering evidence of empty houses and depressed values.
Still, by getting the school board and the county to pass their moratoriums, builders are hoping to tighten the noose on Palm Coast, and get the rest of the council to fold.
There are passionate arguments on both sides, for and against a moratorium, but little evidence supporting the main argument that developers put forward to justify a moratorium: that such a moratorium would spur growth and encourage more new home-ownership. For now, the evidence—economic and historical—and popular sentiment weighs against builders' claims for several reasons.
Three Reasons Why Impact Fee Moratoriums May Not Help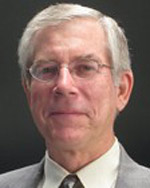 First, according to Clancy Mullen, vice president of a Texas-based consultancy on impact fees and who studied recent impact fee moratoriums in Florida, there is no correlation between moratoriums and increased construction. "Suspending fees do not significantly increase the number of building permits," Mullen said. "But it's been quite expedient to reduce or suspend the fees under the premise that it's a positive gesture toward encouraging more development. It's not really a solution, but you know as well as I that the problem in parts of Florida that it's too dependent on construction and tourism."
Janet Valentine, the Flagler County School Superintendent, says "it's one of those things you can find information on either side. I've talked to other superintendents,  they've said they haven't seen any positive impact of a moratorium on the impact fees."
Second, existing residents are resentful of having paid their impact fees (and paying them still, through their mortgages), while newcomers would get a break. Colleen Conklin, the school board member, said that's the most recurring theme in the emails she's getting from constituents, and one of the reasons she's leaning against a moratorium, but certainly not the main reason. Fellow school board member Andy Dance is hearing that complaint from constituents too. "It's a lot of developer-bashing if you will, a lot of anti sentiment on builders," Dance said, describing lingering resentments from home-owners and others hit by the housing crash. "This was a deep, affected lot of people very deeply and will take some time for a lot of families to claw their way out, and some never will." But Dance, a close ally of the chamber of commerce  whose landscaping business depends in part on new construction, is still crunching his own numbers and hasn't made up his mind. He also doesn't want Flagler to be the odd-county out, if neighboring counties are all going to have impact fee moratoriums.
Third, encouraging more construction when the housing industry hasn't yet recovered from its crash may be a short-term gain for developers, but a losing proposition for existing homeowners and property values. The irony is that the solution is to reduce the inventory and get the values back up, because a lot of the home values dropped so significantly when the recession hit in 2007-08. Now were trying to get back to normal, but if you look at it the solution is really not more permits, it only compounds the problem. You need to reduce the inventory you've got." That's just beginning to happen in Flagler, where the median number of days a house for sale stays on the market has been cut in half since last year, and where the supply of housing was down to a little over four months' worth in August—with 870 homes for sale, compared to double that a year ago.
"We don't have a lot of inventory. There's like less than 400 homes for sale in the median sale price," DeLorenzo says. "There's three and a half months of inventory. We're short of housing. We need to build homes."
But home values continue to decline, as do home prices: August's median prices were still 12 percent below last year's. Existing homeowners, many of whom are "under water" (the value of their home is lower than what they owe on it) are desperate for a break. More house construction putting more houses for sale aren't likely to help them.
Benefits of a Ripple Effect
But they may help the economy, argues Barbara Revels, who chairs the county commission and is a builder herself. "I don't think that rolling back the impact fees is going to have 100 permits pop up, but a permit here and there that will produce a couple of houses will produce 300 jobs," Revels said. That would help by generating a ripple effect. "Yes, all that was from excess and nobody wants to see those times return," Revels said, referring to the crash. "But I think the economy and the economies of construction have got to the point where it is equitable for someone to build, and it won't exacerbate the inventory, because it won't be a massive inventory of construction."
Revels is convinced, because she's looked at evidence DeLorenzo showed her, from a study he conducted of the effects moratoriums, before and after, in Florida. But there was a catch. DeLorenzo wouldn't share it with a reporter when asked. The reason: he's keeping it in reserve for when he brings up the issue again at the Palm Coast City Council. So the county commission and the school board will be basing their decisions without any hard evidence that moratoriums work.
What evidence does exist, such as Mullen's study, another study by the  Brookings Institution on the link between impact fees and job growth, and a third study by Gregory Burge of Oklahoma University on impact fees and housing prices, all concluded that there is no statistically significant relationship between impact fee reductions and the issuance of housing permits. They show that impact fees "are not a drag on local economies and that it is more likely that they actually enhance commercial activity and economic growth," according to Burge. And they show that, if anything, they spur job creation—according to the Brookings Institution study—, while "no discernible adverse economic impacts from impact fees could be found."
Keeping Flagler Competitive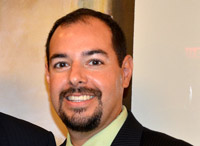 Still, DeLorenzo doesn't agree with the findings, and says his study will show a clear correlation between an impact fee moratorium and an increase in building permits in Volusia County. And he presses the competitive argument. "When 46 of 67 school districts no longer have an impact fee or are in a moratorium, well, OK, maybe we should be looking at ours too," DeLorenzo says. "The same thing with county impact fees. When your neighboring counties are lowering their impact fees, what are you competing with?"
He also contends that the school board should not be collecting impact fees anymore than the county and Palm Coast should be collecting park fees. The school board is collecting $500,000 a year in impact fees, far below what it once did. But the money can't be touched except to build a new school. The district is only at 75 percent capacit6y, its population is flat, so it won't need to build a new school for years—yet it's still collecting the fee, into a pot that's grown to $3.5 million. That should stop, DeLorenzo says.
He has agreement from Trevor Tucker, the school board member. "If we don't have the growth that's moving so fast: why do we have the impact fee?" Tucker says. "There should be some way where we can trigger an impact fee if you have very fast growth like, like wow, we're growing so fast, we're going to be behind on schools."
Not so, according to Conklin, the school board member now in her 13th year on the board—long enough to have seen the county in its fast-growth years and its crash years. She says if only $100,000 was being collected every year, she'd have considered halting it for a time. But $500,000 a year is significant enough to keep collecting, she says, while the pot will grow only slowly—and insure that once the district resumes growth, the money will be there for a new school. Otherwise, the cost of that new school would have to be shifted to existing residents through sales taxes or property taxes, especially since the state no longer contributes construction dollars to the district. (It sends those dollars to charter schools.)
Keeping It Short and Well Defined
In the end, Mullen, the impact fee consultant, says, it's purely a policy decision. He doesn't see moratoriums as living up to their billing as economic stimulants, but he doesn't see them as bad in and of themselves, either—as long as they're temporary, and as long as local governments don't do halfway measures such as reducing the fees as opposed to suspending them altogether. Reducing the fees means the money is still coming in, and the obligation to provide the service still explicit.
"The solution is, if they want to go that way, it's not our recommendation, it's to suspend it to zero, and to suspend it to a time certain," Mullen said, recommending a "reasonable" time period of a year to 18 months.
"The main thing to remember of you're an elected official in Flagler County, if you're reducing the fees you're not reducing the need for infrastructure," Mullen said. "A house is not a home without roads and sewers and water and schools and libraries and all that."