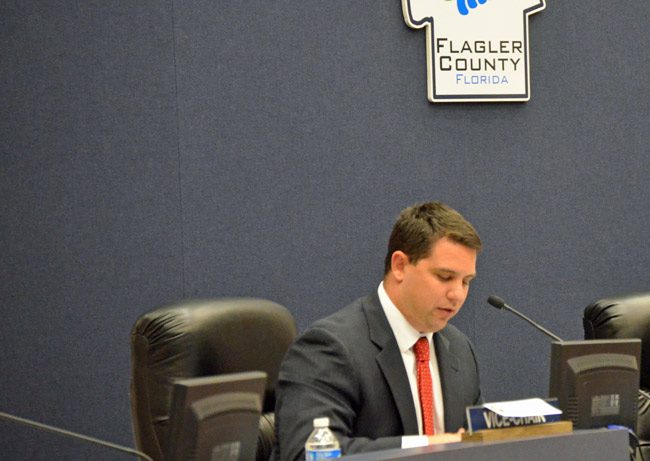 Sen. Travis Hutson late today filed an amendment to a short-term vacation rental bill that may nullify local governments' regulatory powers Hutson himself had sponsored as a House member and helped shepherd into law three years ago.
Hutson, who chairs the Senate Regulated Industries Committee, calls his amendment "a compromise." Al Hadeed, the Flagler County Commission's attorney who on Tuesday was addressing a House committee to oppose weakening existing regulations, said the Huston amendment, if it becomes law, would make it impossible for the county to continue regulating the 100 vacation-rental properties it oversees, mostly in the Hammock, today. It would return Flagler to pre-2014 conditions, when the state forbade local governments from regulating short-term rentals.
Three years ago Travis Hutson, then a member of the Florida House, filed a companion to a Senate bill that would return local regulatory control of short-term vacation rentals to county and city governments. Flagler County government had led the battle to get such bills passed because the proliferation of unregulated vacation rentals in the Hammock had created conflicts between homeowners living there and property owners renting out their houses to vacationers.
The vacation-rental industry never made its peace with the 2014 law, and this year successfully lobbied a House and Senate member to introduce proposals that would return to pre-2014 conditions.
On Tuesday, the House Agriculture and Property Rights Subcommittee voted 9-6 to approve a bill that would forbid any regulatory distinctions between vacation rentals and other properties, whether owner-occupied or renter-occupied. So any regulations targeting vacation rentals would become illegal: those properties could no longer be inspected by code enforcement officers for hazards associated with short-term rentals, unless all private properties were equally inspected–and all private properties may not arbitrarily be inspected without an administrative search warrant based on a justifiable reason to inspect.
That bill, HB 426, is sponsored by Rep. Mike La Rosa, a St. Cloud Republican. La Rosa claims the 2014 law has opened the way to regulatory abuses, excessive fines and discrimination against property owners. His only example of excessive fines when he presented his bill to a committee earlier this week, however, focused on Miami Beach, and those fines were the result of false advertising and illegally hosting short-term renters in certain building–not the sort of nuisance and safety issues Flagler and other small counties have dealt with regarding short-termn renters.
---
An amendment projected as a compromise but hoofed like Trojan horse.
---
In an interview Wednesday, Hutson said that "certainly in our area, I think we've done a pretty darn good job" of balancing property rights interests with neighborhood interests. He said he was opposed to the the La Rosa bill, which has an identical companion in the senate, sponsored by Sen. Greg Steube, the Sarasota Republican. Some areas, Hutson said, "have gone overboard" with regulations, but not, he stressed several times, in Flagler.
So why not fight the Steube-La Rosa bills? Why the need for an amendment?
"I have an amendment ready to go to make sure we maintain local control, because at the end of the day, after fighting so hard, I'm not ready to throw in the towel," Hutson said. "I would not vote for La Rosa's bill, I would not vote for Steube's bill, unless it has something like my amendment on there."
But it may take an especially powerful magnifying glass to see differences between the Steube-La Rosa proposal and Hutson's–and if the magnifying glass is powerful enough, you may also detect a Trojan horse or two sauntering between the lines. The Steube-La Rosa proposal is very basic: vacation rentals may not be regulated based on their status as such, which is a different way of saying that they may not be regulated differently than all other residential properties.
The Hutson amendment reads: "A local law, ordinance, or regulation may regulate activities that arise when a property is used as a vacation rental provided such regulation applies uniformly to all residential properties without regard to whether the property is used as a vacation rental […] or a long-term rental." The Hutson amendment also prohibits the regulation of rentals' duration or frequency of rentals.
Hutson in Wednesday's interview said the distinction is about the type of property that may be regulated. "Mine would just say renters," he said. All renters. Which, in essence, may neuter regulatory powers for county government like Flagler's just as if it said all residential properties.
"Our universe of those we have to inspect is 100," Hadeed said of the existing number of short-term rentals in Flagler. "So we have to devote a number of staff to perform that function. Now, if we had to scale that up, I have no idea how many properties are rented. I imagine there's a good number of them, but it's more than another extra hundred. It's way more than that, so we'd have to scale up, meaning hire people, spend public dollars to essentially overburden our regulatory systems." That's without mentioning the impracticality and intrusiveness of placing all rentals under the same inspection cross-hairs.
"It means we have to do that for all residential properties where the same circumstances don't pertain, and it becomes over-regulation, they regulate to the point where it's not scalable, it's not practical," Hadeed said–an irony, considering that the Republican sponsors of the original bills and the amendment are all regulationphobes, at least officially. "This amendment would totally eviscerate the public safety welfare objectives" written into Flagler's 2014 ordinance, Hadeed said.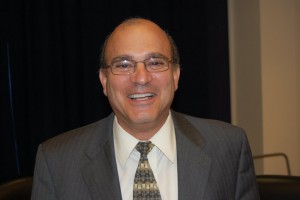 As for the Trojan horse: it appears in the Hutson amendment in a couple of forms, and in the original bill in one. The Hutson amendment–at least according to Hadeed–may be read as applying to "all residential properties," not just rental properties, since the bill doesn't explicitly states that the proposal is restricted to renters. It applies the proposal to renters, but the wording is slippery enough that it could be interpreted differently–as courts often do.
Even if there were no room for interpretation, both the Hutson and the original bills make an equivalency between one type of home use and another–regular renter and short-term renter, vacation-renter and home-owner–that is false, Hadeed said.
"It is a false equality," Hadeed said. ""It's making equal what is inherently not equal. An owner-occupied single family resident does not burden a single family neighborhood in the same way that a short-term vacation rental [does], which has a business license, which has a business tax receipt, which is registered with the department of revenue to pay business taxes and tourist development taxes, which has unique fire and safety requirements. They are not the same."
Hutson acknowledged, referring to the 2014 bill he helped pass, that "in a perfect world, 2014 is the best scenario for Flagler County." But he sees his amendment as a "healthy compromise" to prevent another law pass and return the landscape to pre-2014 conditions.
Earlier this week, Flagler County Commissioner Greg Hansen had related a conversation he'd had with Hutson, when Hutson told him about working on a compromise. Hanson called the compromise approach "dangerous." That danger is now in play.
Hutson has scheduled his amendment and the vacation-rental bill for a hearing before his Regulated Industries Committee March 21 (Tuesday) at 2 p.m.

The Hutson Amendment to SB 188 on Short-Term Vacation Rentals (2017)