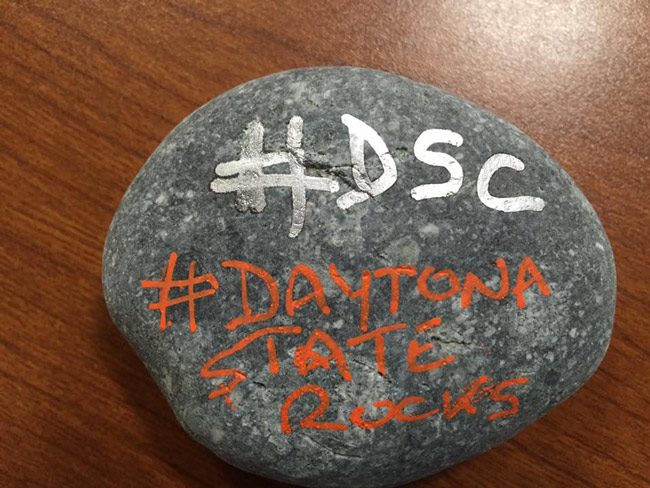 With a stroke of his veto pen, Gov. Rick Scott on Wednesday wiped out most of the higher-education policy initiatives that had been advanced by Senate President Joe Negron during the 2017 legislative session.
Scott vetoed a 291-page bill (SB 374), objecting to a proposed enrollment cap on baccalaureate degrees for the 28 state colleges and citing the Legislature's decision to cut the state college system's budget by $25 million, while substantially increasing spending on state universities.
"This legislation impedes the state college system's mission by capping the enrollment level of baccalaureate degrees and unnecessarily increasing red tape," Scott said in his veto message, noting he is a product of a community college that helped him eventually gain a law degree after he left the U.S. Navy.
Some of the higher-education initiatives advanced by the Senate and Negron, a Stuart Republican who toured all 12 state university campuses last spring and advocated a plan to raise state schools to an "elite" level, can be salvaged, at least on a one-year basis. That is because the spending is embedded in the new $82 billion state budget, which takes effect July 1.
Among those spending items is a plan to increase the Bright Futures merit-scholarship program to cover full tuition and fees for top-performing students, known as academic scholars. The scholarships now only cover roughly half of the tuition and fees, which average $212 per credit hour.
The budget includes $126 million for an estimated 45,000 Bright Futures scholars who are expected to qualify for full tuition and fee coverage in the 2017-18 academic year, along with $26 million to provide each student with $300 per semester for books.
But Negron said the veto of the bill, known as the "Florida Excellence in Higher Education Act of 2017," will cast uncertainty on expansion of the Bright Futures program for the future.
"Students and families deserve certainty when making these important decisions, and today's veto makes advance planning much more difficult," he said.
The veto also wiped out a new scholarship program for students from farmworker families, advanced by Sen. Anitere Flores, R-Miami, and it eliminated a provision allowing the state to offer Benacquisto scholarships, which pay full tuition, to National Merit scholars outside of Florida.
The veto eliminated a provision that would have doubled the state's match for a scholarship program for "first generation" in college students, although the funding remains in the budget for the new year.
Scott acknowledged the legislation had "positive changes" for the state university system, but he said they came at the expense of state colleges. He said lawmakers could revive the higher-education issues next year.
"I urge the Legislature to pass legislation that revisits these issues and expands Bright Futures scholarships permanently while recognizing the importance of both our state colleges and universities," Scott said.
Negron said he "fundamentally" disagreed with Scott's assertion that the legislation made "positive changes to our universities at the expense of Florida's community colleges."
"Like Gov. Scott, many members of the Senate attended our state's community colleges and we recognize the vital role they play in our public education system," Negron said.
He said the legislation was designed to "further elevate Florida's nationally ranked" state colleges through a renewed focus on their core mission of graduating students with two-year associate degrees and workforce credentials aimed at preparing them for jobs in their communities.
Scott's rejection of the legislation scuttled the Senate's plan to impose an enrollment cap of 15 percent on students seeking bachelor's degrees in the state college system.
Other higher-education initiatives eliminated by the veto included a requirement that state universities develop "block" tuition plans, which would allow students to pay a flat fee per semester rather than paying for courses on a credit-hour basis.
The veto eliminated the creation of a new State Board of Community Colleges to oversee the 28 state colleges, which are now under the state Board of Education.
The veto also wiped out new performance standards for higher-education institutions, including a four-year graduation measure for the 12 state universities, which now use a six-year metric.
The budget contains $121 million for new programs to allow universities to hire "world class" professors and researchers and to reward top-performing medical, law and business schools. But the language creating those programs on a permanent basis was in the vetoed bill.
A $121 million increase in Florida's student-assistance grant program, the state's largest need-based aid program, is not impacted by Scott's veto.
But his veto did eliminate a provision that would have prohibited university and state college foundations from using public funds to pay for their employees beginning in 2022 and would have require more public disclosures of their activities.
–Lloyd Dunkleberger, News Service of Florida