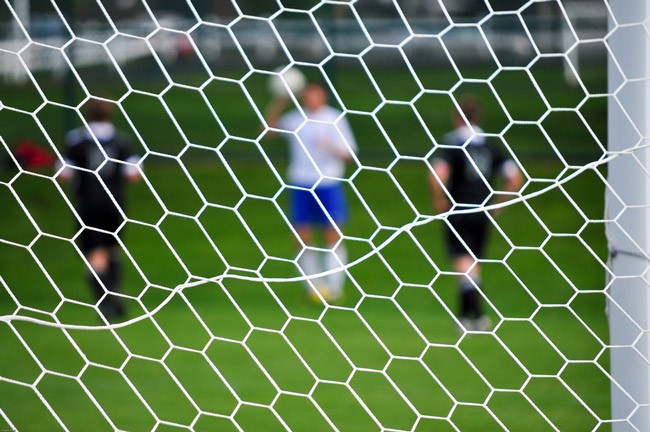 By Nancy Smith
Good bills — unfortunately, not all the bad ones — died in the 2015 sine die chaos. There is one survivor that somehow lives to raise its own kind of hell.
Not a high school in the state of Florida — at least, none that I can find — sees anything but disaster in proposed legislation that would overhaul the Florida High School Athletic Association.
Yet, legislators love the bill that would invite high schools to become recruiting powerhouses — that would rip apart communities, families, even high school athletes. Never mind that it's been introduced and failed three of the last four years, this time it looks like it will slide in, piggybacking on Sen. Don Gaetz's education appropriations bill.
By an 86-29 vote, the House overwhelmingly passed its original version of the bill, HB 7137 sponsored by Manny Diaz, R-Hialeah, on April 22. But Lakeland Republican Kelli Stargel's Senate version, SB 948, died on the floor after the House adjourned April 28. Or so we thought (hoped?). Now we find it attached to SB 2508, the education budget bill, to be voted on during the special session.
It's likely to pass this time.
"I scream about this bill every year, it's like the cockroach in the calamity," retired Orlando basketball coach Val Marvin told Sunshine State News. "Everything dies around it, but the detested cockroach lives. This is going to be the death of high school athletics as we know them."
It's true, legislators want to disarm the uppity Florida High School Athletic Association. Certainly, the organization's officials have gone out of their way to protect their turf.
But, whatever your beef with the iron-fisted FHSAA, the private, not-for-profit regulatory authority that makes the rules for Florida's 260,000 student athletes in 800 member schools, has been doing what it does in the midst of a pressure cooker of societal changes for 95 years.
Largely as a result, Florida's high-school athletic programs and the opportunities for all eligible players in 32 different sports and 139-team state championships are envied the country over.
I wrote about this in 2013, when Stargel in the Senate and Larry Metz, R-Yalaha, in the House, pushed largely the same bill. I couldn't find anybody then — not a soul — except a group called Access for Student Athletes Coalition — size undetermined — who wanted the bill passed because they were  "championing student rights."
Look at some of the proposals in this legislation:
• Promotes school choice for athletic purposes, allowing students to attend one school while playing for another.
• Prohibits private schools and school boards from adopting more stringent rules on transfers.
• Limits ineligibility to just three criteria: GPA, falsifying information and impermissible benefits. It eliminates age, years of play, and so forth.
The Miami Herald reported that the bill would "establish that parents have the same authority over interscholastic athletics that is equal to the authority of a member school."
If the bill is approved, the FHSAA will be replaced by a nonprofit association approved by the state Board of Education by 2017.
Coaches say athletic transfers are already a problem in Florida, and many are concerned this would create a "free-for-all." Athletic directors at small school districts are convinced — because students have told them so — that many student-athletes would flee to participate in bigger programs.
Remember, the FHSAA is a private, not-for-profit organization. It does get some public money, by virtue of what schools pay for activities. But ask yourself, after 95 years, is there any compelling reason for government to stick its big, fat nose in?
Why do we want to destroy the FHSAA?
Here's why: In 2011, the FHSAA ruled that five high school football players in Lakeland (Stargel's district) were ineligible to play after they transferred from one school to another school — a school with a stronger football program. An investigation revealed three of their parents had falsified residency records to make it seem as if they lived in the school district when they didn't. The FHSAA ruled they were ineligible to play.
The students broke the rules, they paid the consequences. Is that so wrong?
Apparently. Because a year later along came HB 1403, which Gov. Rick Scott signed into law. It loosened the FHSAA's reins on eligibility rulings, giving more say to each of the 67 school districts in the state. It's a move where I can find only critics, all of whom lambaste it for creating a toe-in-the-door free agency scenario.

Now here we are in 2015. The wrecking ball is still swinging.
Student athletes' heads are easily turned. High school athletes see how things are done on the college level, on the professional level. Many of them want to "go pro." Their families want it for them, too.
Former NFL and University of Florida wide receiver Reidel Anthony, offensive coordinator at Glades Central High School in Belle Glade, explained it like this: "The recruiting process and free agency are hard enough on professional athletes. I've seen it. You don't want it for our kids. You don't want families sending their kids to one school in the fall for football and another in the winter for basketball and another in the spring for baseball.
"This is going to tear families and kids apart. Sometimes turn family members against each other. It's going to be unfair to schools they leave behind and the other kids who play by the rules. It's going to mean academics are nothing. Minimum emphasis on those."
It seems to me we will hugely change a system that has worked for millions of student athletes over the decades. Problems have been a drop in the bucket — certainly not enough to effect such a massive change.
Try to find a high school coach who sees anything but problems ahead if this bill passes.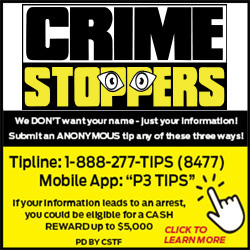 "I love to coach, love it, love it, love it," Northeast High School football coach Jeremy Frioud told the Tampa Bay Times. "But if I have to go through another year of stress because of all this recruiting stuff, where I don't sleep at night because I have worry about somebody leaving, it's not worth it. It seems like the parents, and it is the parents, can do whatever they want. And if a bill like this passes it's going to be even worse."
Steve Ripley, athletic director at John Carroll, a private, Catholic high school in St. Lucie County, told Journal Media Group reporter Jon Santucci, "My concern is there's nothing in that bill that's educationally sound. (Student-athletes) will be lacking the high school experience, which is very important for young men and women.
"This is not helping the FHSAA or what we stand for and believe in as a body," Ripley continued. "If it was helping the masses, we wouldn't be having this conversation. But I haven't spoken to one person who is in favor of this bill and what's funny is, it seems like the majority isn't being heard."
High school athletic directors along the Treasure Coast have a meeting Tuesday with Sen. Joe Negron, R-Stuart. This is the email he sent to Treasure Coast Newspapers to clarify his position:
"I am persuaded that the FHSAA needs reform," Negron wrote in an email Friday to Treasure Coast Newspapers. "The focus should be on what is best for students and their families, and not on bureaucracy and complex regulation. There should be zero tolerance for high school recruiting. At the same time, however, parents and students should be able to choose high schools that best meet the particular needs of their individual students.
"Finally, I do not think it is fair to punish innocent students when the adults make mistakes and violate the rules."
Negron is a powerful voice in the Senate, talking as if his mind is already made up. I hope I'm reading his email wrong. I'm hoping he will keep an open mind and understand the far-reaching effect this legislation will have. But I feel a sense of doom. None of this bodes well for the future of student athletes in Florida high schools.


Nancy Smith is the editor of Sunshine State News. She started her career at the Daily Mirror and The Observer in London before spending 28 years at The Stuart News/Port St. Lucie News as managing editor and associate editor. She was president of the Florida Society of Newspaper Editors in the mid-1990s. Reach her by email here, or follow her on twitter at @NancyLBSmith.