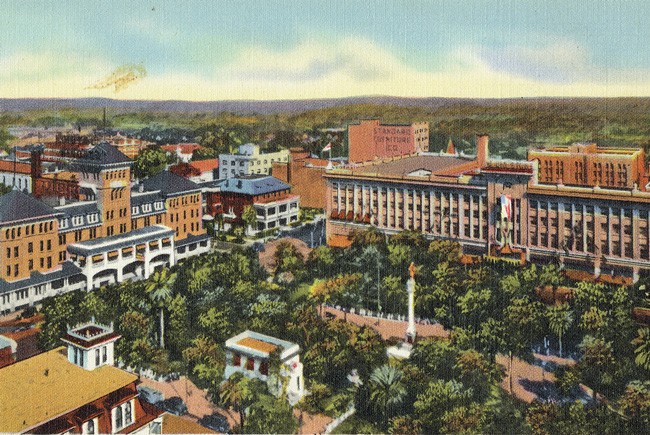 By Julie Delegal
I live in paradise. A broad, blue river runs through my city, crossed by seven bridges – three or four of them works of art in themselves. The skyline at night, sparkling in the mirror-blackness of the St. Johns, never fails to take my breath away. I love Jacksonville as I would a member of my family. I grew up with her.
But much like a family member, she often drives me insane. Occasionally, she even breaks my heart. Mostly, I just get impatient with her.
Impatience and anger welled on the day that our clerk of the courts, Ronnie Fussell, announced that if his office would have to marry same-sex couples in the courthouse wedding chapel, it would cease to marry anyone at all – gay or straight. It was a momentary punch in the gut to the progressive community in Jacksonville.
The sting of that assault didn't last long, though, as we were too busy celebrating U.S. District Court Judge Robert Hinkle's ruling, the one that would lift the stay and clarify what Attorney General Pam Bondi knew but didn't want to say in so many words: That gays and lesbians have the same constitutional rights as heterosexuals regarding marriage; that when it comes to other people's civil rights, we don't get a vote.
The order that finally said it out loud was the result of a lawsuit brought by our own civil rights legend, attorney Bill Sheppard. Afterward, the community did what Jacksonville has only rarely done in the face of bigotry: they rallied, organized and stood up for themselves and each other.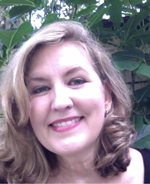 Priests and other officials gathered to conduct dozens of weddings on Saturday in Hemming Park, a few blocks down from our courthouse, and right in front of City Hall. Hundreds poured into the newly revitalized park to witness the mass nuptials. The event drew journalists from as far away as Switzerland.
Judge Lance Day also got into the act, officiating a marriage in his courtroom earlier last week. Word has it that the Jacksonville Bar is looking to do more for those who want to get married in the courthouse, many of whom cannot afford all the bells and whistles of an elaborate wedding. Don't close down that wedding chapel yet, Mr. Fussell.
All of this is fitting for a city that once filled the very same public square, Hemming Park, with racial hatred and violence 55 years ago. August 21, 1960, is known as Axe Handle Saturday, when white bigots savaged black sit-in participants and other civil rights demonstrators. Just as it was in 1960, religion was used again recently, to justify denying others' constitutionally guaranteed rights. Last Saturday, journalists from far away were in Jacksonville's Hemming Park, just as they were in 1960.
But January 10, 2015 was a celebration of love, not hate. It was a day for joining together, not ripping asunder. This time, instead of ignoring the history happening in our park, our town paper, the Times Union, covered Civil Rights Saturday in full, front-page color.

Hemming Park has now been tailored to fit the covenant of mutual respect and mutual progress among the people of Jacksonville. It is fitting that we memorialize Civil Rights Saturday, while never forgetting Axe Handle Saturday.
While not all traditional civil rights activists support gay marriage, and while not all LGBTQ people care passionately about racial harmony, constitutional rights are, at bottom, human rights. Working for justice and peace requires constant gardening. And sometimes, like last Saturday, in beautiful downtown Jacksonville, history blossoms.

Julie Delegal, a University of Florida alumna, is a contributor for Folio Weekly, Jacksonville's alternative weekly, and writes for the family business, Delegal Law Offices. She lives in Jacksonville.