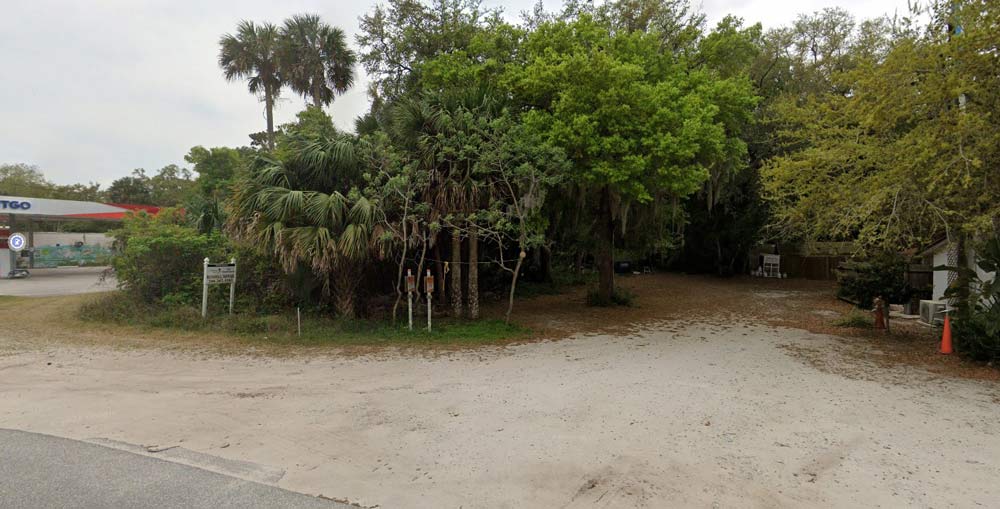 It was a rare occurrence for a development-friendly board, but a momentous one for the Hammock: fearing a dam-breaking precedent, the Flagler County Commission Monday unanimously rejected a proposal to rezone an acre of Hammock property along State Road A1A to more intensive commercial uses.
The commission, siding with Hammock residents, found the proposal vague in its designs for the property, at odds with the Scenic A1A overlay, and at risk of setting a precedent that would potentially damage or demolish the road's character, not least by diminishing greater areas of native vegetation.




It was as much of a a triumph for the association, a powerful pressure group with several Hammock-protecting victories to its credit over the years, as it was a setback for the applicant and its representative, Chiumento Law, the firm that often represents developers on local projects and rarely fails to sway elected or appointed boards its way.
"We have accomplished a wonderful thing," a mass, unsigned email circulated among association members this morning stated. "Any future land use change or zoning change will need to show what they are planning to build and probably be as respectful as Publix was when they designed their center. The passion of the Hammock residents to save the unique character of this place was very evident."
The 1.15-acre property is a shade south of 18th Road on the west side of State Road A1A. It is designated for mixed use, with low to medium intensity and limited commercial use, allowing for–but not requiring–up to eight homes, with some space devoted to commercial uses.




The applicant wanted it rezoned to high intensity commercial, eliminating the residential component but with a corresponding, slight decrease in the allowable land to be used for high-intensity commercial (from 25,000 square feet to 20,000 square feet). At maximum intensity of commercial use, that would add nearly 17,000 daily car trips, according to the study the county presented, increasing water and sewer uses substantially.
Two factors took commissioners aback: the possibility of up to 17,000 additional car trips, and the mystery use of the property, if it were rezoned.
"No intended use is identified," Adam Mengel, the county's planning director, said.
The applicant is Star Car Wash LLC. The applicant's attorney, Vincent Sullivan of Chiumento Law (no relation to the commissioner of the same name) assured commissioners that "it is not going to be a car wash." He said the site is not large enough to accommodate a car wash, nor does it provide enough water for one, at least not now. It wouldn't support a gas station, either, he said. The proposal would decrease the potential impact on parks or water demand, but it would increase traffic. But he wouldn't or couldn't say that that proposal was, and gave no indication that he knew what it would be.




"We've got several uses up and down A1A such as Hammock Hardware, we've got Hammock Wine and Cheese, we've got JT's [the restaurant], we've got the Citgo, all right there," Sullivan said. "All of these are consistent uses and as outlined in our initial application letter for this application, we believe we have hit the mark on many different comprehensive plan policies."
Commission Chairman Greg Hansen wasn't comfortable with granting the land use change, not knowing what could be built there. "That's troublesome to me that we have now just said, yeah, go ahead," he said, "do whatever you want to do. And so we're at risk by not knowing why you want to change it to C-2," the high-intensity zoning commercial designation. "How can you make statements about the impact of what you're going to do without knowing what you're going to do?" He called the applicant "disingenuous."
Hansen was missing a step, or a point, that Commissioner Andy Dance filled in: even if the applicant were to say what would or would not be built, properties, once entitled through a land use change, can get sold, and the new property owner would be entitled to build whatever that owner chose, regardless of any pledges by the previous owner. In other words, it's not the pledge that counts. It's the land use designation. "Without a site plan, we have to assume the worst possible scenario," Dance said. That means 6,000-plus car trips, "which again puts us in not the best position."




Dennis Bayer, the attorney who represents the Hammock association, also noted that whenever such uses as a car wash were said not to be in the plans, there's been a caveat: "at this time." Meaning that when central sewer and water extends to the Hammock, as it will, that caveat may disappear. He then referred to the county's land development code, which specifies that high-intensity uses are only appropriate in places along I-95, not the Hammock, "not in the Scenic A1A Corridor," he said. Further, a 20,000 square foot commercial location would require 400 parking space: there just wouldn't be any space for that.
Dennis Clark, who's either led or coordinated Hammock community efforts to preserve the area's character, put it bluntly: "This is speculative rezoning and sets a bad precedent," he said. "Change like this is a big deal in the Hammock. The last look land use… change to commercial high intensity and rezoning to C-2 is probably 20 years ago for Publix and SunTrust Bank. These were seen as very desirable businesses for the area. The size was scaled appropriately and the landowner made it disappear behind the trees with help from Scenic A1A." Some 35 types of businesses may be located on the parcel now under the low-intensity designation. "Why then when someone needs see to high intensity zoning?"
That type of zoning, Peter Wentworth said, includes used car lots and strip joints, though those businesses are prohibited by the A1A overlay. He said the applicants could petition their way around that, too. Nine others spoke, all opposing the proposal.
Just before the vote, Dance, a landscape architect, elaborated on the importance of protecting native vegetation in the coastal area–not in the abstract, but in relation to the land development code. The current zoning allows for the type of development that "can work with existing vegetation," he said. "I think you could add tree canopy into that mix, especially with what the Hammock is, it's a unique coastal Hammock community with specific vegetative aesthetics. That is probably the intent of this as I read it, is to preserve the unique tree characteristics and aesthetics of the Hammock. That's achieved with something that's low density, not necessarily high density."




His analysis extended to the kind of businesses that can still be approved through special exception, as long as the commission examines those plans to ensure compliance.
By then, Sullivan knew to decline his opportunity to address the commission again. Procedures entitled him to answer all the comments that had been made. But he had read the room. "Good answer," Hansen told him, when he declined.
Sullivan had sought a delay until January. County Attorney Al Hadeed said the rather large crowd that had turned up for the items would have to be heard regardless, and Commissioner Leann Pennington had made the motion to deny the application. When Hansen called for the vote, the commission did what its planning board had done (with a minor exception) before it on the items: it denied the applications unanimously in a series of four votes–four, because the intricacies of the matter involved requests to change the comprehensive plan and to rezone on two separate parcels.