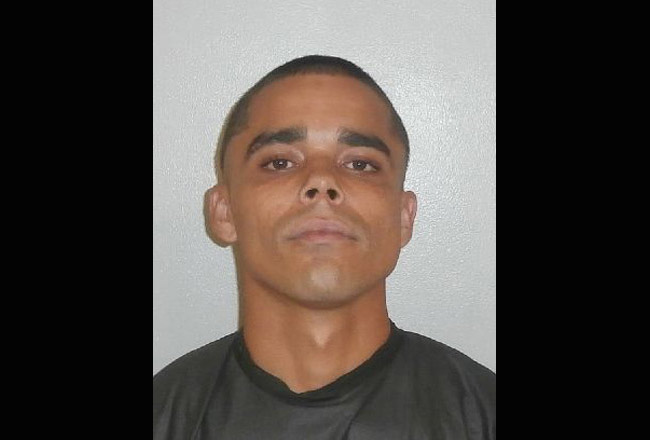 A Fort Myers visitor at the Flagler Beach Pier was arrested and jailed Tuesday evening after he threateningly displayed a gun to another man taking pictures of the visitor's girlfriend, according to a Flagler Beach police report.
Jason Torres, a 23-year-old resident of Ormond Beach, was at the pier with friends around 8:30 p.m. Tuesday, taking pictures. Connie Roberts, 31, a Bunnell resident, walked into the area Torres was photographing. Torres kept clicking and laughing.
Roberts's boyfriend, Thomas Wood, 26, of Miami Drive in ft. Myers, got upset, according to the report, showed Torres the .32-caliber Baretta gun Wood had in his pocket, and told Torres: "You think that's funny? Is this funny?"
Torres, according to the report, immediately stepped away, told his friends of the incident, and called 911, giving the dispatcher a description of his alleged assailant, who was wearing a black tank top and khaki shorts.
A few minutes later, Flagler Beach police spotted Wood, who matched the description given the 911 dispatcher, at South 5th Street and A1A. Wood presented his ID, along with a military ID belonging to Roberts–and Roberts's concealed weapon permit. While Wood was patted down he said Roberts had a gun in her purse.
With Roberts's consent, an officer retrieved the weapon, which was loaded with a live round chambered, the report states. Another officer brought Torres to South 5th, where Torres positively identified Wood as the man who'd allegedly displayed the gun to him on the pier.
Wood was arrested for carrying a concealed weapon without a permit. The arrest report notes that Wood was not read his Miranda rights "due to the nature of the incident and the on-view identification and cooperation of Ms. Roberts." The report also states that Wood "was not questioned about the incident and did not offer any details of the incident other than being present when Ms. Roberts was being photographed, and that statement was provided voluntarily."
Wednesday evening Wood remained at the Flagler County jail on $2,000 bond. He was arrested in June 2011 in Lee County on a battery charge.