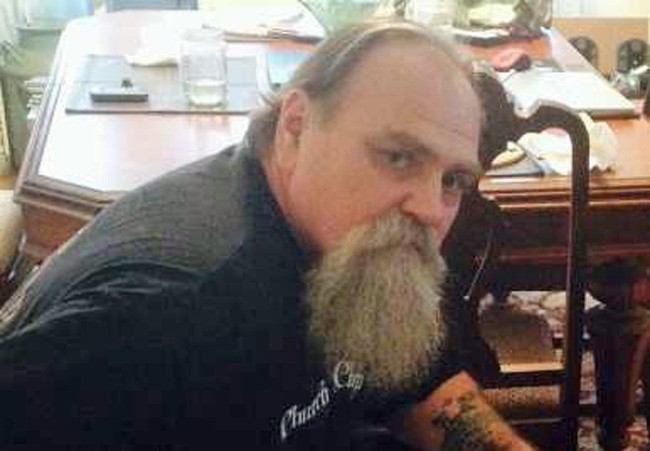 Last Updated: May 21, 11:14 a.m.
The Flagler County Sheriff's Office is offering rewards of between $2,500 and $7,500 for information leading to the location of a man missing under suspicious circumstances since early May.
George Contos, a 58-year-old Bunnell resident, disappeared from his Mondex home around that day. His disappearance was at first considered non-suspicious, but after his car was found near Palm Coast Parkway, the sheriff's office declared the disappearance suspicious. Santos was initially believed to have been seen last on May 7, but the sheriff'f office later updated that to May 9, when Santos was seen in Palm Coast's F Section.
On Thursday, the sheriff's office said detectives created a missing person flyer and are beginning to distribute them throughout the community as they seek to broaden awareness of Santos's disappearance.
The sheriff's office's latest release states: "You could be eligible for a $2,500 reward for any information that may lead to locating this person. Additionally, you could be eligible for up to a $7,500 dollar reward for any information that leads to an arrest or conviction if foul play is involved."
The previous story is below.

May 21–Flagler Sheriff's detectives are seeking the public's help in locating George Contos, a 58-year-old Bunnell resident who went missing on May 7. Initially, the sheriff's office considered the disappearance non-suspicious. That changed Wednesday night. Contos's disappearance, and the recovery of his vehicle, as well as the length of time since he had contact with his family, have combined to turn the case into a potentially criminal investigation. (Note: The sheriff's office incorrectly referred to Contos as Cantos in its news release, the spelling used in an earlier version of this story.)
Contos's family lives in Connecticut. According to a sheriff's spokesman, Contos was in the habit of "religiously" being in contact with his family. That stopped on May 7.
Not hearing from him since, his son Aaron Thayer requested that the sheriff's office conduct a welfare check at Contos's home in the Mondex, or Daytona North, on May 17, the spokesman said. Contos lives at 5853 Apricot Lane in Daytona North.
Deputies entered the house through an unlocked front window but Contos wasn't there. "Entry was then made through the side garage
door with help with the Flagler County Fire department where nothing appeared out of place or unusual," an incident report released Thursday morning states. "The garage was then secured and contact was made with Aaron who advised his father was
supposed to leave for a friend's House in South Carolina but had not arrived yet."
The family reported him missing through the Plymouth, Conn., police on May 17.
Family arrived in the county Wednesday and sheriff's detectives took over the investigation.
The sheriff's office on Wednesday had reported in a release that Contos, also known as, "Uncle Waldo," drives a 1997, four door, white Lincoln Town Car with Florida license plates. But the car was subsequently discovered. "I can't tell you where it was recovered because it is part of the investigation," the spokesman said.
The News-Journal's Tony Holt reports this morning that the car was discovered off Palm Coast Parkway, east of Pine Lakes Parkway.
Contos is described as a white male, 5'11" tall and 240 pounds. He is a diabetic. His left leg is amputated but he has a prosthetic replacement. He was known to have worked out of his home.
Local Hospitals were contacted but had no patients matching that where admitted or released, the incident report states.
Last week the Sheriff's Office alerted public and media over another man who'd gone missing on the same day–May 7. That man was located the day after the search was announced, in Jacksonville, where he had one to stay with a relative. In Contos's case, the Sheriff's Office has not yet clarified whether he was living alone, or who had reported him missing.
Anyone with information regarding the whereabouts of George Contos is asked to call Detective Erik Kuleski at 386-586-4839, or after hours at 386-313-4311. Callers can also or remain anonymous and be eligible for a reward by calling Crime Stoppers of Northeast Florida at 1-888-277-TIPS (8477).