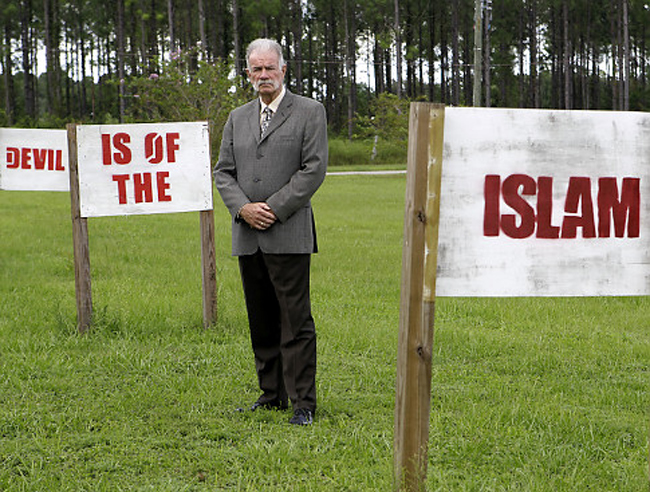 On Friday in Mazar-i-Sharif, a predominantly Shiite city in northern Afghanistan, thousands of worshipers poured out of the Blue Mosque after Friday prayer and attacked the United Nations headquarters in retaliation for the trial and burning of the Koran, on march 20, by Terry Jones, the Gainesville pastor of the Dove World Outreach Center. FlaglerLive editor Pierre Tristam wrote a defense of Jones's First Amendment right to do as he did, repugnant as Jones's behavior was. Thomas Brown, a retired journalist and board member of a church in Daytona Beach, writes a dissenting view.

By Thomas Brown
We cherish free speech in America and rightly so. And yet we also know that words have consequences.  So the end result is that in most cases we allow wild, hateful speech to take place and be disseminated. In other cases, we outlaw it if it poses a clear and present danger to the public.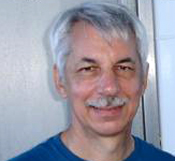 The classic legal principle that the Supreme Court issued decades ago is that you "can't yell fire in a crowded theater if there is no fire." Speech that could cause a deadly trampling is illegal.
But now we have the case of Terry Jones, the Gainesville, Florida,  pastor who finally made good on his threat to burn a Qu'ran as a hate spectacle on March 20. Last fall, when he first started talking about doing this ugly thing, media from around the world rushed to his door, literally, and President Obama and General Petraeus, among many others, urged Jones not to carry out his stunt, warning it would inflame orthodox Muslims in battle zones like Afghanistan.
Jones is a reverend only because he calls himself one. He has no credentials from a denomination, and his doctorate in theology is an honorary one issued by an unaccredited seminary in California. His Dove Center rose to notoriety by preaching against homosexuality and trying to discredit a gay candidate for mayor. (The candidate won anyway, thank God).  Since then, it has focused on an anti-Islam activities to gain attention–and make money. It sells books and t-shirts condemning Islam.
So how should believers in free speech respond to someone preaching hate? The traditional answer is to look away and not listen to the rubbish. Most media chose this path by not reporting his March 20 stunt that put the Quran "on trial" and ended with a tabletop burning. Yet, inevitably, the show ended up on YouTube and other Internet channels and quickly spread overseas. So far, at least 12 people have been killed in Afghan rioting that targeted foreign UN workers.
---
The Live Commentary
---
---
Here is a report on how news of Jones' event spread and got exaggerated within Afghanistan. This comes from Una Moore, writing for UN Dispatch: "Local clerics drove around the city with megaphones yesterday, calling residents to protest the actions of a small group of attention-seeking, bigoted Americans. Then, during today's protest, someone announced that not just one, but hundreds of Korans had been burned in America. A throng of enraged men rushed the gates of the UN compound, determined to draw blood."
The U.S. has a hate-crimes law, but it can't be used against churches. So Rev. Fred Phelps remains free to wave his "God Hates Fags" posters, and Jones can repeat his mantra of "Islam is of the devil." However, we also have anti-terrorism laws.  One wonders why the FBI or the Department of Homeland Security didn't do something to shut down the Jones rally when it reached the point of a bonfire. Yes, his free speech would have been violated, but Muslims around the world would have seen that America is willing to do something to protect the right of Muslims to practice their religion. If the FBI was uncertain whether such action would be constitutional, it could have applied to a federal judge for a temporary restraining order, and let the judicial system decide. Jones certainly gave enough advance notice of his stunt and made it very public. By not acting to restrain him, the U.S. government, rightly or wrongly, is viewed as complicit.
Is there something churches can do? Yes, we can stand up for the right of all to practice whatever faith they choose. We don't have the authority to define what is "legal" in our secular nation. That's up to the civil courts. But we do have the right to proclaim what is morally legal within our own Christian belief. Jesus Christ honored the Jewish scriptures even as he preached they were being twisted and misapplied. So far as we know, he never called for destroying statues of Roman gods, or melting down the Roman coins showing Caesar, the demigod.
Our little storefront church, New Church Family in Daytona Beach, sponsored a discussion about Islam on March 9, and it was a great learning experience. The dozen people who attended found that Christians and Muslims can talk peacefully with one another, and discover that we share many beliefs. Ironically, Preacher Jones chose to burn a holy book that has many, many verses honoring Jesus, Mary, Moses and Abraham. We cannot judge him, but we can say we totally condemn the foul things he says, and the way he recklessly pushes buttons to incite mob violence. His post-riot statement condemning the violence in Afghanistan is a lie, pure and simple. He knew this violence was likely to happen, but he chose to set it in motion anyway. We pray for the Holy Spirit to heal this deranged man.

Thomas Brown is a retired journalist and member of the board of New Church Family. This column represents his own thoughts, not necessarily the official position of the church. Reach him by email here.