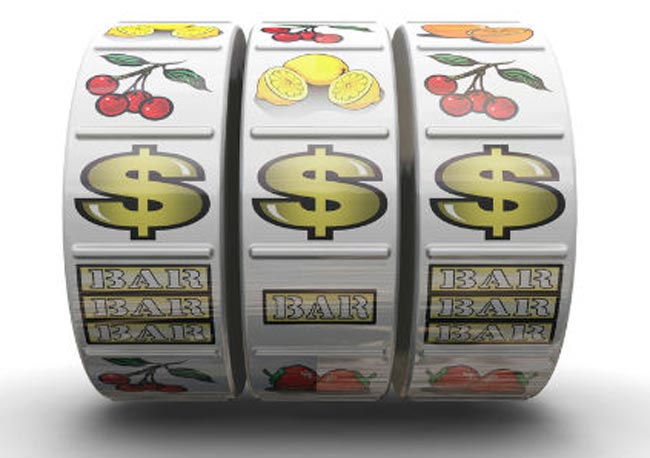 A Senate committee Monday will consider a sweeping proposal that would allow three mega-casinos in Florida, offer the possibility of additional gambling at pari-mutuel facilities and try to rein in Internet cafes.
The proposal only marginally addresses a growing concern about internet cafes in Palm Coast by proposing minor regulations on those establishments rather than defining them as gambling or enabling local governments to tax them. The new regulations Palm Coast is enacting may, in fact, be more stringent than those the Senate bill is proposing.
Sen. Ellyn Bogdanoff, R-Fort Lauderdale, filed a 170-page rewrite Friday afternoon to a controversial "destination" resort casinos bill that surfaced in October.
The rewrite did not change the heart of the bill: A new state gaming commission would be able to approve plans for up to three resort casinos that would be part of mixed-use developments — with the resort owners required to sink at least $2 billion into each project.
But the proposal would require that each of the resort casinos be approved in local county referendums. Also, it would take a series of steps to try to allay objections from the politically influential pari-mutuel industry.
As an example, part of the rewrite would allow pari-mutuels to offer the same types of gambling — such as black jack, craps and baccarat — as the resort casinos. To do so, pari-mutuels would have to get voter approval in county referendums and pony up $125 million in fees.
Similarly, the proposal would allow pari-mutuels throughout the state to offer slot machines, a possibility that now is limited to facilities in Miami-Dade and Broward counties. Such an expansion into slot machines also would require approval in local referendums.
If resort casinos start to operate, the rewrite also would reduce from 35 percent to 18 percent a tax on slot-machine revenues at pari-mutuel facilities. Casinos or pari-mutuels that offer the broader array of games, such as black jack and craps, would be taxed at a 10 percent rate.
That lower proposed rate stems, at least in part, from the requirement that resort casinos spend $2 billion upfront on building and equipping their facilities.
Bogdanoff's proposal would bar the issuance of new pari-mutuel permits after July 1, 2012, a move that a summary issued by her office says is intended to stop "expansion of pari-mutuel gaming."
The Senate Regulated Industries Committee is scheduled to vote Monday on Bogdanoff's proposal, the first test for what could be one of the most heavily lobbied issues of the 2012 legislative session.
Bogdanoff filed what is known as a "strike all amendment" Friday after members of the committee expressed concerns about the original version of the bill, such as whether it would offer "parity" to pari-mutuel facilities that have been in business for decades.
Senate President Mike Haridopolos, R-Merritt Island, has said he wants to take the resort casinos issue to the full Senate for a vote. But it remains unclear whether the House — which has traditionally been more opposed to gambling than the Senate — will follow suit.
Adding to the uncertainty is that influential business lobbies have taken opposing positions about whether resort casinos should be approved. Groups such as Associated Industries of Florida and the Associated Builders and Contractors argue the bill would create much-needed construction jobs.
Carol Bowen, a vice president of Associated Builders and Contractors Florida East Coast Chapter, said this week that if lawmakers "really want to put people back to work, we just can't afford to say no to this."
But other groups, such as the Florida Chamber of Commerce, argue that casino gambling won't lead to the job creation that backers promise and could end up hurting existing businesses.
"More casinos in Florida is a bad bet for Florida's future," said Mark Wilson, the chamber's president.
The revised proposal goes beyond the original version of the bill to deal with issues such as Internet cafes, which have sprouted in strip malls across the state. The cafes say they offer legal computerized sweepstakes games, but critics argue the games amount to a form of gambling.
Bogdanoff's amendment stops short of banning the cafes. But it would impose a number of regulations, such as calling for the businesses to obtain surety bonds and preventing them from suggesting on exterior signs that they offer gambling.
The proposed amendment, however, would not address a controversy that has centered on the opening of a pari-mutuel facility in Gadsden County that offers rodeo-style barrel racing.
Supporters of the facility, which is in Gretna, say barrel racing is a legitimate form of horse racing. But opponents argue that the facility offers barrel racing as a ploy to operate a potentially lucrative card room.
–Jim Saunders, News Service of Florida, and FlaglerLive